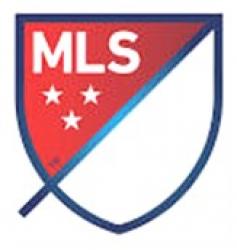 MLS players may continue to use outdoor team training fields for voluntary individual workouts, in compliance with local health authorities and government orders, that were created in consultation with medical and infectious disease experts. 
MLS training facilities remain closed to all players with the exception of those requiring medical treatment or rehabilitation, under the direction of the team medical staff, that cannot be performed from the safety of their residences.
While MLS players are expected to remain in each club's respective market, MLS will continue to review individual requests by players to relocate to another market by car, taking into account the totality of a player's situation.
MLS and its Clubs will continue to remain in close contact with the Centers for Disease Control and Prevention (CDC), the Public Health Agency of Canada (PHAC) and local health authorities on this continually evolving situation and provide further updates as they become available.
Major League Soccer extiende moratoria de entrenamientos en grupos pequeños y en equipo
NUEVA YORK (14 de mayo, 2020) – Major League Soccer ha extendido la moratoria de entrenamientos en grupos pequeños y en equipo hasta el lunes 1 de junio.
Los jugadores de la MLS podrán seguir utilizando los campos de entrenamiento en sus centros de alto rendimiento, al aire libre, para entrenamientos individuales y voluntarios, siguiendo las indicaciones de las autoridades sanitarias locales y las órdenes gubernamentales, que se crearon en consulta con expertos médicos y de enfermedades infecciosas.
Las instalaciones de entrenamiento de la MLS permanecerán cerradas para todos los jugadores, a excepción de aquellos que requieren tratamiento médico o rehabilitación, bajo la dirección del personal médico del equipo, y que no pueda realizarse desde la seguridad de su casa.
Aunque se espera que los jugadores de la MLS permanezcan en la respectiva ciudad de su club, la liga continuará revisando las solicitudes individuales de los futbolistas para trasladarse a otra ciudad en automóvil, teniendo en cuenta la totalidad de la situación del jugador.
La MLS permanecerá en estrecho contacto con los Centros para el Control y la Prevención de Enfermedades (CDC, por sus siglas en inglés) y la Agencia de Salud Pública de Canadá (PHAC, por sus siglas en inglés) sobre esta situación en constante evolución y proporcionará más actualizaciones a medida que estén disponibles.