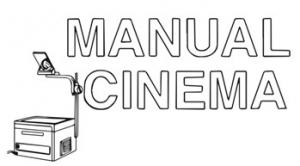 Manual Cinema's puppetry will be featured in the upcoming film remake of Candyman, directed by Nia DaCosta and produced by Academy Award-winner Jordan Peele's Monkeypaw Productions. The film will debut September 25, 2020.
Yesterday on Twitter, director Nia DaCosta dropped a new trailer for Candyman consisting entirely of shadow animation created by Manual Cinema.
Response has already gone viral:
Stunning 'Candyman' Trailer Is A Perfect Example Of Spoiler-Free Marketing (Forbes.com)
"Director Nia DaCosta has offered this jolting animated trailer for Candyman, which sells the themes and ideas of the movie without revealing any new footage."
Nia DaCosta's eerie and poetic new Candyman preview uses shadow puppets to tease its timely story (AV Club)
"A symphony of shadow puppetry, it wordlessly teases her story with a blend of painful imagery, dread-soaked music, and timely resonance."
This Haunting Short Film About Real-Life Racist Killings Is Also a Trailer for Candyman (Slate.com)
"If it weren't the trailer for a new Jordan Peele production, it'd be an extraordinary short film about the atrocities this country has inflicted on black people."
Manual Cinema is the Chicago-based performance collective, design studio, and film/video production company founded by Drew Dir, Sarah Fornace, Ben Kauffman, Julia Miller, and Kyle Vegter.
Full animation credits for Manual Cinema's creative contributions to Candyman follow:
Puppetry Designed and Produced by Manual Cinema
Director for Manual Cinema and Storyboard Artist: Drew Dir
Director of Photography for Manual Cinema: Andrew Morgan
Line Producer and Lead Puppeteer: Julia Miller
Assistant Line Producer: Ben Kauffman
Puppet Fabrication and Lead Puppeteers: Drew Dir, Lizi Breit and Sarah Fornace
Puppets and Sets designed by Lizi Breit and Drew Dir
Additional Puppeteers: Kara Davidson, Jyreika Guest, Ben Kauffman, Charlotte Long, Jeffrey Paschal, Shay Turnage, and Eunice Woods
Click here or below to watch the live action trailer for Candyman.
REMINDER: Manual Cinema will celebrate the company's 10th Anniversary with a four-week virtual celebration launching Monday, July 27 at Noon CST, climaxing in a live, retro, remote view variety show and Covid-relief fundraiser streaming live on Saturday, August 22 at 8 p.m.
Titled Manual Cinema's 10th Anniversary Retrospectacular!, this month-long virtual birthday party will bring back four of the company's most seminal shows from the past 10 years, on multi-camera, high-definition video and in their entirety, starting Monday, July 27. Each production will be available for free on-demand viewing 24/7 on manualcinema.com/watch until the following Monday at noon when it will be replaced with the next week's show.
Manual Cinema's 10th Anniversary Retrospectacular! will culminate with a live stream event, Manual Cinema's LIVE Tele-FUN-draiser World Premiere Special, on Saturday, August 22 at 8 p.m.
For the latest updates visit manualcinema.com, follow the company on Facebook at facebook.com/manualcinema, on Instagram at instagram.com/manual_cinema and on Twitter at @ManualCinema.