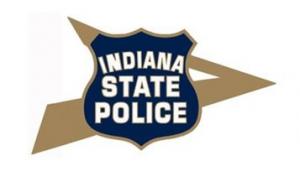 For reaching this milestone, he received an award from Indiana State Police Superintendent Douglas G. Carter that consisted of a framed certificate and a longevity pin to be worn on his uniform.
McCormick is originally from Marshall, IL, but moved to Indiana when his father, Mike McCormick, became an Indiana State Trooper in 1980. Mike McCormick worked at the Lafayette Post until he retired in 2000. Aaron McCormick attended Lafayette Jefferson High School, where he graduated in 1991. McCormick went to Indiana State University and graduated in 1995 with a bachelor's degree in criminology.  After graduating college, McCormick was selected for the 53rd ISP Recruit School.
Upon his graduation from the ISP Academy, McCormick was assigned to the Lowell Post where he patrolled Lake County. In 1997, McCormick transferred to the Lafayette Post and is currently serving the Lafayette District.
McCormick has served the Indiana State Police in many areas of the job including:
Commander of the Honor Guard Team
Specialist in auto thefts
Field Training Officer
Recruit Counselor for the 68th Recruit Academy
High Performance Vehicle Team
McCormick is a current resident of White County.