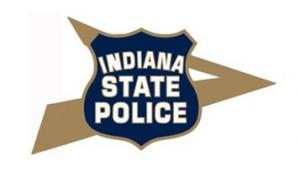 On Friday, September 18, 2020, the Indiana State Police Lafayette Post will hold a memorial service to honor the Troopers we have lost in the line-of-duty. Invited guests and media are asked to arrive no later than 10:30AM, and the service will begin promptly at 11:00AM.
Unfortunately, due to the COVID-19 restrictions and guidelines, the invitation will not be extended to the general public. Lafayette District personnel and immediate family are invited to attend, as well as survivors of fallen Troopers. ISP Superintendent Douglas Carter, and members of his primary staff will be in attendance. Among the honored guests will be State Senator Brian Buchanan, who will unveil the sign to rename part of State Road 25 in Tippecanoe County, in honor of Trooper Peter "Bo" Stephan, who was killed in the line-of-duty on October 11, 2019.
As we near the one year anniversary of fallen Trooper Peter "Bo" Stephan, COPS Cycling for Survivors will be in attendance, and will conduct a memorial ride. The ride will begin at 10:00AM, and conclude at 4:00PM. Cops Cycling for Survivors Foundation, Inc. is focused on compassion, integrity, and dedication. Their core mission is to raise awareness of fallen law enforcement officers who are killed in the line of duty and their survivors.
We politely ask that you wear a mask, and follow social distancing guidelines.
COPS Cycling for Survivors Support Truck