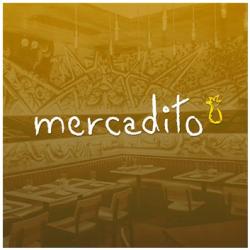 Chicago's top restaurant for authentic Mexican cuisine, Mercadito, 108 W. Kinzie St., today announced it is offering curbside takeout and delivery options for taco and margarita lovers throughout the city. Guests may pre-order meals to go directly online or with Uber Eats or Grubhub. The Mercadito team looks forward to safely easing back in to serving guests, first via takeout and delivery, and eventually dine-in service, in accordance with state and federal recommendations.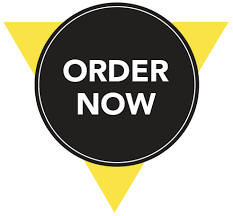 The takeout menu includes tacos, salsas, sides, dessert and cocktails. Mercadito menu standouts include Brisket Tacos, Camaron, Carne, Al Pastor Estilo Baja and Chicken, which range in price from $11 to $12.50 for an order of three, and cocktails that come pre-mixed for guests to simply add ice, shake lightly and serve: Traditional Margarita, Skinny Margarita, Little Market and Pepino for $12 each and Michelada for $8. Patrons may also enjoy Mercadito's Traditional Guac & Chips, Crispy Chipotle Shrimp and Tres Leches, among other dishes.
"We are excited to begin serving Mercadito fare via curbside pickup and delivery in our community," said Marissa Tuñon, Director of Operations, Mercadito. "In these difficult times, we are looking to connect with our customers and provide the Mexican dishes and cocktails they crave in this way. Our top priority is the safety and health of their patrons and staff. Especially with the beginning of takeout and delivery offerings, food handling, safety and sanitation protocols at Mercadito have always been and will continue to be held to the utmost of standards, with ongoing efforts to bolster all cleaning and sanitation processes."
In addition to the new takeout options, Mercadito is offering a 25% discount on all electronic gift card purchases. The electronic gift cards may be purchased online and are sent directly to the guest's email.
For more information or to place an order for curbside pickup or delivery, visit www.mercaditorivernorth.com and follow Mercadito on Facebook and Instagram.
About Mercadito
Located in the heart of Chicago's River North neighborhood, Mercadito, 108 W. Kinzie St., is one of the city's top restaurants for authentic Mexican cuisine and specialty tequila and mezcal libations. Established in 2009 and having undergone a recent interior refresh in 2020, Mercadito has always been dedicated to keeping things fresh, flavorful and authentic—from homemade tortillas to seasonal guacamole. Mercadito is known for creating a fun and memorable experience for guests who are down to fiesta, whether celebrating a bachelorette party or enjoying an intimate dinner. For more information, please visit www.mercaditorivernorth.com.