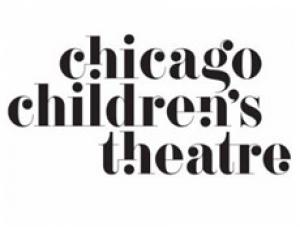 And it's a starry launch indeed with Michael Shannon, the Academy Award nominated Chicago stage and screen actor generously lending his voice to narrate CCTv's debut production, Frederick, A Virtual Puppet Performance.
Frederick marks CCT's first, but not last, venture into releasing fresh online content for children and families via CCTv. The Caldecott Award-winning picture book by Leo Lionni comes to brand new life as a clever and colorful virtual puppet show gently narrated by Shannon, a founder of Chicago's A Red Orchid Theatre and star of films like Shape of Water, Revolutionary Road and Boardwalk Empire. 
Generations of children have loved the picture book Frederick since it was first published in 1967. It's the simple tale of a family of field mice who work together all through summer and autumn getting ready for the long, cold winter. It's difficult work, but as long as they all pull their weight they should be ready. However, one field mouse, Frederick, doesn't seem to be helping at all. The other mice think he is lazy and daydreaming his days away. But when winter arrives, it's Frederick who has a special surprise in store that helps them survive until spring dawns again.
Chicago Children's Theatre's new virtual puppet performance of Frederick is free to enjoy on CCTv, the company's new YouTube channel. The video concludes with 45 seconds of fun, behind-the-scenes footage of the making of Frederick, and an important message regarding the detrimental impact of the current COVID-19 pandemic on the arts, with a link to donate to Chicago Children's Theatre during this critical time.
More exciting new projects are already in the works for CCTv, but in addition to its first "prime time" production, Frederick, users will find a growing line-up of virtual learning and entertainment videos.
Already posted are fun tutorials on how to make masks and collages, and entries coming in of short plays now being created and filmed by Chicago families for CCT's new home play-making contest, the Ralla Klepak Foundation Play@Home Contest.

Behind the Scenes of Frederick, A Virtual Puppet Performance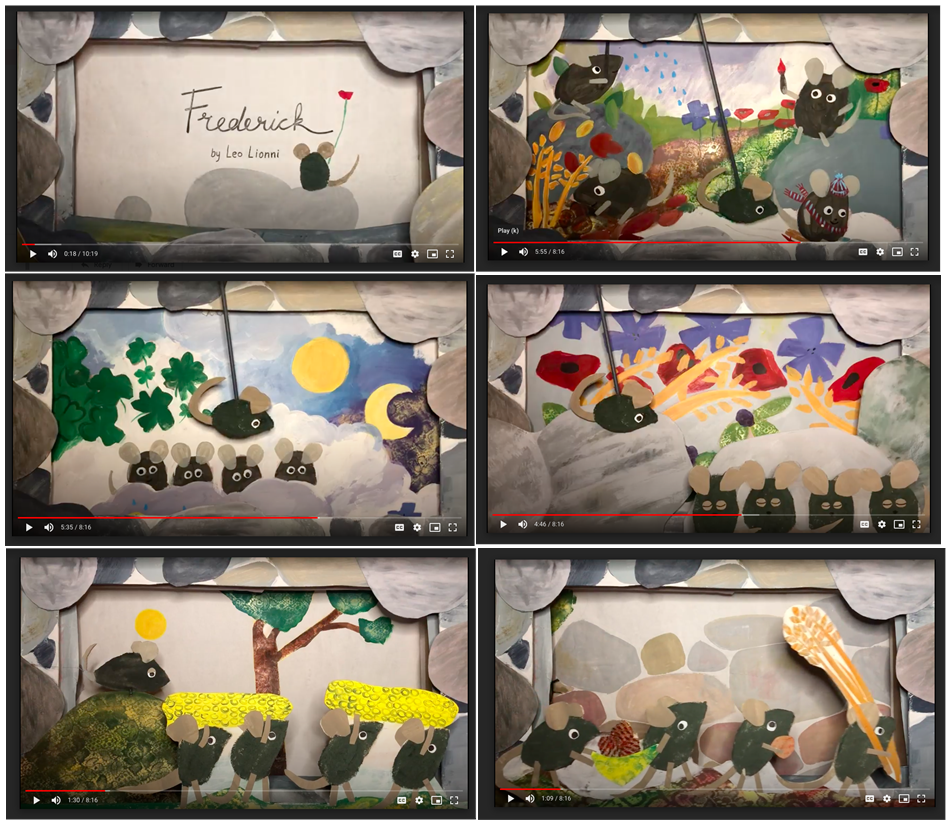 Chicago Children's Theatre's all-new virtual puppet performance was created while all of the artists were sheltering in place, working with resources limited to what they had in their homes or on their laptops.
Frederick is directed by CCT Co-Founder and Artistic Director Jacqueline Russell. Puppets and sets were designed, built and puppeteered in a home studio by Grace Needlman and Will Bishop, CCT's Director of Production, the creative team behind CCT's annual series of Beatrix Potter puppet shows and the company's hit Chicago premiere Wake Up Brother Bear earlier this season.
Chicago musician Mr. Nick Davio (nicholasdavio.com) performs the jaunty instrumental underscore, which is inspired by songs from the popular TYA musical version of Leo Lionni's Frederick by Suzanne Miller, with music and lyrics by Sarah Durkee and Paul Jacob. Video editing is by Shiri Nicole Gross.
The idea for this new online puppet production came just a few weeks ago when Chicago Children's Theatre received an email from a patron and mother of two. She wondered if CCT could release a video of the company's live musical version of Leo Lionni's Frederick, last staged in 2018 to sold out audiences and widespread acclaim. "You'd give my household a tremendous and much needed boost - and I'm sure many others."
Rather than revive a "not-ready-for-prime-time" archival video of Frederick, Russell and her team worked together to determine how best to honor the request. Production soon began, remotely, on an all-new, completely unique, puppet theater version of Frederick, the picture book, which was created and videotaped with quick blessings from Leo Lionni's estate.
Annie Lionni, granddaughter of Leo Lionni, told Russell, "Frederick, I think, will especially resonate during this unprecedented time of isolation."
The popular picture book Frederick is much loved for introducing the idea that there is a place for all of us in this world, especially artists. An accomplished artist himself, Leo Lionni (1910-1999) first gained international renown for his paintings, graphic designs, illustrations and sculpture. He was born in Holland, but settled soon after in Milan, where he became a graphic designer. When he moved to America in 1939, he was hired as an art director by a Philadelphia ad agency, became design director for Olivetti Corporation, and then art director for Fortune magazine. It wasn't until 1959 that he launched his career as an author/illustrator of more than 40 highly acclaimed children's books. He won four Caldecott Honors for his books Frederick, Inch by Inch, Swimmy and Alexander and the Wind-Up Mouse, and he remains revered as an icon of children's literature. Frederick, copyright 1967, was used by Chicago Children's Theatre with permission from Noreleo, LLC.
A short "making of" video featuring puppeteers Grace Needleman (left) and Will Bishop, aka "Will and Grace," is an added bonus at the end of Frederick, A Virtual Puppet Performance.
Play@Home classes: More online learning opportunities from Chicago Children's Theatre
In addition to today's launch of CCTv, Chicago Children's Theatre continues to expand its roster of Play@Home virtual theater classes and camps. Currently, kids can choose from online courses in costume design, acting with accents, puppetry and poetry, and how to make a radio play. For children on the autism spectrum, Chicago Children's Theatre's Red Kite Project is even offering classes like Shakespeare and Autism, live Drama Time courses, and even a weeklong Red Kite Spring Break Camp, starting next Monday, April 20, through April 24.
All online education delivered by Chicago Children's Theatre use live, interactive online group learning sessions via Zoom, supplemented with at-home assignments that keep children engaged and active while away from school. Together, online learning from CCT helps build skills like creativity, resourcefulness, confidence and collaboration.
To learn more and register for Chicago Children's Theatre's Spring 2020 Play@Home Classes, visit chicagochildrenstheatre.org.
Classes at Chicago Childrens Theatre, like from Bubble Jams (above) to Film Making (below), run the gamut and teach kids all sorts of creative and collaborative skills.
About Chicago Children's Theatre
"The Chicago theater scene is legendarily vibrant, so naturally a number of companies tailor productions to younger audiences. The cream of the crop is Chicago Children's Theatre."  – Chicago Tribune
Chicago Children's Theatre was founded in 2005 with a big idea: Chicago is the greatest theater city in the world, and it deserves a great children's theater. Nearly 15 years later, Chicago Children's Theatre is the city's largest professional theater company devoted exclusively to children and young families, and has established a national reputation for the production of first-rate children's theater, with professional writing, performing, and directorial talent and high-quality design and production expertise.
In January 2017, the company celebrated the opening of its new, permanent home, Chicago Children's Theatre, The Station, located at 100 S. Racine Avenue in Chicago's West Loop community. The building, formerly the Chicago Police Station for the 12th District, was repurposed into a beautiful, LEED Gold-certified, mixed-use performing arts, education and community engagement facility that now welcomes all Chicago families. CCT offers free tickets to more than 5,000 low-income students each season in partnership with Chicago Public Schools. CCT also continues to grow its performing arts and STEAM education programs, offering classes, workshops, winter and spring break camps, and summer camps for ages 0 to 13.
Last year, Chicago Children's Theatre won the 2019 National TYA Artistic Innovation Award from Theatre of Young Audiences/USA. In addition, Chicago Children's Theatre has garnered six NEA Art Works grants, and in 2017, became the first theater for young audiences in the U.S. to win a National Theatre Award from the American Theatre Wing, creators of the Tony Awards.
Chicago Children's Theatre is led by Co-Founders, Artistic Director Jacqueline Russell and Board Chair Todd Leland, with Board President Armando Chacon.
For more, visit chicagochildrenstheatre.org.
"Andrà tutto bene" (Everything will be okay)
An update from Chicago Children's Theatre's blog
"Chicago Children's Theatre is deeply grateful for the expressions of love we received over the weekend as the COVID-19 crisis forced us to cancel shows and classes, and postpone our spring production Me…Jane: The Dreams and Adventures of Young Jane Goodall. As you can imagine, the impact will be devastating with a projected net loss of up to $200,000 in income, representing 12% of our annual operating budget.
Your giving at this critical moment is paramount to our survival as an institution and also to those vulnerable artists, teaching artists and technicians who are dependent on us for much of their livelihood. The outpouring of support in this fast-changing environment has been reassuring, inspiring, even overwhelming at times. Only with the support of our community will we pull through these unprecedented times.
Our work is to impact the children of the world through the arts, even as they teach and inspire us. In the spirit of solidarity, we wanted to share this story: 
In Italy, children are making handmade artworks with a rainbow and the phrase "Andrà tutto bene" – Everything will be okay. Paper and scraps of fabric hang in windows and pictures are shared across social media, showing the resilience of our community and our children. We stand with them, and with children and families around the world. We will get through this together."