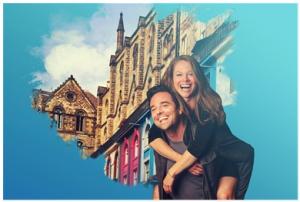 When I first read about this play, the name of the playwright, David Grieg, seemed familiar.  When I did a little research, I realized that he wrote one of the quirkiest plays I've ever seen – and loved – "The Strange Undoing of Prudencia Hart" during which, they converted the Upstairs Theater at Chicago Shakespeare into a Scottish pub.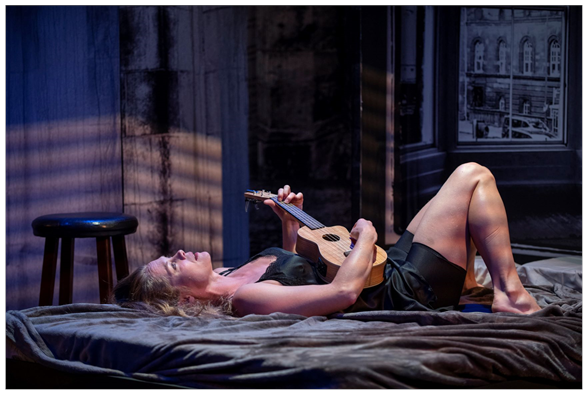 Helena (Chaon Cross), a divorce lawyer in a relationship with a married man, is waiting to meet him in an Edinburgh wine bar.  When he stands her up, she impulsively decides to pick up someone else.  She chooses Bob (Patrick Mulvey), a guy with a guitar sitting at the bar.  She approaches him, inviting him back to her flat for a hot, steam shag – the action then backs up and we learn that she actually invited him to share her wine.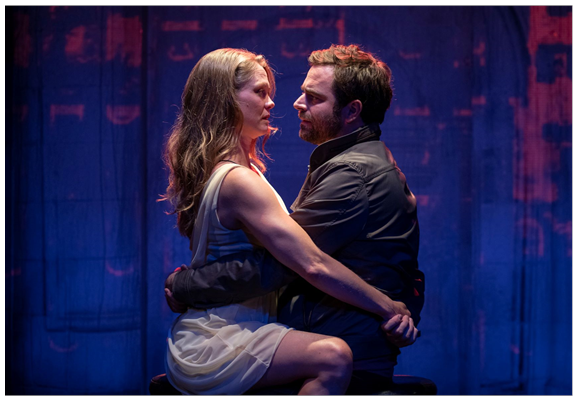 Bob is a sometime guitar player who wanted to busk his way across Europe, but settled for a small life as a petty criminal, a member of "Big Tommy's" (Big Tommy being really short but very mean) outfit.  He's in the bar to sell someone one of Big Tommy's used (stolen and repurposed) cars.  Instead, he goes off with Helena for a quick shag and goes home.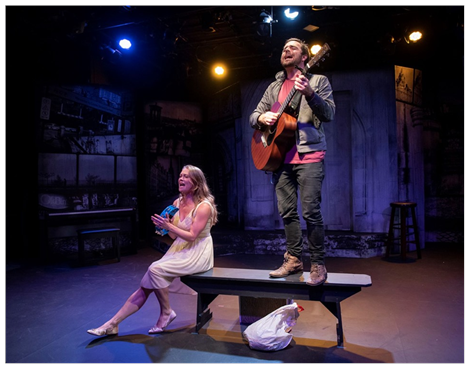 Waking up with a terrible hangover, Helena hurries to get ready for her sister's wedding at noon, which she'd really rather miss.  Bob, who has an equally bad hangover, finds his mark, sells the car, and tries to get to the bank with the money before it closes at noon.  Both of them are running across Edinburgh, but in the end, neither is on time, and they meet in the square near the bank.  Bob has a sack full of cash, Helena is wearing a bridesmaid's dress, so they go for a drink. 
Atypically for a musical, these characters don't burst into song at key points in the story.  Instead, they pick up a musical instrument and sing, both individually and together, about their feelings.   While the music isn't really memorable, it fits right into the story.
Over the course of the weekend, both actors play multiple parts.  Most memorable –Cross as Big Tommy, still wearing that bridesmaid dress but with a baseball-style cap on her head.  My favorite of Mulvey's characters – Helena's six-year-old nephew, sitting on the church steps heaping guilt on her shoulders when she arrives too late for the wedding.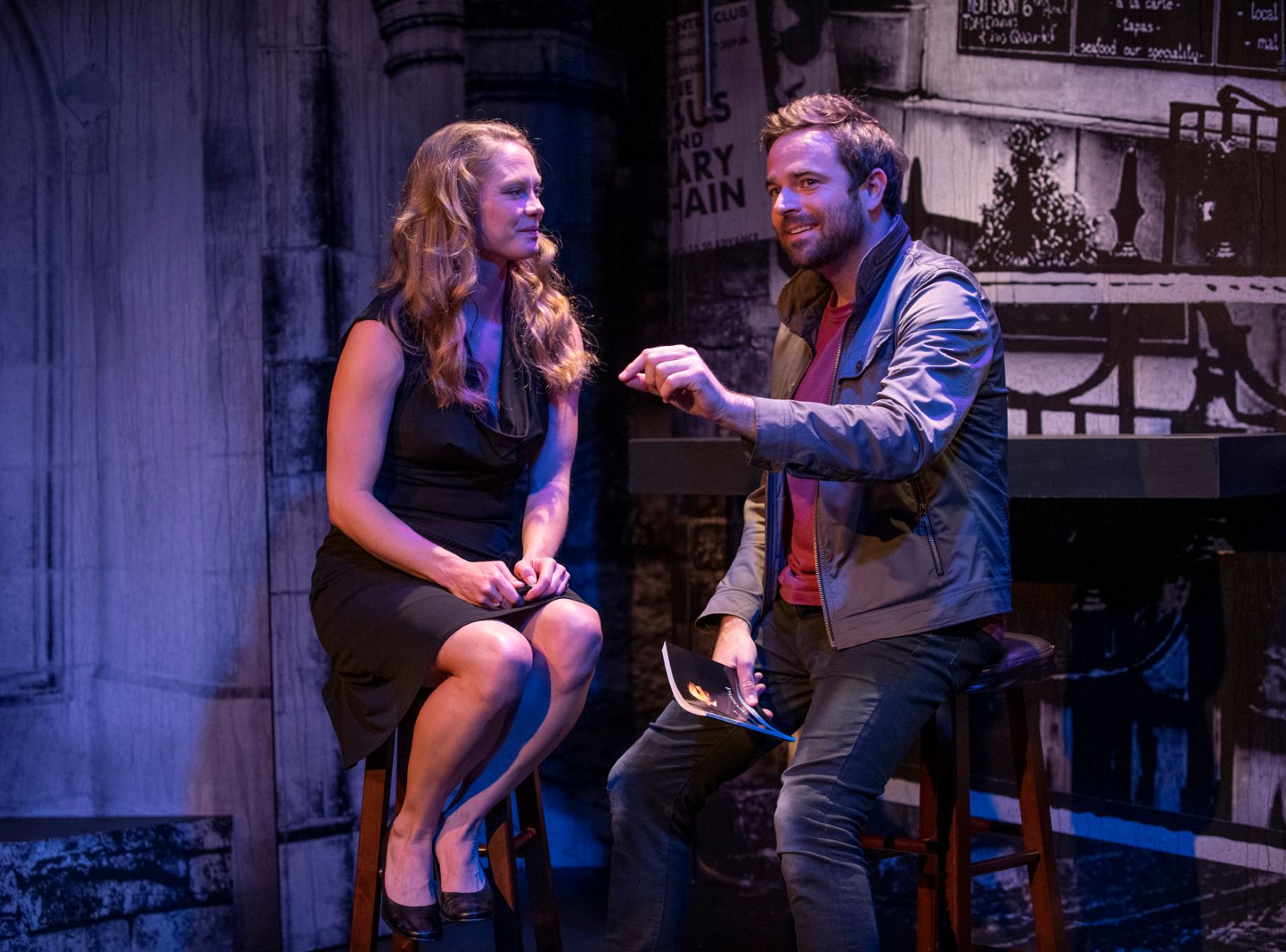 "Midsummer (A Play with Songs)" runs through October 6th at the Greenhouse Theater Center, Downstairs Main Stage, 2257 N. Lincoln Ave., Chicago.  Parking is available for a fee in a couple of nearby garages (no reduced rate vouchers are available).  Running time is 85 minutes, no intermission.  Performances are Wednesday through Friday at 8:00 pm; Saturday at 3:00 and 8:00 pm; and Sundays at 3:00 pm.  Tickets range from $20-$25.  FYI (773) 404-7336 or www.greenhousetheater.org.