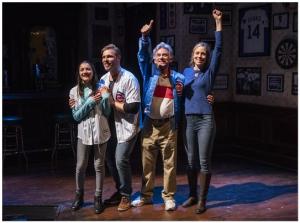 Did you know that Cub fandom is a generational thing?  Take me for instance.  I'm a hereditary Cub fan.  My grandfather, my father, my siblings, my children and my grandchildren – five generations of Lannins – are all Cubs fans.  In fact, shortly before he passed away, my grandpa said he hoped Leo Durocher could do something with the Cubs.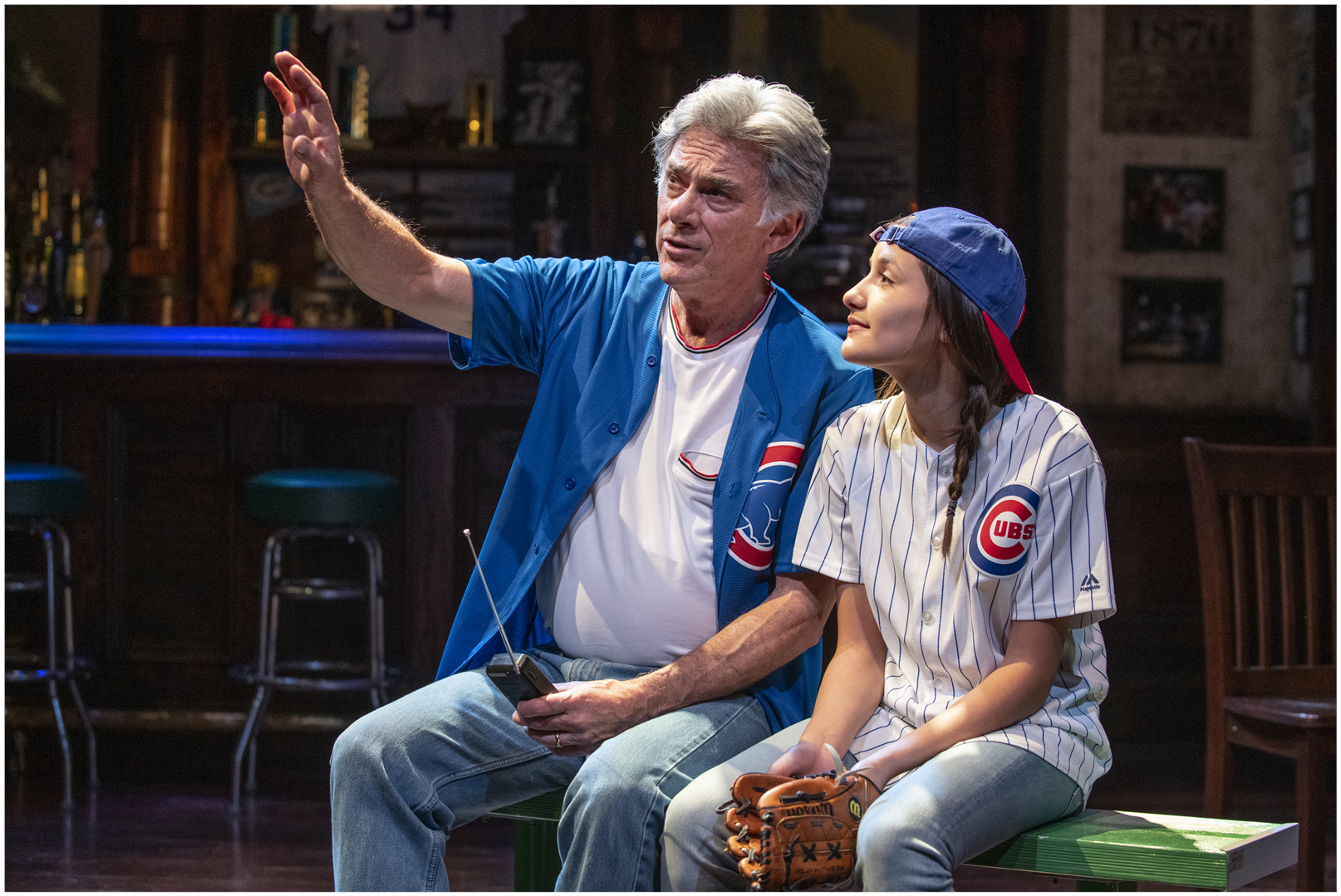 My dad promised he'd take us to Wrigley for a game (all seven of us!) when the Cubs won seven in a row – and occasionally he had to pay off!  My brothers used to imitate announcer Jack Brickhouse – which led to a sports broadcasting career for my brother, Chris.  Over the years, I've taken my children and grandchildren to see the Cubs, and taught them how to keep score, just like my dad taught me! 
"Miracle" is about a family too, the Delaneys.  Charlie Delaney (Brandon Dahlquist) now runs his family's bar in Wrigleyville.  He gave up his minor league pitching career to come home and take over the bar when his mother was ill, but Pops (Gene Weygandt) never forgave him for quitting.  Charlie and his wife, Sofia (Allison Sill), are living above the bar with their daughter, Dani (Amaris Sanchez; Elise Wolf in some performances).
On opening day, 2016, as his family and friends, Larry (Jonathan Butler-Duplessis) Babs (Veronica Garza) and Weslowski (Michael Kingston) were celebrating on opening day, Charlie suddenly decided he was done.  Done with the Cubs, done with being a fan, done with annual end-of-season Cub fan refrain "Wait until next year", just done with it all, even going so far as to take off his jersey and pull down a banner.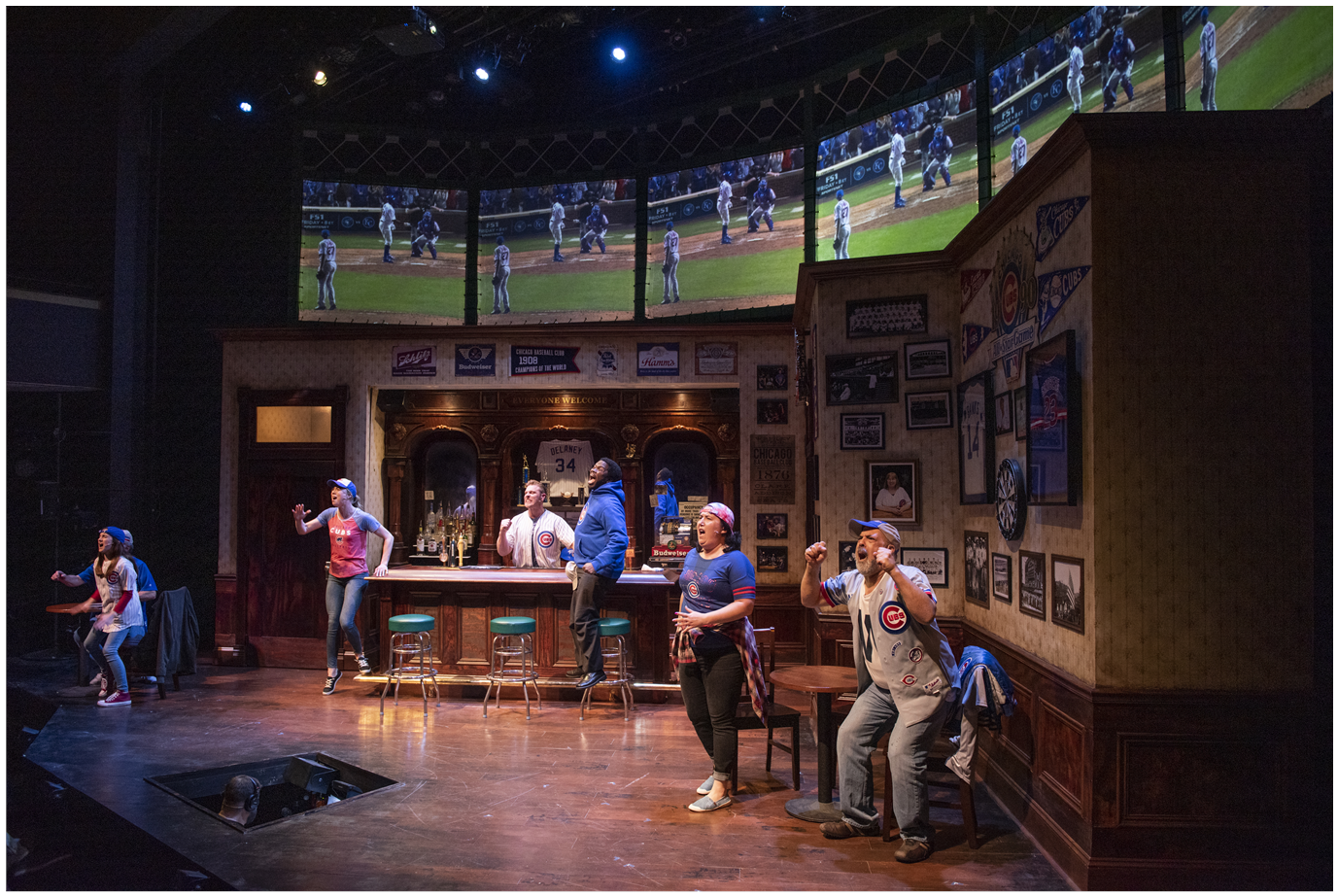 Charlie and Sofia have had a few arguments about money, but when they get into financial trouble, they each try to shield the other.  Charlie got a delinquent tax bill for $60,000 which means he'll probably have to sell the bar.  Meanwhile, when Sofia lost her teaching job, she started driving for a ride-sharing company.    
Michael Mahler's music is wonderful, with numbers like "The Cubby Bear Blues", "Break the Curse", "#FlytheW" and my favorite Midwesterner's winter plaint, "I Hate the Cold".   Mike Tutaj's projections will almost make you feel like you're in Wrigley Field!  
"Miracle" is in an open run at the Royal George Theatre, 1641 N. Halsted, Chicago.  Valet parking is available.  Running time is 2 hours, 15 minutes, with an intermission.  Performances are Wednesdays at 7:30 pm; Thursdays at 2:00 and 7:30 pm; Fridays at 8:00 pm; Saturdays at 3:00 and 8:00 pm; and Sundays at 3:00 pm.  Tickets range from $59-$79.  FYI (312) 988-9000, www.miraclethemusical.com or www.ticketmaster.com.