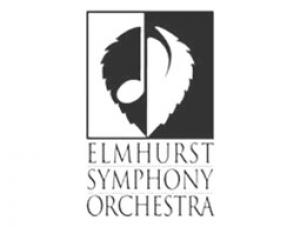 2020-21 Program #2: Mostly Mozart
PROGRAM
Samuel Coleridge-Taylor           Novelette, Op. 52 No. 3 (Valse)
W.A. Mozart                               Piano Concerto No. 14 in E-flat Major, K. 449
Samuel Coleridge-Taylor           Novelette, Op. 52, No.1 Allegro Moderato
Acclaimed pianist Ran Dank performs the elegant "Piano Concert No. 14 in E-flat Major" joining the ESO musicians through an innovative use of video technology. 
Also featured on this program is a work by Samuel Coleridge-Taylor, an imaginative composer of delightful and expressive music.  You'll make new musical friends when you hear two charming movements from his "Four Noveletten for Strings."
ESO programs are recorded at Elmhurst Christian Reformed Church 
It's as easy as 1-2-3 to enjoy this program from the comfort of your home at a time of your choosing (this type of viewing is called Video on Demand)   
1 - Buy tickets 
2 - When you are ready to watch the program: open your order confirmation email & Click on the link to the program viewing screen (The confirmation email is sent to you shortly after ordering) 
3 - On the viewing screen, check the "terms of service" box & Click "Start Watching"
Tickets on sale NOW thru December 6!
View the Video
November 22 thru December 20, 2020
CLICK TO LEARN MORE & PURCHASE TICKETS
www.elmhurstsymphony.org    630.941.0202