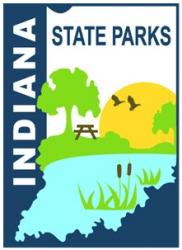 Indiana State Park properties manage more than 2,000 buildings, 700 miles of trails, 636 hotel/lodge rooms, 17 marinas, 75 launching ramps, 17 swimming pools, 15 beaches, 7,701 campsites, more than 200 shelters, 160 or so playgrounds and 150 cabins.
New 'Where to Paddle' Interactive Map
DNR's Division of Outdoor Recreation has launched a new interactive 'Where to Paddle' map that is designed to highlight Indiana's water trails.
The 'Where to Paddle' interactive map is a free resource designed to help paddlers who own a boat and those who want to rent one.
Time to renew your license
The 2019-20 license extensions expires at the end of June. Individuals wanting to hunt or fish will need a valid 2020-21 Indiana hunting or fishing license. Licenses can be purchased online, at a local retailer, or through the DNR Customer Service Center.
'Operation Dry Water' to target boating under the influence, July 3-5
Boaters preparing for the Independence Day holiday should be aware that Indiana Conservation Officers will be on high alert for violations of boating-under-the-influence laws as part of national Operation Dry Water.
Operation Dry Water, a year-round program, will be in heightened effect July 3-5.
Wear it Indiana!
Personal flotation device. PFD. Life jacket. Life preserver. Whatever you call this piece of live-saving equipment, remember to wear it while boating or swimming. Each summer, too many lives are lost on the water. Wearing a PFD can prevent most, if not all, of these tragedies.
Comment card invites public feedback on state parks
Indiana State Parks have created a new comment card that lets users share thoughts about service, hospitality and facilities.
Printed comment cards are available in park offices, nature centers and other public buildings to share thoughts about state park service, hospitality and facilities. The comment card is now also available for easy completion online at stateparks.IN.gov.
Anyone who completes and submits a printed or online comment card along with contact information will be entered in a drawing for a 2021 annual pass later this year.
Report turkey hens and young to DNR starting July 1
Volunteers can help DNR learn more about Indiana's wild turkey populations by reporting turkey broods from July 1 through Aug. 31.
Each summer, wildlife biologists and volunteers conduct brood surveys, counting the number of young wild turkeys observed with turkey hens to estimate how many young turkeys live through the summer. Summer brood survival is one of the primary factors influencing wild turkey population trends in various regions of the state and informs wild turkey management.
Chain O'Lakes unveils new 9 Lake Challenge
Chain O'Lakes State Park has created the sixth challenge at Indiana State Parks and the first that is water-based.
The park's 9 Lake Challenge tests paddlers by having them cross the park's nine connected kettle lakes, a feat that covers a total of 5 miles. Those who complete the challenge will get a free sticker that says "I paddled the chain!" and can purchase a challenge T-shirt at the park office.
The 9 Lake Challenge consists of paddling from Sucker Lake to Miller Lake, either all at one time or in sections. Paddle trail maps can be picked up at the park's boat rental station or park headquarters. The challenge usually takes two to three hours to complete. Paddlers must take nine photos, one at each lake, and show them to park staff to prove they completed the challenge.
Next Level Trails starting to open
Two trail projects from the Next Level Trails grant program have recently opened.
The Veterans Memorial Trail in Hebron held a ribbon cutting on June 6. Hebron's first trail is part of a regional effort to connect Hebron to Crown Point, following the U.S. 231 corridor, as well as several existing and planned war memorials. The 0.9 mile trail is also part of the route for two planned national trail systems, the American Discovery Trail and Great American Rail-Trail.
The Conklin Bay Boardwalk and Trail in Syracuse opened in late May. The nearly 1 mile trail located north of S.R. 13 connects the Town of Syracuse to the Wawasee Area Conservancy Foundation Center. The multi-use trail provides users an opportunity to explore the area's wetlands and ties into the 11-mile Syracuse-Wawasee Trail system.
These two trails are among the first to be completed. Several more Next Level Trail projects are currently under construction and should open in the next year. 
Oak Savanna restoration at Prophetstown State Park
This spring, workers from Prophetstown State Park planted 223 new trees across roughly 27 acres of the park's land. The tree planting was made possible by a $20,000 grant awarded to the Indiana Natural Resources Foundation by the Duke Energy Foundation.
The majority of the trees planted were varieties of oak and hickory. The project was completed with 15 staff and volunteers over a three day period.
Learn to hunt or shoot this summer
There are several upcoming workshops through the Learn to Hunt, Shoot & Trap Program. Individuals interested in receiving instruction on firearms or archery equipment should consider attending one of the two upcoming recreational shooting events. Outdoors men and women who would like to learn how to fill their freezer this fall with locally-harvested meat are welcome to attend a Learn to Hunt workshop.
July 17 – Learn to Hunt: Frogs, Martinsville
July 25 – After the Shot: Tips for Tracking and Recovering Deer, Danville
July 25 – Learn to Hunt: Squirrel, Kankakee Fish & Wildlife Area
July 25 – Family Range Day, Winamac Fish & Wildlife Area
Aug. 8 – Learn to Hunt: Dove, Kingsbury Fish & Wildlife Area
Aug. 8 – Learn to Hunt: Deer, Atterbury Fish & Wildlife Area
Aug. 22 – Learn to Hunt: Dove, J.E. Roush Lake Fish & Wildlife Area
Reserved hunt applications open July 6
Reserved hunt applications for dove, waterfowl, deer, and pheasant will be accepted starting July 6 and will close Aug. 17.
Individuals must apply online for these hunts. To apply, go to on.IN.gov/reservedhunt and click "Apply for a reserved hunt." Only one application per hunt is allowed, and no changes can be made once an application is submitted. Applicants must possess a valid hunting license for the hunt for which they are applying.
To find out more about reserved hunt applications that are open or opening soon, visit on.IN.gov/reservedhunt.
DNR Response to COVID-19
The DNR is committed to ensuring that our guests and staff continue to have safe and memorable outdoor experiences at our state parks, state forests, fish and wildlife areas, nature preserves and state recreation areas in light of the Novel Coronavirus (COVID-19.) We are following the lead of the Indiana State Department of Health and many local county health departments as we monitor the virus and its potential impacts on DNR properties.
VIEW WHAT IS OPEN, CLOSED AND CANCELED >>
The Foundation celebrates and preserves Indiana's natural legacy by raising funds to support the Indiana Department of Natural Resources and its programs.