Introduce your family to the wonder and spectacle of dance when the National Ballet Theatre of Odessa, Ukraine, presents one of the greatest classical ballets of all time, Romeo and Juliet, Sunday, January 26, at 3 p.m. at Paramount Theatre, 23 E. Galena Blvd. in downtown Aurora.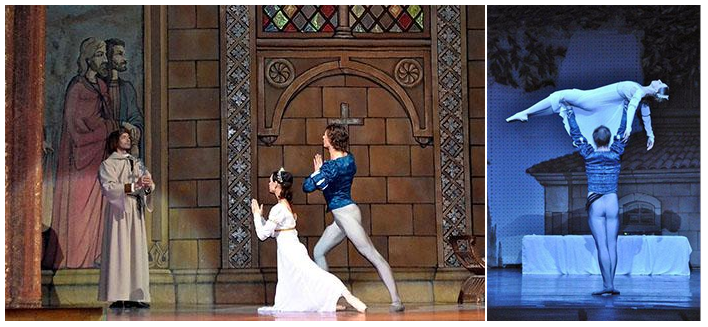 Watch in awe as 55 of Ukraine's brightest and most talented ballet stars perform the most passionate and romantic love story of our time, William Shakespeare's tale of tragic love, set to the music of Sergei Prokofiev.
This full-scale production from National Ballet Theatre of Odessa, Ukraine, presented one-time-only, marks the company's return to Chicago after delighting Paramount audiences last season with their magical production of Swan Lake.
But never was there a story of more woe than this of Juliet and her Romeo. Don't miss Shakespeare's beloved story of two star-crossed lovers, told through the magic of live ballet. Tickets are $35-$65. For tickets and information, visit ParamountAurora.com, call (630) 896-6666, or stop by the Paramount box office, 10 a.m. to 6 p.m., Monday through Saturday. 
More about the National Ballet Theatre of Odessa, Ukraine
The Ballet of the Odessa National Opera is situated in the prestigious Opera Theater, where the greatest divas of Russian ballet have performed on stage, from Anna Pavlova to Galina Ulanova and Maya Plisetskaya. Since 2009, the ballet manager has been Yuri Vasyuchenko, an Honorary Artist of Russia and exclusive soloist for Bolshoi in its glorious era under the tutelage of Yuri Grigorovich. Since 2017, the Artistic Director of The National Ballet Theatre of Odessa, Ukraine is the People's Artist of Ukraine Elena Baranovskaya.
The ballet company consists of the best performers, all graduates of prestigious Ukrainian and Russian choreography schools. Many talented artists have danced with the Odessa National Opera Company in its different periods and many of them have been soloists in major international companies.
The Odessa company is recognized as one of the most prestigious institutions of classical ballet in Russia and can boast an extremely varied repertoire, carrying the honor and the task to preserve the precious heritage of the great Russian ballets. Choreography for Romeo and Juliet is by Michael Lavrovsky and production is by Gary Sevoyan.
A part of the company's repertoire has always been the great masterpieces of classic ballet, from Swan Lake, The Nutcracker and Sleeping Beauty by Tchaikovsky, to Sylphide by Bournonville, Giselle by Adam, Don Quixote and La Bayadère by Minkus, to the various twentieth century ballets by Prokofiev, Stravinsky, Falla and Shchedrin. For more, visit opera.odessa.ua.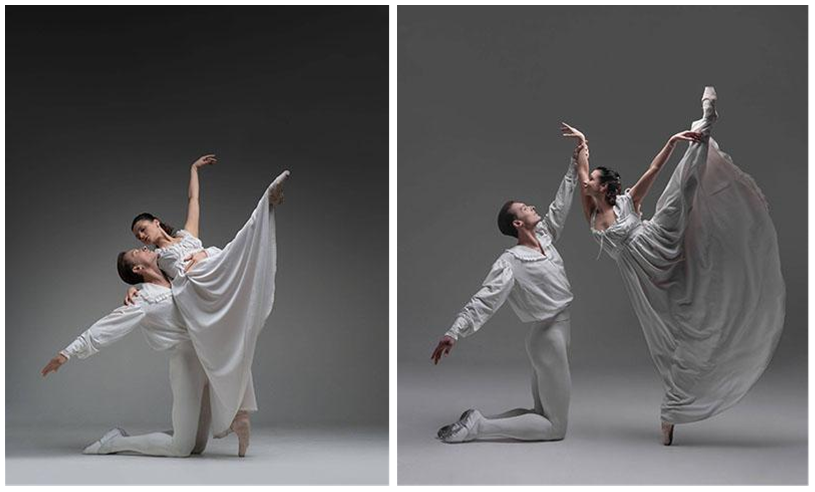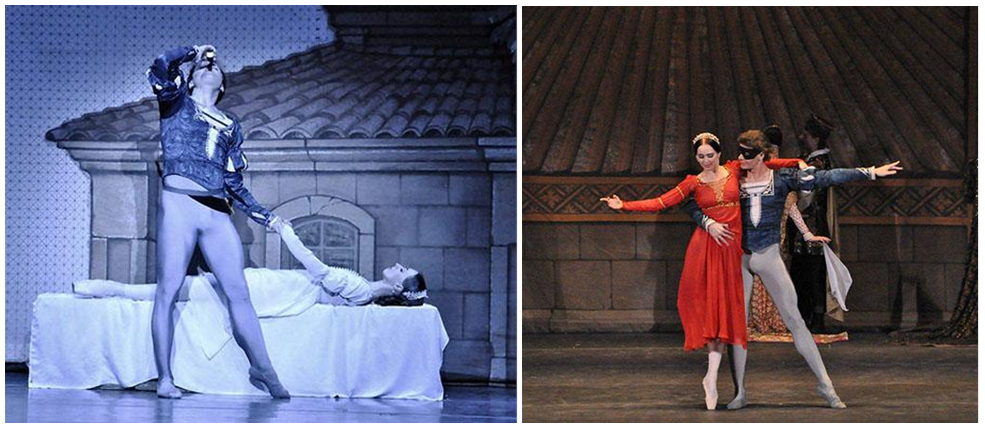 More exciting shows already on sale at Paramount Theatre include:
Disney's Beauty and the Beast
November 13, 2019-January 19, 2020
Tickets: $36 to $74*
The family-friendly, enchanting Disney classic storybook musical fantasy that proves beauty isn't always what it appears, in another holiday season spectacle staging by Paramount's Amber Mak. Sponsored by BMO Harris Bank, Dunham Fund, ComEd, City of Aurora, Jake's Inc. and Hampton Inn Aurora.
The Second City's Holiday Revue: The Good, The Bad & The Ugly Sweater
November 29-December 22, 2019: Thursdays at 7:30 p.m.,
Fridays at 8 p.m., Saturdays at 2 p.m. and 8 p.m., Sundays at 3 p.m.
At Copley Theatre in the North Island Center, 8 E. Galena Blvd., Aurora
Tickets: $37
Take a handful of The Second City's best and brightest comedians. Roll 'em around in some tinsel and eggnog. Throw in your ugliest holiday sweater and before you can say "Aunt Shirley is drunk and trying to put antlers on the dog again," you've got a hilarious holiday revue ready to roast the chestnuts outta all the things we lovingly loathe about the holiday season.

Terry Fator
Saturday, January 25, 2020, 3 p.m. and 8 p.m.
Tickets: $79-$99, VIP packages: $174-$249
Celebrity impressions, singing, comedy and ventriloquism, America's Got Talent season two winner Terry Fator does it all with the help of his hilarious puppet pals Winston, the Impersonating Turtle, Maynard Thompkins, the Elvis Impersonator and many others.
The Secret of My Success – A New Musical!
February 12-March 29, 2020
Tickets: $36 to $74*
A world premiere musical based on the hit Universal Pictures film starring Michael J. Fox, featuring a book by acclaimed writers Gordon Greenberg and Steve Rosen, score by Chicago's own Michael Mahler and Alan Schmuckler, directed by Gordon Greenberg. Sponsored by BMO Harris Bank, Dunham Fund, ComEd, City of Aurora and Rush Copley Medical Center.
Killer Queen
Friday, April 3, 8 p.m.
Tickets: $38-$48
If you want to go back in time to see what a Queen concert looked and sounded like, then you want to get tickets to Killer Queen, the premier Queen tribute featuring Patrick Myers as Freddie Mercury.

Frank Caliendo
Saturday, April 4, 2020, 8 p.m.
Tickets: $52-$62
Comedian and celebrity impressionist Frank Caliendo is a comedy genius, famous for his countless, hilarious appearances on Frank TV, Fox NFL Sunday,MADtv, The Late Show with David Letterman and more. He's also a favorite at Paramount Theatre, where his high-energy blend of observations, impressions, characters and anecdotal stories always start at a frenetic pace and never let up.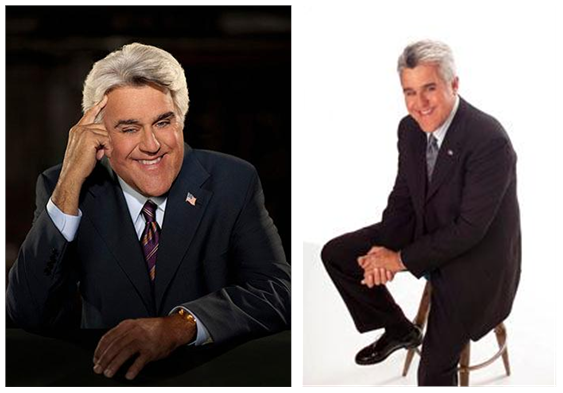 Jay Leno
Friday, April 17, 2020, 8 p.m.
Tickets: $89-$109
For more than two decades, Jay Leno was America's favorite late-night comedy host, dominating the airwaves, winning an Emmy and a slew of other awards, including a star on the Hollywood Walk of Fame. Known as "the hardest working man in show business," Leno is synonymous with quality entertainment. Sponsored by Schmitt McDonald's.
Kinky Boots
April 29-June 14, 2020
Tickets: $36 to $74*
Paramount presents the regional premiere of the high kicking musical, book by Harvey Fierstein, lyrics by Cyndi Lauper, directed by Paramount's Trent Stork. Sponsored by BMO Harris Bank, Dunham Fund, ComEd and City of Aurora.
Fox Valley Orchestra Summer Pops Series
Rhapsody in Pops – Sunday, June 28, 2020, 3 p.m.
Cool Trumpet HOT! – Sunday, July 12, 2020, 3 p.m.
Broadway in Love – Sunday, July 26, 2020, 3 p.m.
Calypso Summer – Sunday, August 9, 2020, 3 p.m.
Tickets: $25-$30; multi-show discounts available – 10% off 3 shows, 15% off 4 shows
Unplug and enjoy live, high quality orchestra performances by the Fox Valley Orchestra, hailed the best in Chicago's western suburbs, for four summer Sunday afternoons in the beautiful Paramount Theatre.
About Paramount Theatre
Paramount Theatre (www.ParamountAurora.com), 23 E. Galena Blvd. in downtown Aurora, is the center for performing arts, entertainment and arts education in the second largest city in Illinois. Paramount opened on September 3, 1931. It was designed by renowned theater architects C.W. and George L. Rapp and is graced with a beautiful Venetian decor with a strong 1930s Art Deco influence. It also was the first air-conditioned building outside of Chicago. From silent films to the first "Talkies," from Vaudeville to Bobby Vinton, from Dionne to Donny and Marie, Paramount Theatre has provided Aurora and the Fox Valley the best of entertainment for generations.In 1976, the Aurora Civic Center Authority (ACCA) restored Paramount to its original grandeur. Paramount Arts Centre reopened in 1978, offering a variety of touring theatrical, musical, comedy, dance and family programming. In 2006, a 12,000-square-foot, two-story Grand Gallery lobby was added, including a grand staircase, new box office, café and art gallery.
In 2010, ACCA hired Tim Rater as President and CEO of Paramount Theatre. Rater's mission was to boost the theater's programming and audience base by transforming Paramount into one of Chicago's top self-producing, professional Equity musical theaters. Rater hired award-winning Chicago director Jim Corti as Paramount's first-ever artistic director. In 2011, Paramount introduced its inaugural four-play Broadway Series with Corti's critically acclaimed production of My Fair Lady. In just eight blockbuster seasons since, Paramount has leapt to the top of Chicago's musical theater scene, winning unanimous audience and critical acclaim, and an unprecedented number of Joseph Jefferson nominations and awards, including Best Musical-Large three years in a row.
Today, the 1,843-seat Paramount Theatre remains nationally renowned for the quality and caliber of its presentations, historic beauty and superb acoustics. More than 41,000 subscribers from throughout the city and suburbs enjoy Paramount's Broadway-quality productions at highly affordable prices, making Paramount the second largest subscription house in the nation. In addition to its Broadway Series, Paramount continues to present an eclectic array of internationally known comedians, music stars, dance events and family shows, and on most Mondays, screens a classic movie for just $1.
Paramount is one of three live performance venues programmed and managed by the ACCA, which also oversees Paramount's "sister" stage, the intimate 173-seat Copley Theatre located across the street from the Paramount at 8 E. Galena Blvd., as well as RiverEdge Park, downtown Aurora's summer outdoor concert venue at 360 N. Broadway.
Rater and his team also celebrated the grand opening of the new Paramount School of the Arts on June 1, 2019. Paramount's new school, which anchors the John C. Dunham Aurora Arts Center directly adjacent to the theater, is encouraging and training young actors, dancers and musicians for a culture-filled life, nurturing the arts in Chicago's western suburbs and adding to the excitement, cultural and economic activity in downtown Aurora. Courses for children as young as six months are offered with opportunities for adults and seniors. Registration is now open for a full roster of classes, private lessons and camps in acting, music and dance. For more, visit www.ParamountSchoolofTheArts.com.