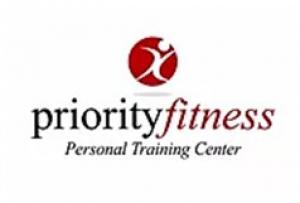 Our Covid Adjustments!
We have moved some equipment around so there is more space between cardio machines, strength equipment and high-traffic areas.
There will be no towel service until further notice.
Please bring your own towel if you need it!
Our public water cooler will not be used until further notice.
Please bring a full water bottle to your sessions or massage.
As always, we have bottled water for sale for $1.  
All staff will be wearing masks when in the facility.  
We ask that customers wear a mask upon entering and leaving, and when not exercising. 
Masks are not required for clients while exercising.
Please WASH YOUR HANDS before and after your Personal Training session and/or massage.
Each bathroom will contain a bleach/water bottle, please sanitize after use.  
We will be offering a Saturday 9am Xtreme-Fit Group Class upon opening. 
Other group classes will be added in the coming weeks.  
24-fit Meal service will be available beginning June 8th.
Each evening, we will deep clean all touchable surfaces, bathrooms, doorknobs and handles, strength and cardio machines, massage rooms, etc.
Throughout the day, trainers and staff will be sanitizing equipment after each use.
Questions?  Concerns?  
Call us at 219-836-8330
Scheduling
For at least the first two weeks, we will have up to four simultaneous trainer/client sessions at any given time.  We will be very closely monitoring the number of people in our facility.  Since we are appointment based, we are easily able to control this, unlike large health clubs and group class facilities.  Trainers will plan your session to respect your personal space and keep you comfortable, yet still getting your sweat on! 
COVID re-OPENING Special OFFER!
Purchase a 20-session Personal Training package... Offer ends Saturday, June 13th
One purchase per person, New AND Current Clients eligible!  Must pay in full  Get TWO sessions FREE!
Got friends and family to REFER??
Special offer for NEW Clients!
20% off a Five-session
Personal Training package!
One purchase per person
Offer expires June 30th, 2020
AND... the referring Client gets a FREE SESSION too!