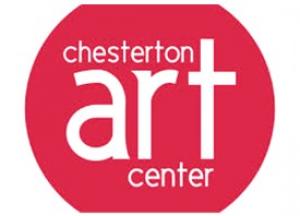 Students of all ages will actively participate in learning, while studying one of the major movements of modern art history each month.  All classes will include drawing throughout the month in some form. Students will be exposed to a mix of mediums, including painting, printmaking, sculpture, collage, drawing, weaving, paper arts, etc. The schedule of classes is as follows: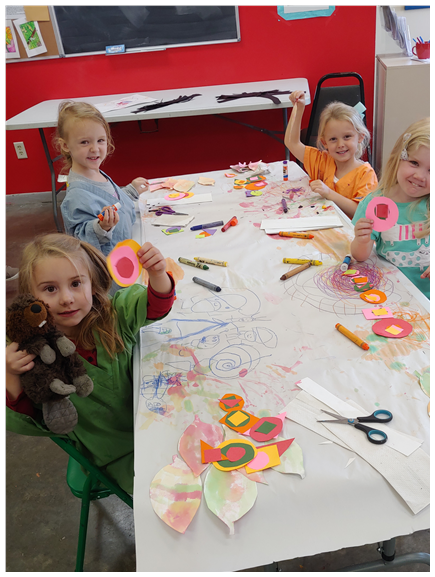 Monday 1:30-3:00 p.m., Home School 8-15 year-olds
Monday 3:30-5 p.m., Elementary 7-12 year-olds
Tuesday 1-2 p.m., Preschool 3-5 year-olds
Tuesday 4-5:30 p.m., Elementary 5-8 year-olds
Wednesday 1-2 p.m., Preschool 3-5 year-olds
Wednesday 3:30-5 p.m., Elementary 5-8 year-olds
Thursday 3:30-5 p.m., Elementary 7-12 year-olds
Thursday 5:30-7:00 p.m., Middle School 5-8th grades
Friday 3:30-5:00 p.m., High School 9-12th grades
Tuition is $90 per month for high school, middle school, elementary, and home school students (the member rate is $70), and $75 for preschool students (the member rate is $55). Families must be current members of the Chesterton Art Center to receive the member rate. Supplies and a nut-free snack are included. Students must register and pay before the first class. A $20 fee will be added to any late payments made after the 10th of each month. 
Image includes Madeleine Hasenfang, Averie Uban, Riley Marshall, and Eva Shrenk - students in the preschool class
During the month of November, students will learn about the Impressionism Movement. Early artists who influenced and started the movement will be discussed. Painting will be a big focus this month as well as color.  Children will learn how to use color as a tool in all artwork as the class discusses color theory throughout the month.
For questions, please call the Chesterton Art Center at 219-926-4711. The Chesterton Art Center is located at 115 S. 4th St., Chesterton, IN 46304. For a list of all classes being offered at the Art Center, please see the website www.chestertonart.com.