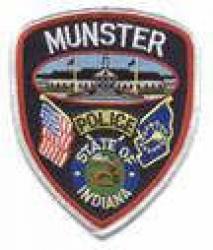 The vehicle disregarded the officers' attempt to stop and began to flee northbound on Hart Street. Dyer officers were coordinating with other police agencies to use a tire deflation device near Columbia Avenue and Calumet Avenue but prior to that the vehicle lost control, left the roadway, and rolled over.
Two suspects exited the crashed vehicle and fled on foot into an industrial area west of Calumet Avenue in Munster. Officers continued to chase the suspects on foot at which time one of the suspects stopped fleeing and was taken into custody. The other suspect continued to flee and fired shots at the officers, at which time officers returned fire and the suspect was struck and succumbed to his injuries.
The Northwest Indiana Major Crimes Task Force will be investigating this case and will release updates as the investigation continues.