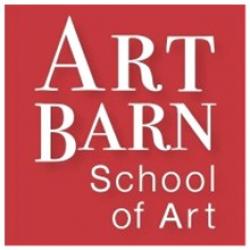 Artists like Laurel Izard find a partnership with Art Barn in supporting their message. Izard's concern for the planet, as exemplified in her upcoming exhibition, is accentuated by being hosted at a sustainably-focused farm. Art Barn is committed to supporting local artists and keeping the conversation around art and conservation alive by providing a venue for artists to inspire audiences.
Laurel Izard's exhibition "On the Edge: Quilts of Endangered Animals" will be available to the public from July 2 to August 10 in the Art Barn gallery. Guests can meet the artist at the Opening Reception on July 11 from six o' clock to eight p.m. The reception will be held outside, weather permitting, with refreshments available to attendees.
Artist Statement
"I have always had a deep concern for the planet and all the people, animals and plants living on it, yet it is only recently that I have begun to address the mass extinction of animals by portraying them in my art quilts.  As I do the research for each artwork I learn quite a bit about the factors underlying the perilous edge many of these animals exist on. It is my hope to evoke these "edges" as I portray endangered animals in my quilts.​
I have chosen to use vintage quilt tops because I find the old fabrics and patterns in them endlessly varied and beautiful.  On an emotional level I appreciate the abandoned nature of these quilts, for someone had spent hours hand-piecing hundreds of bits of fabric and yet never finished their project.  Most quilts have spent decades in storage and are now given new life off the bed and hung on the wall as endangered animal quilts. Symbolically quilts make me think of mothers, grandmothers, home, safety, and protection.  I like to think of sending that sentiment out into the world as a kind of prayer of protection. Another aspect of these old quilts, that I reflect on, is that when these women were stitching them, 50 or 60 years ago, the animals were not yet endangered.  We can't go back in time, but we can adopt behaviors that will support world ecosystems and animal survival. I believe that this will take the dramatic changes on a global level, and this is but one small step in that direction.
Up till now each of my quilts have been entirely hand-embroidered, appliquéd, and quilted.  The process of hand stitching is intensely enjoyable and meditative, yet a slow one for me.  I look at each sewing session as a kind of prayer offered up for each animal's survival and for the grater wisdom and stewardship by the humans involved.  As much as I enjoy working by hand I realize that utilizing different techniques would allow me to portray even more endangered species and exhibit my work in more locations, and I wish to use grant funding to purchase a free-motion quilting machine that would enable me to create more work on a larger scale."
Laurel Izard
To Learn More:
Visit https://www.artbarnschool.org/exhibitions
ABOUT ART BARN SCHOOL OF ART
Art Barn School of Art is dedicated to fostering a love of art in its unique 69-acre environment in Porter County, IN.  The Art Barn offers a full range of art education classes for children and adults and is a venue for performing arts and weddings. In September, Art Barn hosts it's annual outdoor Art Blitz which engages visitors in art-making and demonstrations for the whole family.
Our mailing address is:
695 N 400 E, Valparaiso, IN 46383