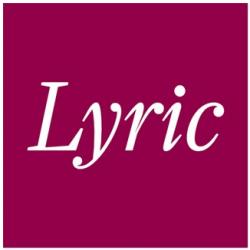 We'll be sending you regular updates like this one, including moments that lift us up, ways to learn more about and experience Lyric digitally, family-friendly content, and treats like puzzles and quizzes that help to pass the time.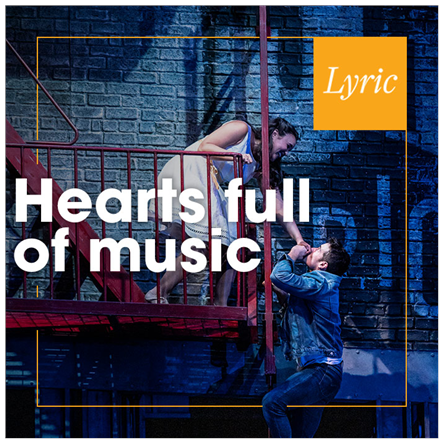 Today, we share a clip of "Tonight," from Lyric's 2019 production of Bernstein's West Side Story. This beautiful melody makes our hearts beat a little faster, and reminds us of the excitement and anticipation that we feel for that moment when we can all be together again to enjoy great music.
Our stage may be temporarily silent, but our hearts are full of music. We hope yours is, too.
WATCH "TONIGHT" FROM WEST SIDE STORY
Activities for your kids
With school and activities suspended, if you're looking for ways to engage your children with music, check out our annual Family Day workbook, which features fun ways to introduce opera to the young people in your life! Special thanks to Bank of America for their support of Family Day.
Free opera streams
Did you know that our friends at the Metropolitan Opera are streaming encore presentations of their Live in HD series for free? Starting this week, you can tune in to operas like Eugene Onegin and La traviata from the comfort of your own home!
Need a laugh?
During these trying times, we could probably all use a visit to Dr. Opera, the recurring character created in a series of videos from Lyric and The Second City to counsel some of opera's most famed characters. Enjoy this session with Hansel and Gretel!
Songs of Comfort
"In these days of anxiety, I wanted to find a way to continue to share some of the music that gives me comfort." Cellist Yo-Yo Ma plays #SongsofComfort
A little fun
Searching for something fun to do? See how many 20/21 Season characters you can find in this word search.
"Music gives a soul to the universe, wings to the mind, flight to the imagination and life to everything."
–Plato
Thank you for being a part of our Lyric family. The consequences of our recent cancellations are substantial, and your support of Lyric is more important than ever.
Need assistance?
Frequently Asked Questions | View the 2019|20 Season | View the 2020|21 Season | Become a Donor
Call Audience Services at 312.827.5600 or contact us online.