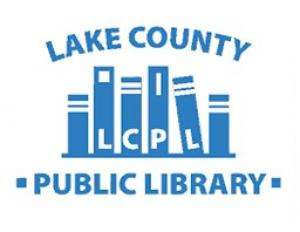 Overdue fines are officially paused and will no longer be applied to late items. (This won't remove older fines from your account, though. If older fines are stopping you from using the
library right now, please tell us! We may be able to help.)
And finally, items marked as "lost" (aka, overdue for over 14 days) will still generate a lost item fee, but we're happy to remove it as soon as the item is found and returned. 
Learn More About Fines and Fees
Try a Virtual Event!
Our buildings may be open for browsing and computer use, but our events have moved online! Last month we visited some amazing national parks, learned a bit about genealogy, and even explored tidal pools in California.
Check out what's coming up in October
But Wait There's More:
Register to Vote!
 
The deadline to register is October 5th!
Even if you think you're registered, it doesn't hurt to make sure. Voter rolls get purged, moves don't get recorded, or polling places change. 
It takes just seconds to check at indianavoters.in.gov!
Get More 3-Day DVDs!
 
3-Day DVDs are our newest films - the ones everyone wants to get their hands on.
We're here to save your movie night by doubling your 3-day DVD holds: you can now place holds on 10 at a time!
(And of course, if all 10 come in at once, you can check out 10 at a time too!)
Kids' Skill-Building Books:
The Little Rabbit Who Wanted Red Wings by Carolyn Sherwin Bailey
Skills:
• Narrative Skills
• Vocabulary
Practices:
• Talking
• Reading
• Playing
Extend the book with rabbit rhymes!
Late for School! by Stephanie Calmenson
Skills:
• Phonological Awareness
• Print Awareness
• Background Knowledge
Practices:
• Talking
• Reading
• Playing
Extend the Book by making a paper plate clock!
How does PLAYING help my child get ready to read?
Lake County Public Library
1919 W 81st Ave
Merrillville, IN
(219) 769-3541www.lcplin.org