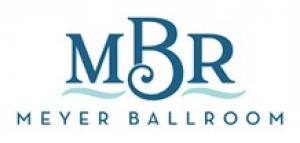 Paramount Theatre Events is pleased to announce that the Meyer Ballroom has been inducted into The Knot Best of Weddings Hall of Fame from The Knot, a leading wedding planning and registry brand and app.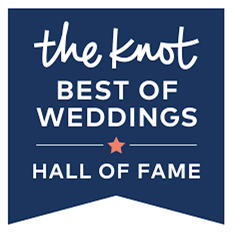 Exceptional wedding professionals who have earned four or more of The Knot Best of Weddings Awards are inducted into the prestigious Weddings Hall of Fame.
Despite COVID-19 interrupting many 2020 weddings, wedding professionals around the nation continued to support "to-be-weds" throughout their wedding planning journeys. From adjusting future schedules to make way for postponed weddings, to helping couples host socially distanced weddings, these professionals rallied to help couples celebrate life and love. Equally as important, these pros implemented new systems to keep everyone healthy and safe.
The Knot 2021 Best of Weddings recognition honors the vendors who went above-and-beyond to help to-be-weds navigate the global pandemic.
This year, The Knot Best of Weddings winners represent the top five percent of local wedding vendors listed on The Knot. There were 1,422 new inductees into The Knot Best of Weddings Hall of Fame for 2021, out of hundreds of thousands of local vendors featured on The Knot.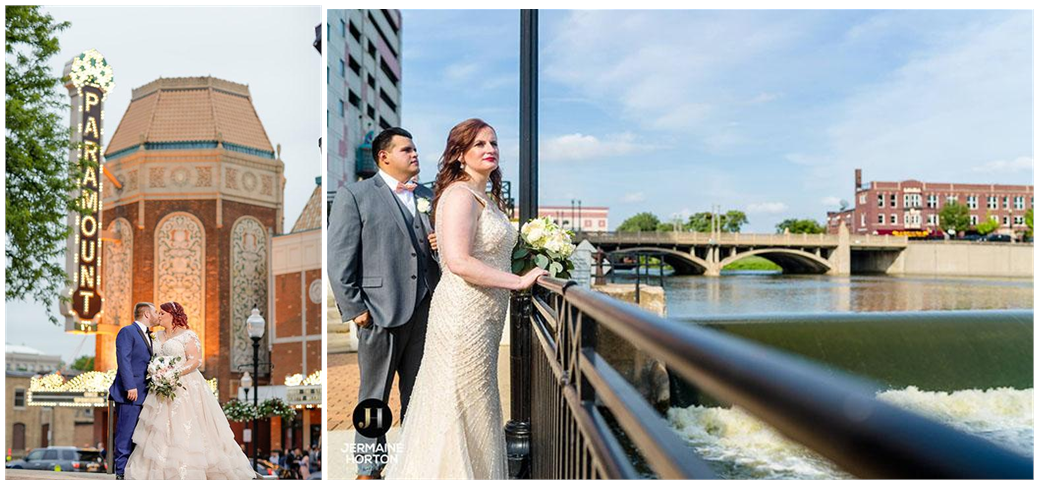 "We are thrilled that so many brides, grooms and their families think Paramount's Meyer Ballroom is the ideal venue to host the most important day in their lives," said Jennifer Hahn, Special Events Director. "We take immense pride in making their special day perfect, and we'll do whatever it takes to ensure that. We look forward to serving more couples in the near future as we begin to be allowed to do events like this again."
Currently, Paramount's Meyer Ballroom is booking reservations for Micro-Weddings through September 30, 2021. Visit ParamountAurora.com/Weddings to schedule a virtual or socially distanced site visit.
For more information about The Knot Best of Weddings and this year's winners, please visit theknot.com/vendors/best-of-weddings.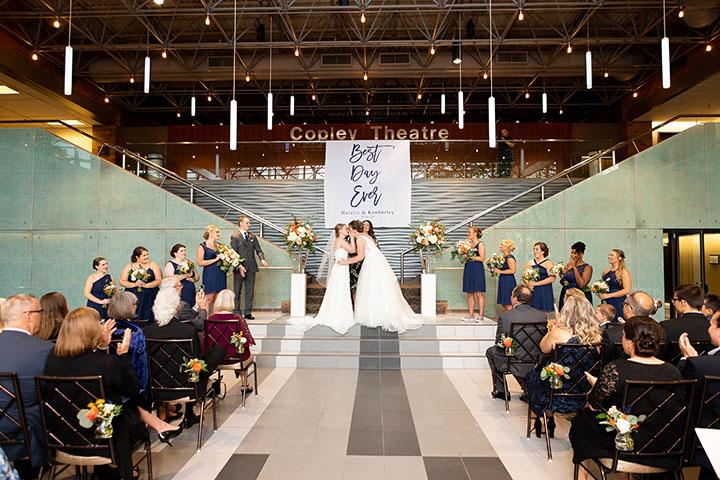 Watch the "Get Married at Paramount's Meyer Ballroom" promo video.
About Paramount's Meyer Ballroom
The Meyer Ballroom, located in the heart of downtown Aurora in the North Island Center, 8 E. Galena Blvd., features floor to ceiling windows with panoramic views of the beautiful Fox River and the historic Paramount Theatre. Standard wedding packages include a six-hour reception, five hours of open bar, a champagne toast and personal cocktail service for the head table, outdoor patio with a riverfront view, indoor and outdoor ceremony options and all of the necessary elements of a first-class wedding – tables, linens, centerpieces, flat screen TVs, coat check, on-site security, customization options, a list of exclusive caterers and more. The Meyer Ballroom accommodates up to 220 wedding guests and boasts interior access to the nearby Hollywood Casino.
Best of all, Meyer Ballroom wins raves for providing unlimited personal consultations with Paramount's event managers for pre-event and day-of coordinating. In addition, every Meyer Ballroom wedding guest receives one complimentary ticket to the next award-winning Broadway Series production at Paramount Theatre.
In addition to the Meyer Ballroom, Paramount's Special Events team also stages beautiful weddings and receptions in the Paramount Theatre's Grand Gallery during the summer, located in the heart of downtown Aurora.
For more information, visit ParamountAurora.com/Weddings or call (630) 723-2468.