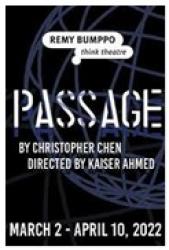 **** Recommended **** Passage is a play that makes you think.  At the beginning, I wasn't sure where it was going, but while some things became clearer, a lot did not, but there are plenty of parallels to the problems in today's world.  Kudos to Remy Bumppo Theatre Company and director, Kaiser Ahmed, for opening with Christopher Chen's gripping play.  4 Spotlights
Yeaji Kim's set is deceptively simple, a white wall with a lightning-like split above a door, an archway and several oblong white blocks which the cast moves into different formations. 
As a kind of prologue, at the behest of G (Peter Sipla), the cast lined up on stage, and one by one, gave their name, where they are from and how they got to the theater today.  For example, I'm Carol Moore, I'm from Indiana, and I drove to Theater Wit via the Indiana Toll Road, the Chicago Skyway and Lake Shore Drive.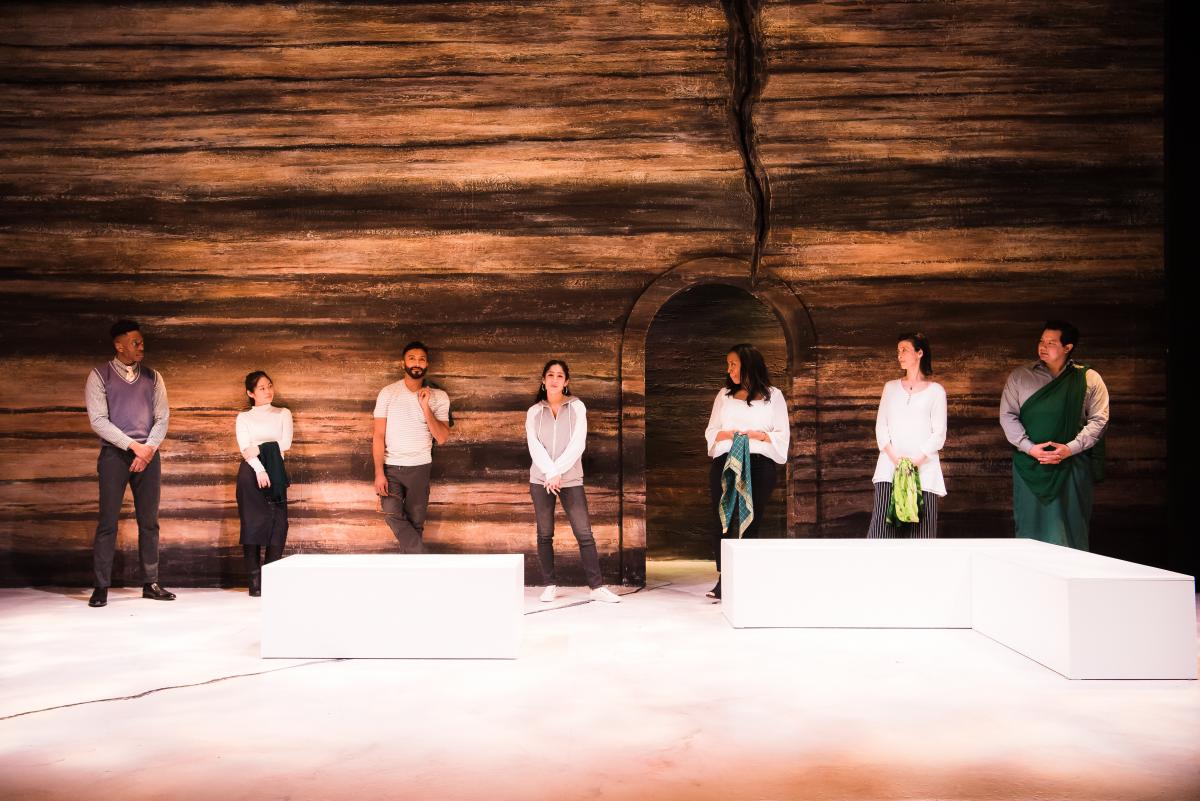 Q (Leyla Beydoun) has moved to Country X to live with her boyfriend who has a job here.  She's cautiously optimistic, but admits it's hard to meet people and make friends here.  She says that Country X is a lot like Country Y, but different.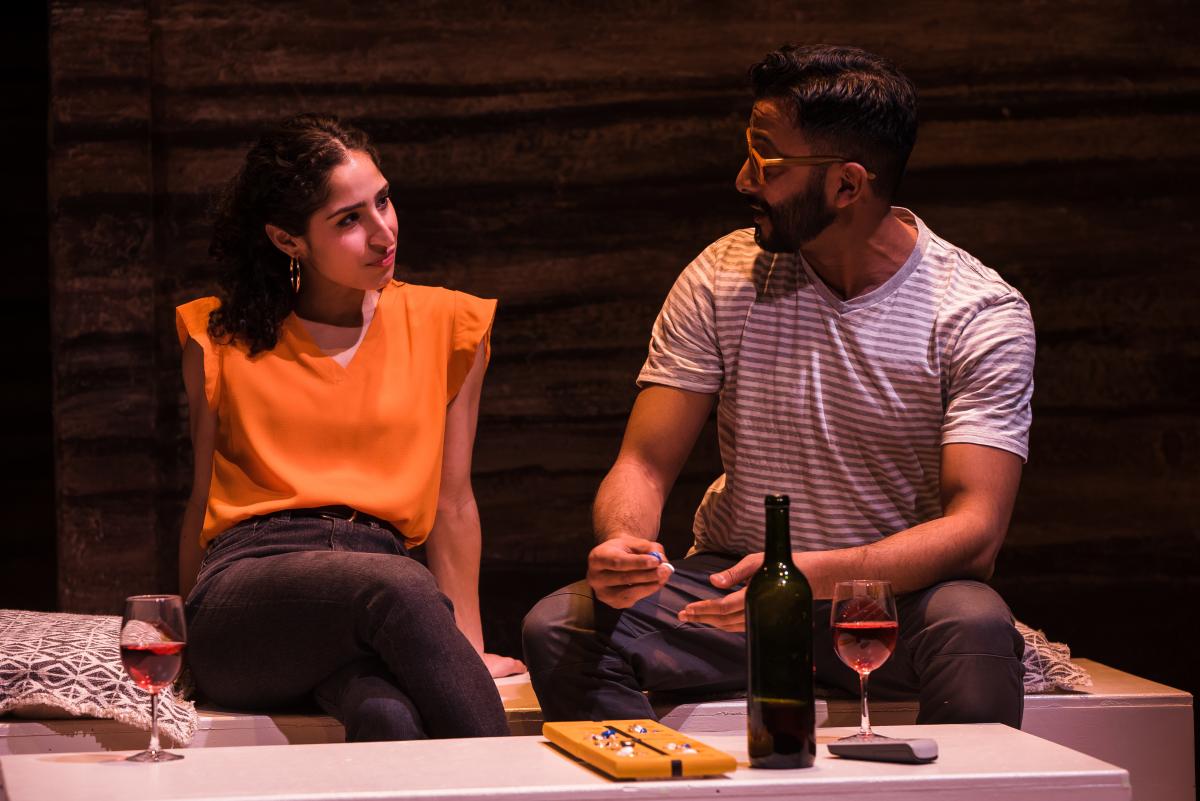 By the way, Country Y is occupying Country X.  Sound familiar?  In case you have trouble figuring out who's who, there is a subtle hint in their clothing.  People from Country Y wear something orange, while the citizens of Country X wear something green.    
F (Patrick Agada) suggests that she get out and explore Country X.  He suggests a tour of some mystical caves would be a good place to start.  On the tour, they meet B (Charin Alvarez), a native of Country X and a respected doctor at the local hospital.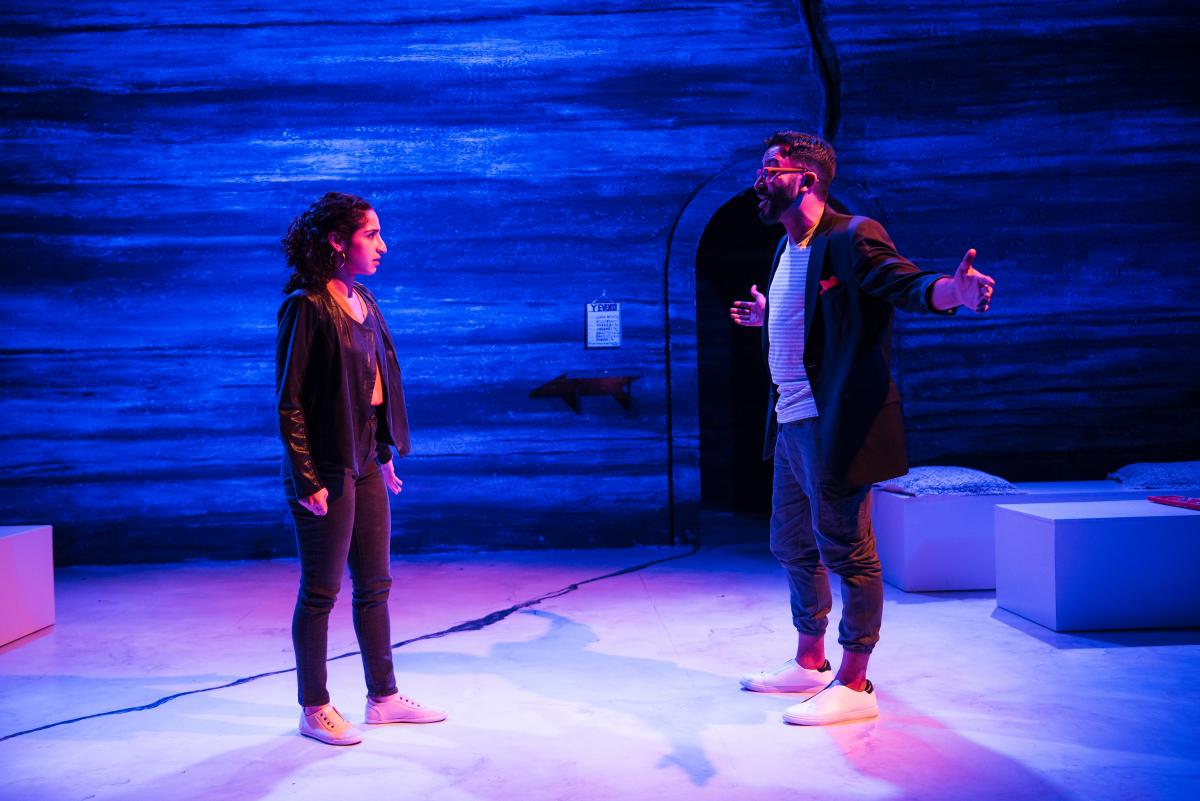 After a rather superficial chat, F decided he didn't need or want a mystical experience, so he decided to wait outside while Q and B explored.  The further they went, the more nervous Q got, until something happened, and B was almost shot. 
When the incident was reported, B was arrested while Q went home.  Her story didn't make sense, but she was a citizen of Country X, so she was believed.
In he middle of the play, G broke the fourth wall to talk directly to the audience.  The object – to get them to think about where, when and why this is/could be happening.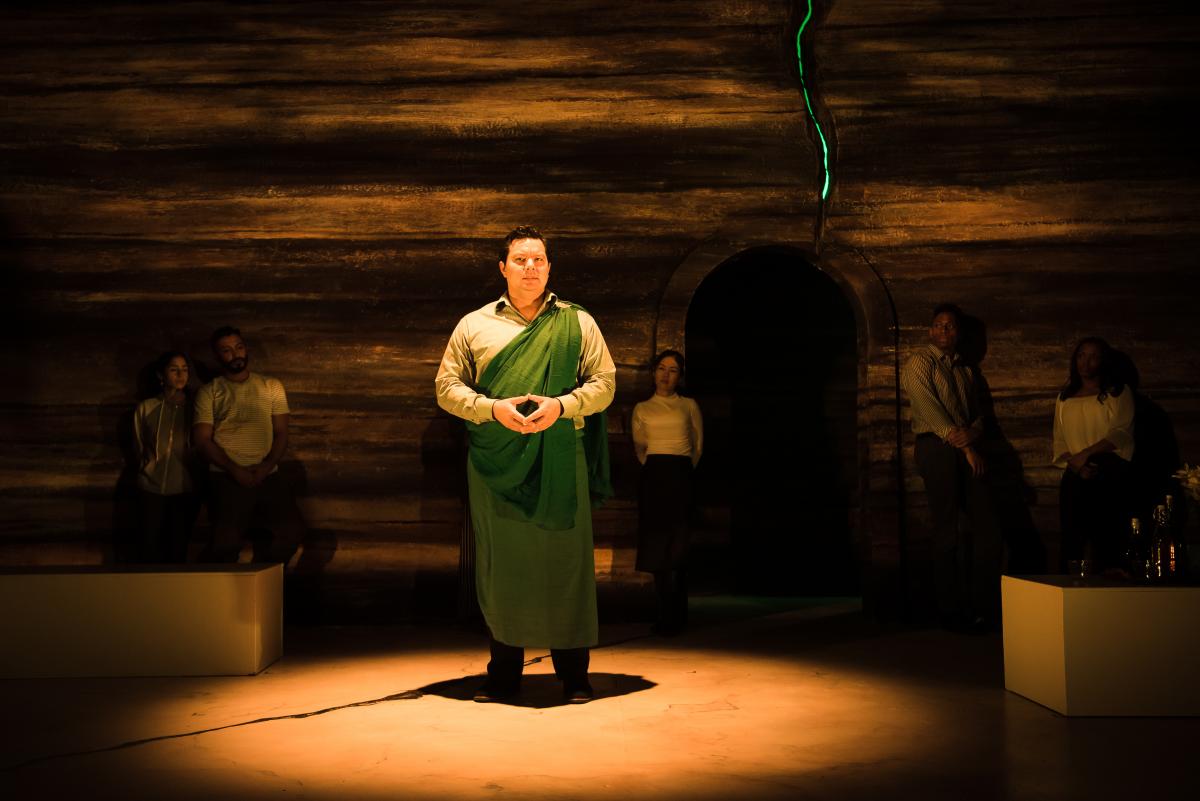 Other characters are: J / S / Mosquito (Carolyn Hu Bradbury), D / M (Tiffany Renee Johnson) and H / R / Gecko (Adam Poss).  Did you ever get advice from a mosquito?  Or an intervention by a gecko? 
Note: Guests must show proof of vaccination with photo ID before entering the theater.  Guests are required to wear masks while inside the building.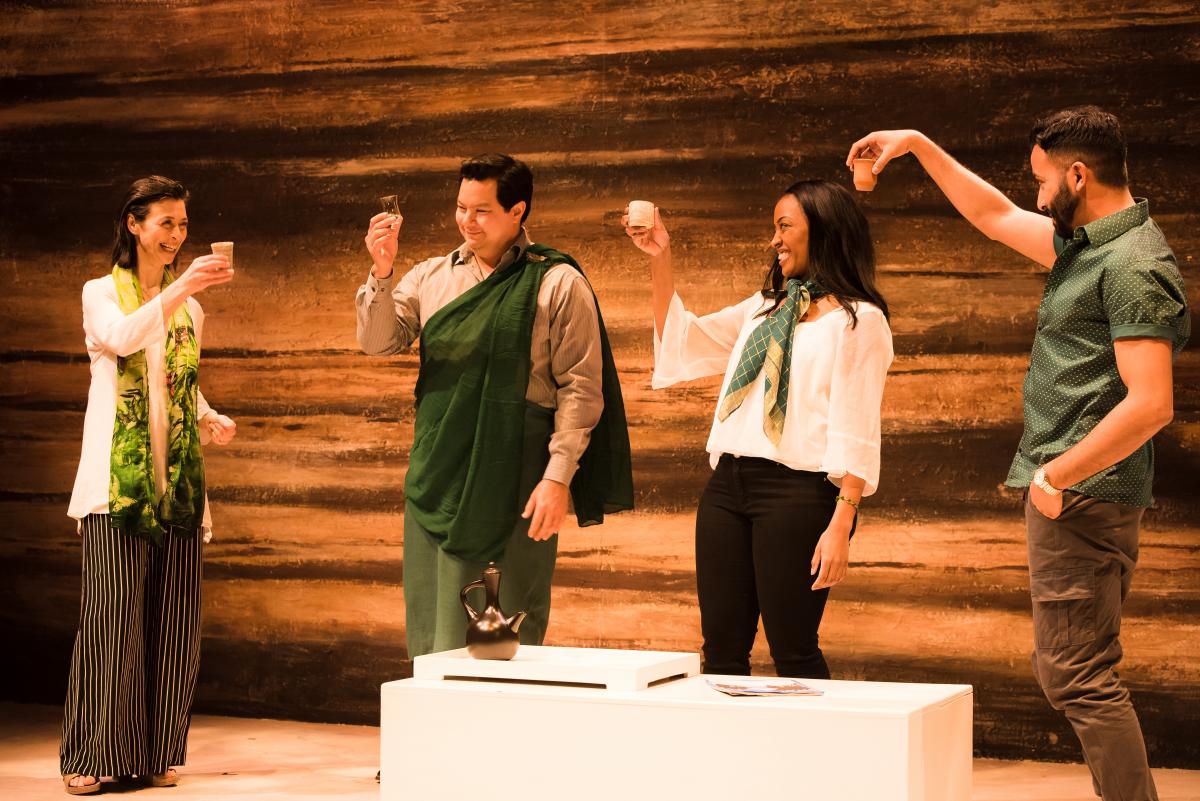 Remy Bumppo's production of Passage runs through April 10th at Theater Wit, 1229 W. Belmont, Chicago.  Parking is available in Theater Wit's lot across the street, $8.00 payable at box office.  Running time is 90 minutes, no intermission.  Performances are Wednesday through Saturday at 7:30 pm, Sunday at 2:30 pm.  Tickets range from $35-$55.  FYI (773) 975-8150 or www.remybumppo.org.