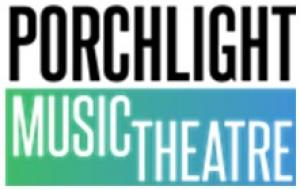 This includes on the Mainstage:
Legally Blonde, 
Titanic 
The 25th Annual Putnam County Spelling Bee;
and the Porchlight Revisits productions: 
Assassins, 
Gentlemen Prefer Blondes 
Do Patent Leather Shoes Really Reflect Up? 
These productions will be presented at the Ruth Page Center for the Arts, one year later than originally planned.
Pochlight's current season ticket holders will be contacted directly with a list of possible options including donation, transferring the balance to the 2021 - 2022 season, credit or refund by June 26. 
"Honestly, just like you, we are waiting for answers from the city, state and federal governments as to when we and other Chicago-area theatres can reopen," said Executive Director Jeannie Lukow. "We continue to monitor public health recommendations as they pertain to our live theatre gatherings, and we are talking to many among our Porchlight family about when they might feel comfortable returning to the theatre. At this point, we are planning to make decisions on a rolling basis, so we can retain the flexibility to bring our audiences the best programming options that are available and allowable at the time."
New performance events for the 2020 - 2021 season, including virtual and possibly live attendance options, will be announced as single-ticket events closer to those on-sale dates. 
Porchlight continues to offer virtual entertainment including "Sondheim @ 90 Roundtable" with host Artistic Director Michael Weber, "Porchlight By Request," "Movie Musical Mondays" and other options for music theatre fans of all ages through its social media channels. In addition, Porchlight is also finalizing details for an August virtual fundraiser, PorchlightPalooza, celebrating its 25th Anniversary with Joel Grey in a three-day, entertainment-packed extravaganza.
ABOUT PORCHLIGHT MUSIC THEATRE AS RUTH PAGE ARTIST IN-RESIDENCE
Porchlight Music Theatre is proud to be a member of the vibrant Ruth Page Center for the Arts community and an Artist In-Residence. Central to the Ruth Page Center for the Arts' programming is the Artists In-Residence program, which is designed to serve organizations looking for a home base while they grow or expand their artistic and organizational capabilities. The Center is committed to nurturing and assisting dance and other performing artists, allowing for exchange and collaborative relationships to develop within the artistic community. The Ruth Page Center for the Arts is a destination for quality performing arts, accessible to a wide community regardless of race, gender, age, education or disability. An incubator of artistic energy and excellence, the Ruth Page Center for the Arts carries forward the vision of its founder, legendary dance icon Ruth Page, to be a platform for developing great artists and connecting them with audiences and community.
ABOUT PORCHLIGHT MUSIC THEATRE
As the home for music theatre in Chicago now in its 25th season, Porchlight Music Theatre is nationally recognized for reimagining classic productions, developing new works and showcasing musical theatre's noted Chicago veterans and rising stars. Porchlight elevates the genre by providing intimate and powerful theatrical experiences of music theatre through the lens of the "Chicago Style." The 2017–2018 year marked a milestone for Porchlight as the company became an Artist In-Residence at the historic Ruth Page Center for the Arts in Chicago's Gold Coast. Porchlight's rich history includes the staging of more than 70 productions with 15 Chicago premieres and five world premieres. Through Porchlight's "Off the Porch" new works program, the musicals of the next generation are developed and given a first audience. Porchlight's education programming serves schools, young artists, hobbyists and emerging professionals. Its musical theatre summer camps return for the fourth smash year in 2020 developing skills in young performers and offering scholarships to qualifying students. The company's many accolades include 30 Black Theatre Alliance nominations and 12 awards, as well as a total of 167 Joseph Jefferson Award nominations resulting in 42 Jeff Awards including five consecutive Best Production awards for The Scottsboro Boys (2017), Dreamgirls (2016), Sondheim on Sondheim (2015), Ain't Misbehavin' (2014) and A Class Act (2013).
The 2019 – 2020 25th Anniversary Season is dedicated to the memory of long-time Board Member George K. "Kim" Sargent. 
The Bayless Family Foundation is a 2019 – 2020 25th Anniversary Season Sponsor.
Porchlight Music Theatre is partially supported by generous contributions from the Abe and Ida Cooper Foundation, Actors' Equity Foundation, Allstate, Bayless Family Foundation, Michael Best & Friedrich LLP, Chapman | Spingola, Attorneys at Law, the Gaylord & Dorothy Donnelley Foundation, Elegant Event Lighting, Elevate Energy, James P. and Brenda S. Grusecki Family Foundation, Hearty Boys, Hopsmith, A.L. and Jennie L. Luria Foundation, the MacArthur Fund for Arts & Culture at the Prince Foundation, the Pritzker Traubert Foundation, Daniel and Genevieve Ratner Foundation, The Saints, Dr. Scholl Foundation, the Stuart Family Foundation, the Topfer Family Foundation and Walton Street Kitchen. The season program is partially supported by a grant from the Illinois Arts Council Agency, a state agency, and by a CityArts Grant from the City of Chicago Department of Cultural Affairs & Special Events.