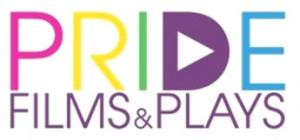 Pride Films and Plays will produce the American premiere of FIVE ENCOUNTERS ON A SITE CALLED CRAIGSLIST, an Edinburgh Festival hit by the British playwright and actor Samuel Ward. Desperately hilarious and achingly bleak, this is an intricate and tender exploration of our attempts to encounter each other in a technologized world, performed by a single actor interacting extensively with the audience. The play follows a twenty-something man as he recounts, sometimes very graphically, five of the sexual hookups he had with men he met through Craigslist. He asks the audience to help him recreate those encounters, but in ways that are symbolic rather than realistic. 
The press opening is Tuesday, March 10, 2020 at 8 pm, following previews on Saturday, March 7 and Sunday, March 8.  FIVE ENCOUNTERS ON A SITE CALLED CRAIGSLIST will play Saturdays at 10 pm, and Sundays and Mondays at 8 pm through April 12 on the Broadway stage of the Pride Arts Center at 4139 N. Broadway.
Erik Sorensen (pictured) will play the man. The production will be directed by Jeremy Ohringer. The production team will also include Shawn Quinlan (production design), John Nichols III (sound design), Samuel Stephens (lighting design) and Sophie Hart (assistant director).
THE GUARDIAN said FIVE ENCOUNTERS is "…Entertaining and thoughtfully constructed… A moving and bittersweet experience." Edinburgh's THREE WEEKS gave it five stars and described it as "The kind of theatre that is visionary, purposive and unpretentious."
 
Tickets are $20 for previews March 7 and 8, and for the regular run are $30 for premium reserved seats and $25 general reserved seats. Tickets will be on sale soon at www.pridefilmsandplays.com or by phone at 866-811-4111 or 773-857-0222.
 
LISTING INFORMATION
 
FIVE ENCOUNTERS ON A SITE CALLED CRAIGSLIST
By Samuel Ward
Directed by Jeremy Ohringer
Performed by Erik Sorensen
March 7 – April 12, 2020
Previews Saturday, March 7 at 10 pm and Sunday, March 8 at 8 pm
Press Opening Tuesday, March 10, 2020 at 8:00 pm
Regular Run: March 14 – April 12, 2020; Saturdays at 10 pm, Sundays and Mondays at 8 pm
Ticket prices $20 previews, $30 Premium Reserved, $25 Regular Reserved
The Broadway, Pride Arts Center, 4139 N. Broadway, Chicago
Tickets available by phone at 866-811-4111 or 773-857-0222 or online at www.pridefilmsandplays.com
Recommended for audiences 18+
 
Jeremy Ohringer is a director and teaching artist. Chicago directing credits include RAYMONDO (The Cartographers), WHO WALKED ALL NIGHT… (Rhino Fest), SALVE REGINA (Center on Halsted), SAD SONGS FOR BAD PEOPLE (Rough House Theater), and a new adaptation of SPRING AWAKENING (Fearless Theatre). He holds an MFA in directing from Boston University, where he directed ANGELS IN AMERICA: PERESTROIKA (Boston University),  MELANCHOLY PLAY (A CHAMBER MUSICAL), and MOTHER COURAGE AND HER CHILDREN. 
 
Erik Sorenson (Performer) is a Chicago based actor. He is thrilled to be making his Pride Films and Plays debut. Credits include: COCK (M), THE MERCHANT OF VENICE (Bassanio), and THE TRESTLE AT POPE LICK CREEK (Dalton). Erik holds a B.A. in Theatre from Carleton College and is a BADA Midsummer in Oxford alumnus.
 
Sam Ward (Playwright) is the founder of the Manchester, England theatre company YESYESNONO, and former Resident Assistant Director at HOME Manchester. He performed FIVE ENCOUNTERS ON A SITE CALLED CRAIGSLIST in its 2017 production at the Edinburgh Fringe Festival and in other productions in the United Kingdom.
 
ABOUT PRIDE FILMS AND PLAYS
 
Pride Films and Plays changes lives through the generation of diverse new work (or work that is new to Chicago) with LGBTQ+ characters or themes that is essential viewing for all audiences. The company produces a season of full productions, presents numerous special performances, film festivals, and festivals of readings. PFP is the principal tenant in Pride Arts Center. 
Pride Arts Center, in its own right, produces events complementing the PFP vision, including dance, cabaret, film, and more. Events can be one-night or limited run productions or feature national treasures like Charles Busch.  PAC occupies The Broadway at 4139 N. Broadway, which has 85 seats, and The Buena, which has 50 seats at 4147 N Broadway.
 
Pride Films and Plays is supported by The MacArthur Fund for Arts & Culture at The Richard Driehaus Foundation, The Illinois Arts Council, City of Chicago's City Arts Fund, the Elliott Fredland Charitable Trust, Proud to Run, the AmazonSmile Foundation, Arts and Business Foundation, Tap Root Foundation, Arts and Business Council, and Alphawood Foundation. PFP is a member of the Smart Growth Program of the Chicago Community Trust. Pride Films and Plays is a member of the LGBT Chamber of Commerce of Illinois, Northhalsted Business Association, Uptown United, and The League of Chicago Theatres.
 
For more information, visit www.pridefilmsandplays.com or call 773-857-0222