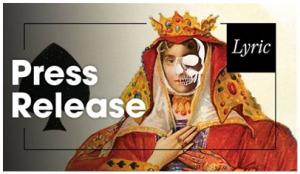 As the overture is played a very large canvas front cloth is slowly revealed. It is the portrait of a lady's face, very much in the style of the Austrian painter Egon Schiele. We will come to learn that this is an image of the Countess as a very young woman, a true Russian beauty who lived in Paris many year previous and was called "The Venus of Moscow." As the opera progresses, the use of this front cloth solidifies the extremely well-conceived design elements of this production. This majestic canvas morphs into a more distorted image, one in which the eyes are now sunken, the lips contorted and the skin a sickly greenish-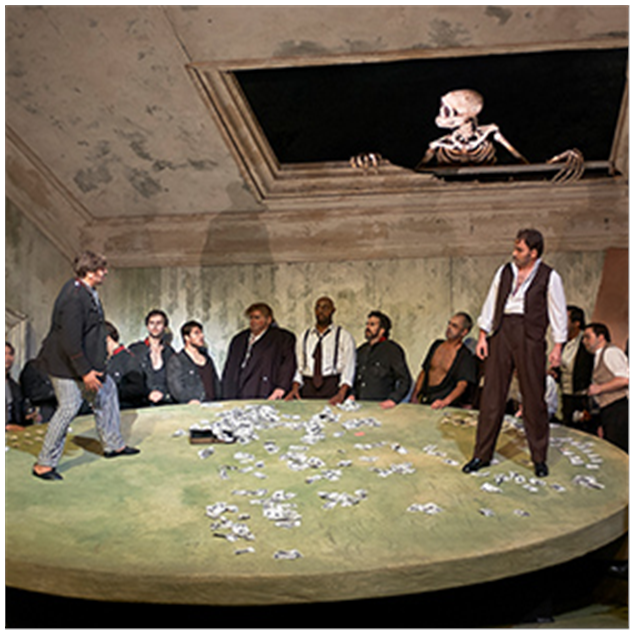 yellow. By the opera's final act, the portrait is so out of focus that it now resembles a male, our protagonist Gherman, as a corpse. This underlying theme of rotting and decay are pervasive throughout this psychologically twisted and dark work.
Gherman (tenor Brandon Jovanovich) is a low-ranking soldier in the Russian army stationed in St. Petersburg. He spends many nights at the gambling house, but officers Chekalinsky (tenor Kyle Van Schoonhoven) and Sourin (bass-baritone David Weigel) have had much better luck recently when placing bets. Count Tomsky (bass-baritone Samuel Youn) has noticed that Gherman has become very withdrawn and no longer has been making any wagers while playing cards. Gherman confesses that he is too distracted and very much in love, but does not know the woman's name and longing for her from afar has now caused him to feel hopeless. Prince Yeletsky (baritone Lucas Meachem), while celebrating the first day of spring in the park with the city's citizens, announces his engagement to Lisa (soprano Sondra Radvanosky) who is the granddaughter of the Countess (mezzo-soprano Jane Henschel). Once Gherman discovers Lisa's identity he will stop at nothing to win her hand. Adding fuel to his passion is the rumor that the Countess, while living in Paris and educated by a wealthy nobleman, has discovered a secret regarding the mythical three cards which will always win and she has used it to amass her great fortune. Gherman's obsession for having Lisa all to himself soon deepens into his endless pursuit of finding out that secret. Sometimes the price you have to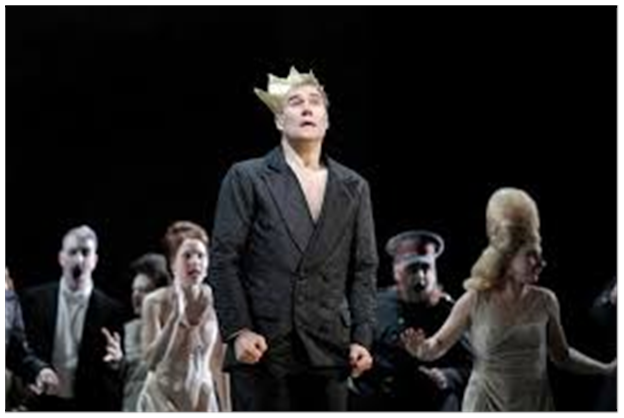 pay is just too high.
Jovanovich is very strong as the self-absorbed Gherman, easily handling a role which many consider to be one of the most significant dramatic tenor roles ever written. Youn is also very good as Tomsky, the lurid master manipulator who places the key players on a course which leads to tragic consequences and ultimate fatality. Henschel uses the Countess' hobbled walk to great comic effect but also shines in her sparkling Act Two aria in which she recalls her youth spent abroad singing an excerpt from the French opera "Richard Coeur-de-Lion." But it is Radvanovsky who dominates this production as Lisa. When so much of this libretto by Modest Tchaikovsky (Peter Ilyich's younger brother) deals with these brooding characters and their dark, internal thoughts and fears, Radvanovsky finds amazing levels of color in her vocal volume. Her robust soprano is so powerful that it can, at times. outshine that of her male counterparts. Matched with her formidable acting abilities, Radvanovsky has forged an unforgettable characterization of a bleakly-fated heroine.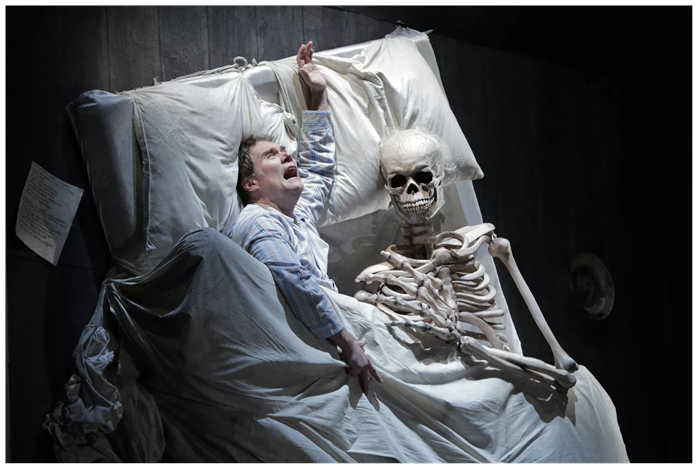 Lyric Opera is presenting "The Queen of Spades" in a very limited engagment -- only a total of five performances. Hurry to purchase tickets before the deck is stacked against you and you are dealt a losing hand.
_____________________________________________________
"The Queen of Spades" continued through March 1, 2020
Lyric Opera of Chicago is located at 20 North Wacker Drive, Chicago, IL
Tickets: Call 312-827-5600 or visit www.lyricopera.org
Running time is 3 hours and 45 minutes with two intermissions