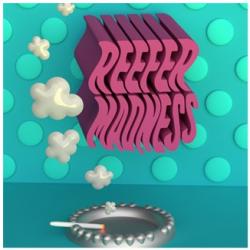 **** Highly Recommended **** Reefer Madness is a tongue-in-cheek musical satire about the evils of marijuana, based on a 1930's government-produced film strip.  Don't be put off by the title, this is right up there in my funniest musicals top ten.  Marijuana is mostly legal now, so I can't figure out why it's so rarely staged.  Jeff Casey and Kevin Bellamy have embraced the hilarity.  After the show, Reefer Madness got the loudest applause I've ever heard at the Towle.  4 Spotlights
Playwright/lyricist Kevin Murphy and playwright/musician Dan Studney won multiple awards for Reefer Madness both as a musical and as a made-for-television movie. 
In 1936, a smarmy high school principal, The Lecturer (Jim LaPietra)) decided to put on a morality play to illustrate the evils of marijuana – which he pronounced maryhuana – to the community.  The first production number, Reefer Madness, illustrates his point.   
The Lecturer tells the audience that his play is based on the tragic story of Mary Lane, a high school girl.  Young, clean-cut Jimmy Harper (Ryan Alan Jones) has a crush on a nice girl, Mary Lane (Sarah Jean Mergener).  You'll know these are nice kids because they flirt over Shakespeare.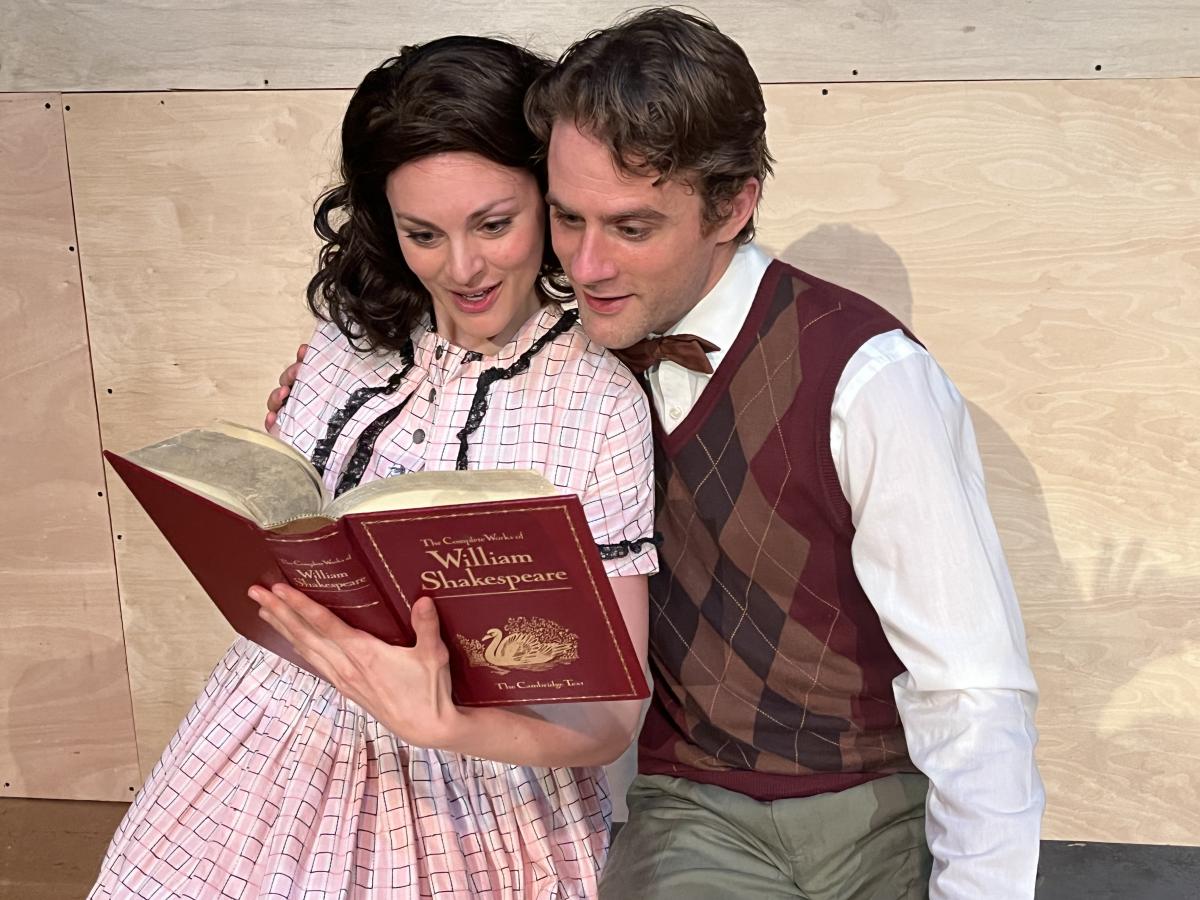 Meanwhile, Jack (Geon Ruffin), the Reefer Man, urges his followers to bring in more students he can corrupt with reefers, evil jazz music and sex.  Mae (Mandi Corrao), who might have a conscience and/or want to quit, sings a great song about The Stuff. 
The Lecturer reminds the audience that innocent students can be tempted and/or corrupted anywhere, but especially at the Five and Dime where they hear and dance to (gasp) jazz.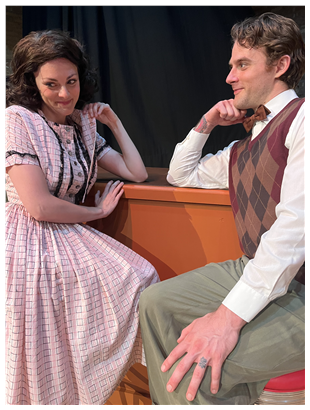 When Jack visits the Five and Dime. he hooks Jimmy by offering to teach him to dance.  Once at the Reefer Den Jimmy succumbs to temptation – reefers and sex with Sally (Amanda Donahoe). 
He does get some help from Jesus (Declan Durr) and his showgirl/boy angels in a song called Listen to Jesus, Jimmy.  Obviously Jimmy didn't listen, since he left the Reefer Den, 'borrowed' Mary's car, hit a pedestrian and went on the lam. 
Since this is a morality play, the salient points were displayed on handy placards carried across the stage at key moments by the Placard Girl (Autumn Christensen). 
David Blakeman, who played Ralph, Jack's reefer flunky, got lots of laughs as a baby whose refer-mad mother has abandoned him. 
It seemed as through Nikki Dizon, Declan Durr and Lili Galluzzio (the Ensemble), were in every scene!  I'm not sure how they kept track of costume changes! 
Kudos to the cast and crew!
Reefer Madness runs through July 24th at the Towle Theater, 5205 Hohman Avenue, Hammond.  Parking is free in the lot behind the theater.  Running time is just under 2 hours with an intermission.  Performances are Fridays and Saturdays at 8:00 pm, Sundays at 2:00.   Tickets are $21.  FYI (219) 937-8780 or www.towletheater.org.