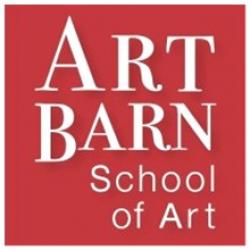 Hours during the week are from 10:00am to 4:00pm Tuesday through Friday and 10:00 to 2:00 on Saturday. Art Barn is closed Sundays & Mondays.
The photography club states, "winter is a time to enjoy in and of itself, but it is also a time of anticipation for the future. We anticipate the future with changes to come." The public is invited to meet the artists during a reception on Saturday, February 15 from 2:00 to 4:00pm with light bites and refreshments. Attendance is free.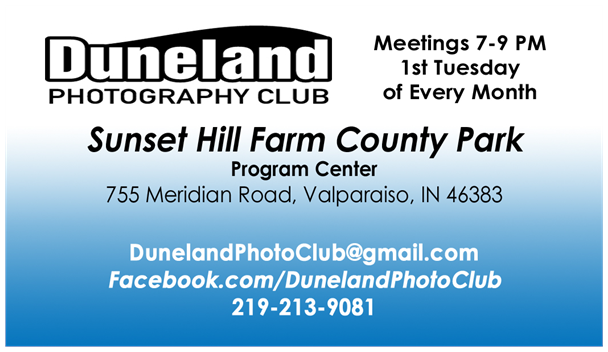 The work includes framed work, matted prints, and photo cards, all available for purchase with a portion of the funds benefitting Art Barn. Exhibiting artists, all from Indiana, include: Deb Armstrong, Steve Bensing and Loralei Brown of Valparaiso, Bob Capen (Grovertown), Peggy Carter (Chesterton), Laura Ellis (Porter), Carol Estes (LaPorte), Victor Grimes (Gary), Sharon Kerner (Shelby), Gretchen Maguire (Dyer), Teresa McGinley (Valparaiso), Scott Miller (Porter), Jim Rettker (Crown Point), Barb Russ (Portage), Deborah Stipp (Valparaiso), Sandra Teutemacher (Valparaiso), Julius "Bud" Titak (New Chicago), Norman Turner (Crown Point).
Amy Davis Navardauskas, Executive Director at Art Barn states, "we are pleased to partner with Duneland Photography Club for this first time endeavor at Art Barn. They have a wonderful reputation and we now welcoming their media into the programs we are doing here. In fact, exhibiting artist, Deb Armstrong, is one of our newest instructors teaching digital photography! Being a good community partner is a key goal for us as well as recognizing the efforts of artists in the region". Visit www.artbarnschool.org for more information.
The Duneland Photography Club is a community social forum to promote knowledge of photography through informative programs at meetings, special activities, and approved instruction. They are a teaching club that endeavors to help members in their photography at any level, from beginner to professional.
The group was founded in 2010 when the Shutterbug Club and the Taltree Photography Club combined forces. The club currently has about 70 members (with an average attendance of about 30 - 40 at each meeting). They have members from all over the Northwest Indiana area. The Duneland Photography Club meets the first Tuesday of each month at Sunset Hill Farm County Park in Valparaiso. They meet at 5:30 for mentoring and 7:00 for the regular meeting. Meetings generally consist of photography instruction and discussion using members and outside speakers. Typically, photo shoots, classes and other events are scheduled outside the regular meeting time. Visitors are welcome to attend their first meeting free. Yearly dues are $10 for an individual and $20 for a family.
The Duneland Photography Club is also involved in community service. They are currently doing headshots for the Memorial Opera House in Valparaiso and taking photos for the Porter County Parks Department. For more information, check them out on Facebook at https://www.facebook.com/dunelandphotoclub/ or email DunelandPhotoClub@gmail.com.
ABOUT ART BARN SCHOOL OF ART
Art Barn School of Art is dedicated to fostering a love of art in its unique 69-acre environment in Porter County, IN.  The Art Barn offers a full range of art education classes for children and adults and is a venue for performing arts and weddings. In the Spring, the Art Barn walls fill floor to ceiling for the annual juried art exhibition (with a 27-year history). In September, Art Barn hosts it's annual outdoor Art Blitz which engages visitors in art-making, demonstrations, live music and food.