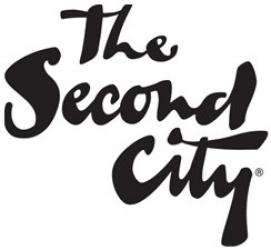 The events are streamed for free. Donations will be accepted to The Second City Alumni Fund, a resource for performers and other members of The Second City community experiencing critical health and financial challenges.
"We don't know when we'll be able to welcome an audience back into our theaters, so we are improvising on a whole new scale. We are offering audiences at home live, interactive performances featuring the world's best improvisers," says Vice President of Production Jen Hoyt.
"It's incredible to see how well our work translates to this platform. There are so many people who have yet to experience The Second City, and it's so rewarding to our talent and staff to get back to work online and give the world a taste of what we do," says Andrew Alexander, CEO and executive producer of The Second City.
Register for the shows at https://www.secondcity.com/chicago-shows/, and follow The Second City on social media for information on future shows: Facebook, Twitter, Instagram, or at secondcity.com.
The schedule for The Second City's online shows follows:
IMPROV HOUSE PARTY: Tuesdays, Thursday and Saturdays at 7pm CST
THE REALLY AWESOME IMPROV SHOW: Thursdays at 1pm CST
THE LAST SHOW LEFT ON EARTH: Episodes released weekly
About IMPROV HOUSE PARTY
Every Tuesday, Thursday and Saturday evening at 7pm CST, Second City talent and alumni perform free, live improv shows from their homes with participation from the online audience.
On Tuesdays, the Improv House Party features Girls Night In, hosted by Carisa Barreca, and featuring a rotating cast members of She The People and special guests. Featuring classic Girls Night games and hilarious improv inspired by your suggestions, this is comedy by women...for everyone! Buckle up for what's bound to be the funniest ladies' night of your life! Each week, the cast will honor a fierce female doing amazing deeds during the pandemic. Each Saturday, director Anneliese Toft and Musical Director Jesse Case assemble host Cody Dove with performers Mark Campbell, E.J. Cameron, E.R. Fightmaster, Frank Caeti, Jaime Moyer.
About THE REALLY AWESOME IMPROV SHOW
On Thursday mornings at 11am (CST), The Second City will live stream The Really Awesome Improv Show, a high energy improv show, is fun for all ages, and relies on audience suggestions and participation, very "Whose Line is it Anyway," and 100% family friendly.
The host/emcee is Jessie Stegner and the cast includes: Jose Acain, Amie Enriquez, Ithamar Enriquez, Serenity Garcia, Piper Gillin, Carrie Weisberg and Grady Welch. The musical director is Jake Cassman and the director is Frank Caeti.
Anout THE LAST SHOW LEFT ON EARTH
The Second City Presents: The Last Show Left on Earth is a half-hour sketch and variety limited series event in a partnership between The Second City and Topic. The limited series can be seen on Topic and https://www.secondcity.com/chicago-shows/. The first episode is hosted by Jack McBrayer, with musical guest Wilco frontman Jeff Tweedy and special guest Fred Willard, among others. Episode 2 is hosted by Christina Anthony, with musical guest Valerie June, and special guest Fred Armisen and others.
About The Second City
Founded in 1959, The Second City is the premier brand in improv-based sketch comedy. With sold-out shows playing seven days a week on stages in Chicago and Toronto, Second City's Touring and Theatrical companies entertain an additional one million theatergoers a year around the globe. The Second City Training Center is the largest school of improvisation-based arts on the planet, with locations in Chicago, Toronto, and Los Angeles that serve 11,000 students annually. In 2016, the Harold Ramis Film launched, becoming the world's only film school dedicated to comedy. Second City Works, the B2B side of Second City, has brought award-winning improvisation and audience-driven techniques to over 600 Fortune 1000 companies, challenging businesses seeking a more collaborative culture to innovate through development programs, original digital and video content, campaign consultation, private events, and more. Second City Entertainment's foray into television and media continues to produce new content and programming, including two-time Emmy winner SCTV and the upcoming Martin Scorsese-helmed Netflix documentary exploring the iconic series' enduring legacy.