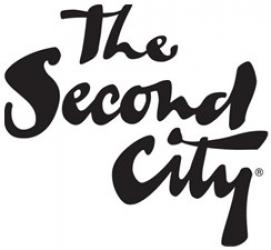 "As social distancing separates us physically, we've had to improvise the ways we hang out and remain connected. The Second City Training Center immediately rose to the challenge in pioneering new ways, and I'm excited to announce that we've adapted our entire curriculum for online compatibility. Turns out, improv works online! If we all need to hunker down for a while, it's essential that we are still able to spend time together and laugh," says Second City Hollywood Artistic Director Joshua Funk.
"Our dedicated faculty across our Chicago, Toronto, and Hollywood and over 100 willing students beta tested the new classes over the last week, and they've proven to be both educational and a true lifeline of communication in these strange and isolating times," says Vice President of Second City Training Centers Abby Wagner. "This has been The Second City's philosophy of 'yes, and' in motion on every level."
The new classes begin Monday, March 23, 2020. Internet and web camera access required. Pajamas optional.
4-week, 8-week or one-time drop-in classes available
All ages (including teens)
Pricing starts at $25
Visit  https://www.secondcity.com/comedyfromyourcouch
About The Second City
Since opening its doors 1959, The Second City has grown to become the world's premier comedy club, theater and school of improvisation, entertaining 1 million theatergoers a year around the globe. Alumni of The Second City's resident stages, touring companies, and theatrical divisions include some of the biggest names in entertainment, and in addition to the sold-out shows playing nightly on resident stages in Chicago and Toronto, the comedy empire has staged productions with a wide range of illustrious creative partners and theatre companies, including the Lyric Opera of Chicago, Hubbard Street Dance Chicago, The John F. Kennedy Center for the Performing Arts, Goodman Theatre, Center Theater Group Los Angeles, Portland Center Stage, Toronto Symphony Orchestra, La Jolla Playhouse, Woolly Mammoth Theatre, and even the Chicago Bulls.
About The Second City Training Center
Part of the iconic comedy empire The Second City, The Second City Training Center is the foremost school of improvisation-based arts in the world, offering classes for kids through seniors at every experience level. Currently enrolling more than 11,000 students annually at its facilities in Chicago, Toronto, Los Angeles and online, the faculty is composed of working professionals in their areas of expertise and alums of The Second City. Home of the Comedy Studies Program in conjunction with Columbia College Chicago, SCTC also launched the Harold Ramis Film School in 2016, the world's only film school dedicated to comedy. Past students of The Second City Training Center include Tina Fey, Steve Carell, Stephen Colbert, Keegan-Michael Key, and many more comedy giants.