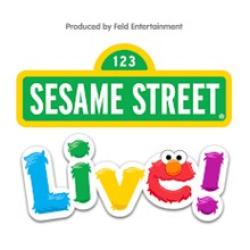 My two boys, ages two and four, my husband, and I attended the 5:30 pm showing of Sesame Street Live! Make Your Magic on Saturday, October 8, 2022 at the Rosemont Theater.  We had a great time and our boys had fun.  We loved seeing how much our kids enjoyed the show.  The show lasted about 90 minutes; this included an intermission about half way through.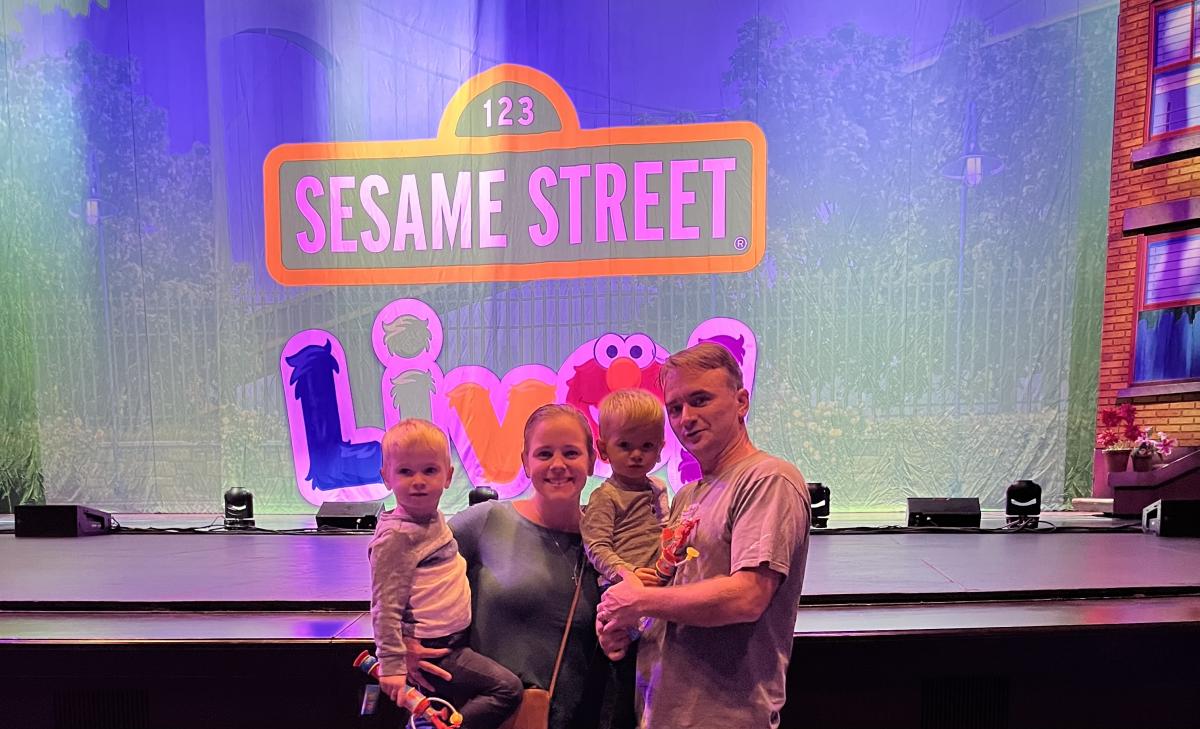 Ryan, our two-year-old, was most excited to see Elmo, while Mikey, our four-year-old was most excited to see Cookie Monster.  The performance is full of music, excellent dancing, and bright and colorful scenes the entire show. 
The show follows Elmo as he attempts to learn to perform magic tricks for a magic show.  With the help of his friends, Elmo also tries to distinguish the difference between magic and science.  Elmo struggles with some magic tricks but we learn if he keeps trying, he eventually gets better with them.  The Cookie Monster, of course, makes some of his famous cookies.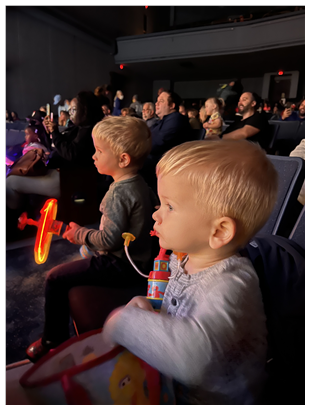 Other characters in the show included, Big Bird, Rosita, Grover, Chef Gonger, Count Dracula, and Abby.  All of these characters were seen often throughout the show and many performed songs and dances a routine watcher of Sesame Street would recognize.  I enjoyed seeing Big Bird and watching all the talented dancers as they performed talented hip hop routines with several flips. 
There were several times during the performance the audience was encouraged to participate by clapping their hands, singing, and dancing near their seats.  Our boys stood and danced for a good part of the show.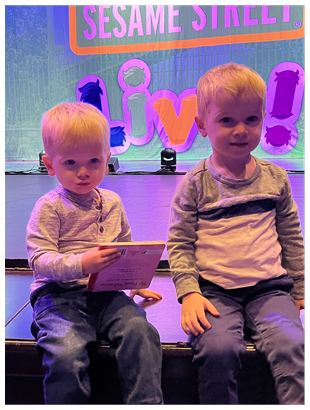 If you are looking forward to seeing Ernie, Bert, Snuffleupagus, or Oscar the Grouch, they, unfortunately, did not make an appearance. 
The staff was friendly and the venue was clean.  There were many food items and toys for purchase.  I would give this show a 4 out of 5 stars.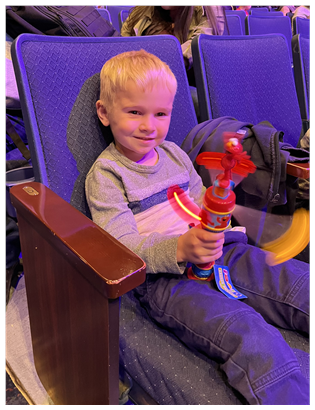 Feld Entertainment in cooperation with Sesame Workshop brought Sesame Street Live! Make Your Magic to the Rosemont Theatre, 5400 North River Road, Rosemont.     
For more info about Sesame Street Live!, follow Sesame Street Live! social media channels: Facebook, Twitter & Instagram.  Subscribe to the Disney On Ice YouTube Channel at http://www.youtube.com/SesameSteetLive