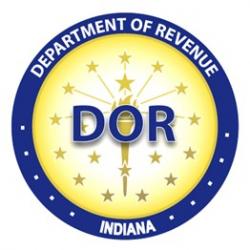 One of the main benefits of filing electronically, refunds are issued five times faster than paper filed returns. Additionally, opting for direct deposit may further decrease the time it takes to get a refund by an additional week or more.
Additional benefits of filing electronically include:
Filing Confirmation—Individuals receive a confirmation when their tax return is accepted by both DOR and the Internal Revenue Service.
Increased Accuracy – Filing using electronic software decreases the number of errors from 20% to just 2%.
Security – e-filing is more secure.
Time Saved – Filing electronically saves a trip to the post office and the time to find and download paper forms.
Some individuals may even qualify to file their taxes electronically for free using the INfreefile program. If an individual's adjusted gross income was less than $69,000 in 2019, they may qualify for this no-cost filing option. To learn more about INfreefile visit freefile.dor.in.gov.
For more information on electronic filing and filing tips, visit DOR's website at dor.in.gov or call DOR Customer Service at 317-232-2240, Monday through Friday, 8 a.m. – 4:30 p.m., EST.