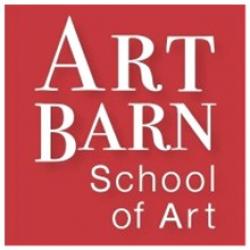 Spring Programs Announced
For Adults:

Wednesday Watercolor • Spring Glass Workshop
Virtual:Watercolor • Virtual: Intermediate/Advanced Pastels
Intro to Digital Photography • Cell Phone Photography Workshop
Nature Walk Photography • Open Studio
For Children > Teens
Illustration for Youth • Advanced Drawing 
Creativity Lab • Ceramics for Kids • Youth Ceramics
Valentines Day Kits (for families)
View Classes & Workshops + Register
Guest Artist Workshops
Intensive workshops give artists the chance to learn a new skill or enhance their practice. While creating one can easily immerse themselves in endless sources of inspiration. Our guest artists are all skilled in their craft and teaching skills. Come and create together and enjoy an artist's retreat!
Abstracting Nature I
with Pat Dews
January 14 -16, 1-4pm (CST)
$250/person
Join Pat Dews (AWS, D.F., NWS) for a three-day virtual workshop. In collaboration with the New Studio for the Visual Arts in Jupiter Florida Pat will present her own finished works and describe her process of abstracting from nature to create compositions. Painting and drawing techniques such as cropping, collaging, painting with washes, creating textures, and composing strata pieces will be demonstrated. Learn more about Pat 
Abstracting Nature II: Let's Get Starting Finishing with Pat Dews
March 25-27, 1-4pm CDT 
$250/person
Starts are fun, finishes more difficult. In this follow up virtual workshop, students will focus on finishing paintings and design. Learn with Pat, as she discusses the possibilities for each of her many starts. Watch her totally change a painting using acrylic paints, add more inks or water colors to a start or end up cropping. The workshop will be intense and informative, but not boring! You will leave with renewed vigor and ways to finish your starts.
Papermaking: In the Field with Andrea Peterson
May 21-23, Fri. 2-4pm, Sat & Sun 9am-3pm, $265, 3days, Ages 18+
Join us for this papermaking adventure of creating paper from plants that surround you. From farming by-product to locally wild gathered plants, understand the process of turning plant cellulose into fine sheets of paper. Participate in a community field hike around Art Barn on Friday 2-4pm where we will identify and harvest plant species and follow-up with processing plant material on Saturday and making sheets of paper on Sunday. 
This project is supported in part by the National Endowment for the Arts. To find out more about how National Endowment for the Arts grants impact individuals and communities, visit www.arts.gov.
Registration is limited in order to keep our students safe and healthy.
Art Barn takes everyone's health and safety seriously and we have measures in place to prevent the spread of COVID-19 which include extra cleaning/disinfecting procedures, screening, social distancing and face covering requirements. We are committed to providing a safe environment for our students, visitors, volunteers and staff. 
Families encouraged to apply for scholarships (students age 5-18)
EXHIBITS & EVENTS
Student Exhibition | January 22 - March 12
Any student that has attended a class or a workshop, in person or virtual in 2019 and/or in 2020, is eligible to participate. Media will include 2-D and 3-D works.   If you were a student and did not already receive an invitation please contact info@artbarnschool.org so we can provide the details for submission.
These works will be on display during gallery hours on Tuesdays, Thursdays, and Fridays from 10:00am to 4:00pm and Saturdays from 10:00am to 2:00pm. 
"Sunflower" by Judy Davis (pastel) during All Levels All Media with Suzie Rosso on Thursdays 10:00-noon.
ABOUT ART BARN SCHOOL OF ART
Art Barn School of Art, housed in a century old renovated barn, is dedicated to fostering the love of art for artists of all ages and abilities in its unique 69-acre environment in Porter County, IN.  The Art Barn offers a full range of art education classes for children and adults and is a venue for performing arts and weddings. In the Spring, the Art Barn walls fill floor to ceiling for the annual juried art exhibition (with a 27-year history). In September Art Barn hosts its annual outdoor Art Blitz which engages visitors in art-making, demonstrations and fun for the whole family.
695 N 400 E, Valparaiso, IN 46383
artbarnschool.org