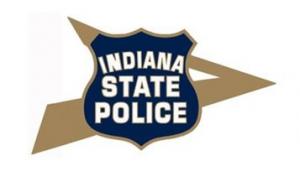 The pursuit continued southbound on Interstate 65, reaching speeds well in excess of the posted limit. The vehicle exited off the interstate at the 168 MM, and turned east onto State Road 38. Once the vehicle entered the town of Dayton, it made several turns onto city streets, at times trying to cause Trooper Fike to crash. The vehicle went back west on State Road 38, until reaching Veterans Memorial Parkway, when the vehicle turned north.
A Tippecanoe County Deputy attempted to deploy stop sticks on Veterans Memorial Parkway, but was unsuccessful. The vehicle continued north to State Road 26 and turned east. After traveling several county roads and disregarding multiple stop signs, the vehicle turned into a driveway at the address of 1904 North County Road 775 East. The driver, Van Nice, Jr. of Anderson, IN, drove through the side yard of the residence and onto a gravel drive, where he lost control of the vehicle, and struck a tree head-on. Troopers and Deputies were able to take Nice into custody at approximately 9:07 PM. He was not injured. During the course of the pursuit, Troopers were able to determine the vehicle was reported stolen out of Anderson, IN.
Nice was transported to the Tippecanoe County Jail, where he is being held on the following charges:
-Resisting Law Enforcement with a Vehicle - Level 6 Felony
-Possession of a Stolen Vehicle - Level 6 Felony
-Habitual Traffic Violator - Level 6 Felony
-Felony Warrant for Traffic Offenses-Indiana
Assisting at the scene were Troopers from the Lafayette Post, Deputies from the Tippecanoe County Sheriff's Office, and JR's Towing.
All suspects are presumed innocent, unless or until proven guilty in a court of law.
Stolen Pontiac Firebird