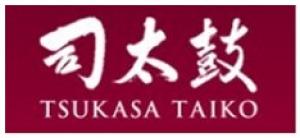 Taiko ART Legacy directed by multi-instrumentalist and media artist Tatsu Aoki marks Tsukasa Taiko's 23 year journey with two concerts and a Kabuki music workshop at the Museum of Contemporary Art Chicago, 220 E. Chicago Ave. The concerts and workshop are all ticketed events. Concert tickets are $20 (adults) and $15 (Seniors/Kids under 12); Workshop tickets are $25. For updates and more information visit taikolegacy.com/tickets or call the Taiko Legacy Hot Line 312.610.2581.
Concert: Reduction 7 – The Ginten Legacy, Saturday, Dec. 7, 7:30 p.m.
Tickets: $20 (adults) and $15 (Seniors/Kids under 12)
Taiko (Japanese drum), is typically heard at seasonal festivals and temples all throughout Japan.
At the core of Tsukasa Taiko's artistic and musical vernacular is a more esoteric and theatrical expression of Taiko that is a less frequented and more difficult endeavor with a speculative destination. Notable companions on this journey will include jazz drummer and percussionist
Hamid Drake; percussionist, actress, poet and screenwriter Coco Elysses; percussionist JoVia Armstrong, winner of Black Women in Jazz Awards' 2014 Best Black Female Percussionist of the Year; and, direct from France, special guest drummer and improviser Yuko Oshima.
"Reduction" is a refined response to the popularity of mainstream taiko drumming, a trend which sees taiko stripped of its particular musical and theatrical elements. This year's presentation features unreleased materials from 1970's original taiko theater – the Gintenkai in Tokyo, ranging from traditional to modern interpretations of taiko music as an artistic venture.  Classical masters Hyakkyou Fukuhara (flute/percussion), Chizuru Kineya (shamisen), Shijuro Tachibana (kabuki dance), lend their deftness to the evening's presentation. 
Concert: Taiko Legacy 16, Sunday, Dec. 8, 2 p.m.
Tickets: $20 (adults) and $15 (Seniors/Kids under 12)
Taiko Legacy is one of the largest Taiko drumming concerts in the U.S. Midwest. This perennial presentation reunites professional contemporary and classical performers alongside enduring community members to celebrate over two decades of artist directed performance. The multigenerational ensemble Tsukasa Taiko anchors the traditional musical relationship between shamisen, dance, and taiko. The often-overlooked melodic capacity of the taiko is unattainable without a thorough awareness of the origins and craft of the traditional Japanese music. This ensemble performance explores the concept using original compositions and arrangements rooted in a broad range of musical styles including: ozashiki (geisha chamber music), minyo (folk music), ohayashi (classical/folk/theater music), and matsuri taiko (festival taiko music). This year's featured guests include San Francisco's Melody Takata and the Gen Ryu Arts and three classical music grandmasters from Japan: Chizuru Kineya, Hyakkyou Fukuhara and Shijuro Tachibana.
Special Event:  Kabuki music workshop by Shijuro Tachibana, Sunday, Dec. 8,
5:30 p.m.
Tickets: $25
This is an opportunity to experience and have a chance to participate in the percussive sounds of the kabuki theater. An integral part of the language of the Kabuki theater, the music and percussion are utilized to proficiently express the nuanced stage set in Kabuki.  Grandmaster Shijuro Tachibana will be conducting a Kabuki music workshop which will provide the audience an opportunity to participate in creating the musical landscape that provides a lush verisimilitude within a Kabuki performance. 
Tatsu Aoki is a prolific composer and performer of traditional and experimental music forms, a filmmaker, and an educator. In May 2018, Aoki was honored as the first recipient of the "George Award," for his years of support, recording, and performance with renowned American Jazz and soul guitarist George Freeman. As Executive Director of Asian Improv aRts MidWest an Asian American cultural arts presenter organization, Aoki has initiated and managed several programs to advance the understanding of traditional arts and community through the arts, including the annual Chicago Asian American Jazz Festival, the Tsukasa Taiko Legacy, and the Toyoaki Shamisen arts residency projects. Aoki was selected by the Asian American Advisory Council of Illinois in 2017 for the Community Service Award from the Illinois Secretary of State, Jesse White. He also received the prestigious Commendation for the Promotion of Japanese Culture from the Foreign Ministry in Japan, which is given to individuals with outstanding achievements in international fields and acknowledges the recipient's contributions to the promotion of friendship between Japan and other countries.
Taiko ART Legacy is a perennial celebration of heritage forms as experienced by leading contemporary performers. Literally meaning "drum," Taiko is known for its thunderous sound and stunning, stylized choreography. The 2,000-year-old taiko has its roots in Japanese court, theater, religious/ceremonial and festival music performance, where the taiko was just one instrument of many that comprised the music ensembles. In its most common incarnation Taiko (Japanese drum) was typically heard at seasonal festivals and temples all throughout Japan. In the mid-20th century, Japanese taiko ensemble drumming, known in Japan as kumi-daiko, evolved. Since then, kumi-daiko has enjoyed tremendous popularity and in the U.S., it has become a celebrated symbol of heritage and culture for the Japanese American community.
Tsukasa Taiko is a program of Asian Improv aRts Midwest and is supported in part by the Japanese American Service Committee of Chicago and is supported in part by the Illinois Arts Council, the MacArthur Fund for Arts & Culture at The Richard H. Driehaus Foundation, the Alphawood Foundation, CDH. P.C, JCCC Foundation, Gaylord & Dorothy Donnelley Foundation and the National Endowment for the Arts, and the Joyce Foundation.