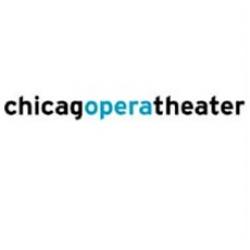 "Naysayers accuse opera of resuscitating a permanent past. Here is where you can see the present," proclaims Chicago Magazine. Under the leadership of Music Director Lidiya Yankovskaya and General Director Ashley Magnus, Chicago Opera Theater continues to prove itself as a place where you can see today's world reflected on the operatic stage.
The company has now released a digital-only album of Kamala Sankaram and Jerre Dye's Taking Up Serpents, a present-day opera set in the Deep South that has earned praise for its "powerhouse, richly theatrical, regionally tinged score…and colloquial libretto," a prime example of COT's "musical and thematic daring" (WTTW). Following the work's early success at Washington National Opera, COT and On Site Opera co-commissioned the newly expanded version featured on this album, which is now available on all major digital platforms.
"Taking Up Serpents represents exactly what American opera should be," said Lidiya Yankovskaya, who conducted COT's critically acclaimed streaming performances in February 2021, during which these audio tracks were captured. "To expand the canon with lasting impact, we must foster stories about life today, incorporating music that is both highly sophisticated and quintessentially American, and supporting riveting dramatic storytelling that can cross boundaries of time and culture."
 
The 75-minute opera is based on an original story by Chicago-based librettist Jerre Dye, who has drawn on his own upbringing to depict the life of a Pentecostal family in the American South. To delve into the psyche of Kayla, a charismatic preacher's daughter, Indian-American composer Kamala Sankaram has juxtaposed highly Romantic musical writing with unusual instrumentation – including electric guitar, whirly tubes, and waterphone – and Appalachian shape-note singing. In a rarity for contemporary opera, the Serpents score calls for large-scale dramatic voices, captivatingly portrayed by Alexandra Loutsion as Kayla, Leah Dexter as her mother Nelda, and Michael Mayes as her fire-and-brimstone father.
 
"My goal for the sound world of the opera has always been to try to capture the mystery of faith in musical form," said Sankaram. "To best capture that spirit – and the raw power that a live audience might experience – the opera was recorded in a single take."
"There is great opera being written in America today, but the lack of available recordings lessens the potential impact of new works," said Magnus. "COT wants to ensure that the new operas we put on our stage continue to have a long life after their premieres. Wide-reaching accessibility to the work is absolutely critical to that goal, and we are thrilled that it was possible to make our recording of Taking Up Serpents widely available."

Praise for Serpents
"Undeniably compelling… Sankaram's music is consistently well crafted, versatile and effective. An immaculate performance..." – Chicago Classical Review
 
"Distinctive and provocative... If you are interested in contemporary American opera and its complex relationship to the folk traditions of a specific geography, Taking Up Serpents is well worth a listen." – Chicago Tribune
 
"A tightly coiled piece…a one-act three-person character study. It pulls you in so much, you have to rewatch it." – Chicagoland Musical Theatre
 
"Riveting… This is beautiful, imaginative music paired with an unusual story and cast with committed, talented singers." – Hyde Park Herald
 
"Serpents is exactly the right kind of opera for our lives right now…a taut, engrossing tale [of] visceral, emotional depth." – Musical America
 
"A notable success…rather astonishingly crafted from a single performance captured live." – Opera News
 
"An emotionally brutal portrayal of battered American lives, of male-female power struggles, and of the destructive mix of faith and fury, Taking Up Serpents could not be more timely or provocative. Catch it if you possibly can." – WTTW
Cast & Creative Team
 
Composer: Kamala Sankaram
Librettist: Jerre Dye
Conductor: Lidiya Yankovskaya
Kayla: Alexandra Loutsion
Nelda: Leah Dexter
Daddy: Michael Mayes
Reba: Annie Rosen
Young Mother: Morgan Middleton
Save Mart Worker / Bus Driver: Justin Berkowitz
Save Mart Customer / Queer Kid: Rachel Blaustein
Banner image by Sean Su for Chicago Opera Theater
About Chicago Opera Theater
Chicago Opera Theater is a company laser-focused on living its values: expanding the tradition of opera as a living art form, producing high-quality works new to Chicago audiences, identifying top-tier casts and creative talent at the beginning of grand operatic careers, and following through on commitments to equity and access – behind the scenes, on the stage, and in the audience. Since its founding in 1973, COT has grown from a grassroots, community-based company to a national leader in an increasingly vibrant, diverse, and forward-looking art form. COT has staged over 150 operas, including 77 Chicago premieres and 44 operas by American composers. COT is led by Stefan Edlis and Gael Neeson General Director Ashley Magnus and Music Director Lidiya Yankovskaya, who is one of only two women to hold that title at a multimillion-dollar opera company in the United States. In addition to its mainstage season, COT is devoted to the development and production of new opera in the United States through its three-pronged Vanguard Initiative, launched in 2018. The Vanguard Initiative trains emerging opera composers, invests time and talent in new opera at various stages of the creative process, and opens up opportunities for Chicago audiences to become part of the development of new work, in dialogue with the creators themselves.