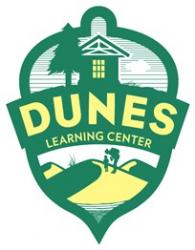 Porter County Community Foundation's support provided much-needed computer upgrades for the education team at Dunes Learning Center. Specifically, four refurbished iMac desktop computers plus two refurbished MacBook Air laptops replaced existing computers put in service as early as December 2010.
"Dunes Learning Center strives to develop the region's next generation of environmental leaders for long-term community success," Executive Director Geof Benson says. "During the school year, our education team delivers a continuum of environmental-STEM programs that connect classroom lessons with the outdoor world. What makes us unique is the fact that we customize program delivery to help teachers meet their individual classroom goals. This requires a great deal of collaboration between our staff and teachers. These new computers will significantly improve the efficiency of this process."
This funding wraps up a four-step technology upgrade on Dunes Learning Center's campus, which features 10 residential cabins plus a multi-purpose lodge inside Indiana Dunes National Park. 
Beginning in 2017, the National Park Service funded infrastructure improvements to begin upgrading internet service. Next, a First Source Foundation grant provided funds for new computers in the administrative offices. A resilience grant from ArcelorMittal extended the improved internet service, and a recent Porter County Community Foundation grant award provided the education team with new computers to take advantage of the faster service.
"It's clear that this capital investment will positively impact program delivery at Dunes Learning Center, with Porter County students reaping the benefits for years to come," Bill Higbie, PCCF President and CEO, says. 
###
With a mission to inspire lasting curiosity and stewardship with nature, Dunes Learning Center is the nonprofit education partner of Indiana Dunes National Park. Since 1998, more than 144,000 students from diverse communities and backgrounds have participated in environmental education programs that inform, inspire, and motivate action. This year, more than 14,000 students will have the opportunity to connect with nature, practice hands-on science, and take action as the stewards of tomorrow with Dunes Learning Center. To learn more, visit DunesLearningCenter.org or follow us on Facebook, Instagram and Twitter.
Indiana Dunes National Park stretches along 15 miles of southern Lake Michigan shoreline. World-class birding and over 1,100 native plant species make this 15,000 acre park one of the most biologically rich in the nation. Beyond the sandy beaches, you can explore rugged dunes, quiet forests, and tranquil wetlands along 50 miles of hiking trails. Plan your visit at www.NPS.gov/INDU.