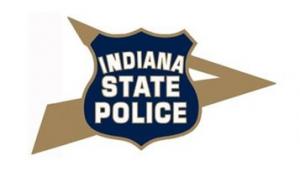 The pursuit continued south on I-65 where stop-sticks were successfully deployed.  After striking the stop-sticks, the vehicle's front tire deflated and separated from the rim, striking Trooper Hamed's car causing significant damage.  The driver eventually stopped the Impala on the right shoulder at the 242 mile-marker. 
The vehicle was occupied by 3 adults, all of which were taken into custody without further incident.  The driver, identified as Deandre Dean, 26, from Nashville, Tennessee, was found to have several active warrants.  A female passenger, Dominique L. Stone, 28, from Nashville, Tennessee, was also found to have active warrants.  Both individuals were transported to the Lake County Jail for booking.  The third passenger was later released from the scene without charges. 
Deandre Dean was wanted on a nationwide warrant for a parole violation for felony robbery out of Tennessee.  Dominique Stone was wanted through the Warren County Sheriff's Office (Ohio) for Larceny.  She is not facing any local charges.  Deandre Dean is also facing the following charges locally:
Resisting Law Enforcement with a Vehicle- Level 6 Felony
Resisting Law Enforcement- Class A Misdemeanor
Reckless Driving- Class B Misdemeanor
Operating a Vehicle Without a License- Class C Misdemeanor
All persons named in this release are presumed innocent until and unless proven guilty in court. All charges mentioned are merely accusations, actual charges will be determined by the Lake County Prosecutor's Office.