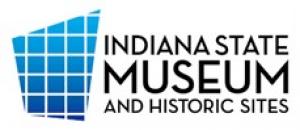 This exhibit showcases Pulitzer Prize-winning humorist and inventor Rube Goldberg's iconic contraptions and celebrates his imaginative techniques, humorous storytelling and inventive skills. Like Rube Goldberg, you can activate and create crazy chain-reaction contraptions that use everyday objects to complete simple tasks in the most overcomplicated, inefficient and hilarious ways possible!
WHAT YOU'LL DO
Move balls and ramps to trigger chain reaction machines
Pull ropes to start a series of musical chain reactions
Step into one of Rube's iconic wearables for a one-of-a-kind photo opp
Create a hilarious cartoon
And much more!
WHAT YOU'LL LEARN 
Gain insight into the legacy of Rube Goldberg
Discover and reimagine engineering principles
Explore 21st-century STEAM concepts
Build skills like cooperation, perseverance and patience
Find the fun and value in failing
Indiana State Museum, 650 W Washington St, Indianapolis, IN 46204 
Hours: 10:00 am to 5:00 pm EST daily, closed Mondays.  
Purchase tickets at https://secure.indianamuseum.org/WebStore/Shop/ViewItems.aspx?C=4&CG=2&utm_campaign=&utm_medium=email&utm_so
 We're excited for you to visit the Indiana State Museum! When you purchase admission online, you save $1 per ticket.
Ticket prices: Adult - $14.00 | Senior - $13.00 | Youth - $9.00
If you have trouble completing your purchase, call us at 317.232.1637 to speak to one of our ticketing agents.
Special thanks to our supporter
This exhibit was created by the Children's Museum of Pittsburgh in partnership with the heirs of Rube Goldberg.