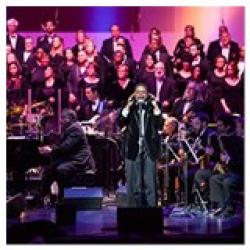 **** Highly Recommended **** For the first time, I celebrated Martin Luther King, Jr. weekend at the Auditorium Theatre seeing Too Hot to Handel: The Jazz-Gospel Messiah, an annual event that's been going on for 17 years!  It was absolutely amazing!  What a fantastic experience!  Too Hot to Handel delivered all the magnificence of Handel's Messiah – plus jazz and gospel rhythms!  4 BIG Spotlights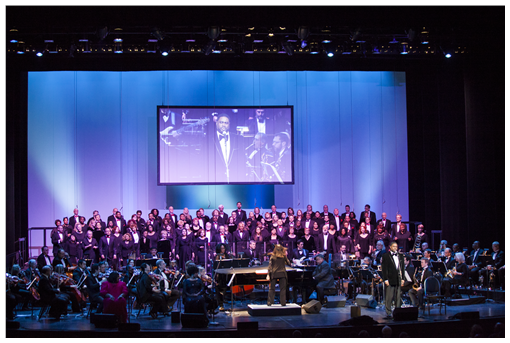 I've seen/heard Handel's Messiah more than once.  In fact, I got to sing parts of it with my college glee club.  I've read about Too Hot to Handel and always wanted to see it, but the dates never clicked with my schedule.  This year, I had an open weekend, so I requested tickets.   I'm so glad I did!   The sound was absolutely glorious: The Hallelujah Chorus was phenomenal!  I don't think I've ever heard better. 
The entire performance was projected on a screen suspended above the orchestra, which added so much to the experience.  The video work was superbly done, with unobtrusive camera work, close-ups on individual performers, smooth segues, as well as slow-moving pans of the orchestra and chorus.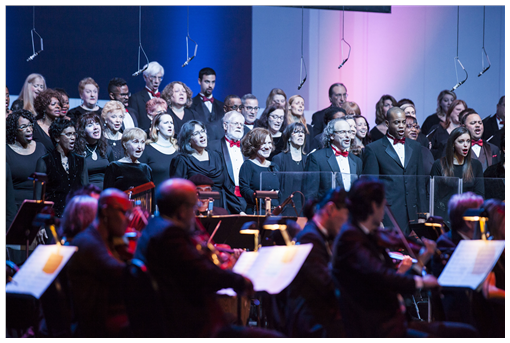 Suzanne Mallare Acton, Michigan Opera Theatre assistant music director, was in full charge of the stage as she conducted three soloists, Alfreda Burke (soprano), Karen-Marie Richardson (alto), and Rodrick Dixon (tenor), a chamber orchestra, a jazz band and a 100-person chorus.  The all-volunteer chorus is directed by Bill Fraher, former director of concert choirs at Chicago's Old St. Patrick's Church.
In addition to Handel's oratorio, the soloists also got to sing some scat.  The jazz band includes legendary Detroit pianist, Alvin Waddles; with Fred Hughes on the organ, Marion Hayden, string bass, James Simonson, electric bass, Alan Ayoub, electric guitar and David Taylor, drums.  Each member of the jazz band did a solo jazz riff.  Acton walked off stage for both the piano and drum solos.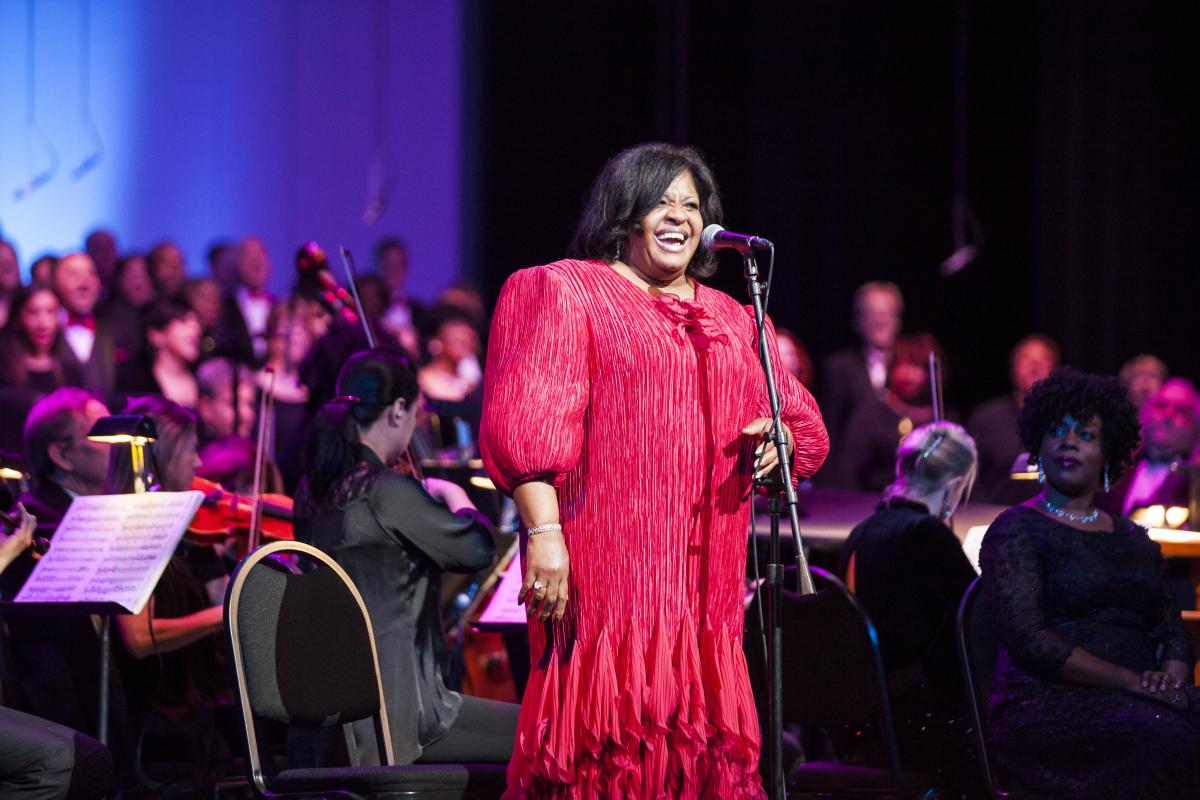 Alfreda Burke (soprano)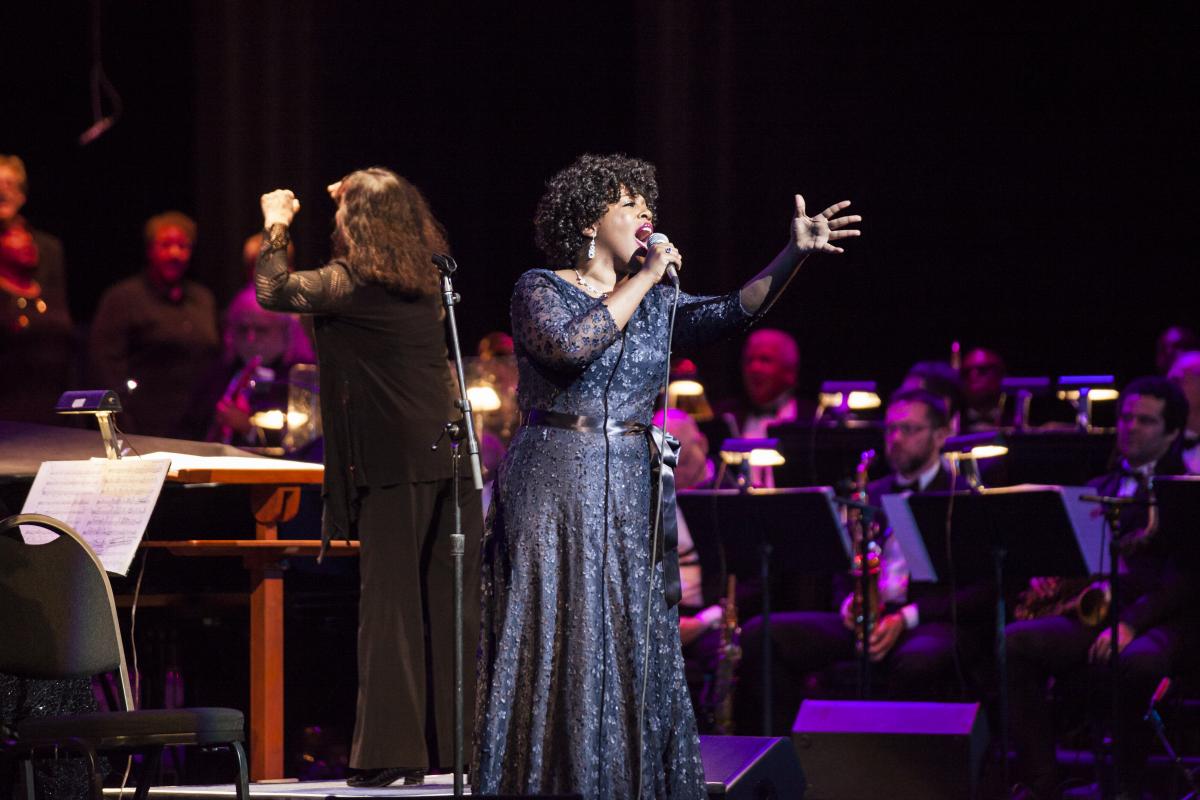 Karen-Marie Richardson (alto)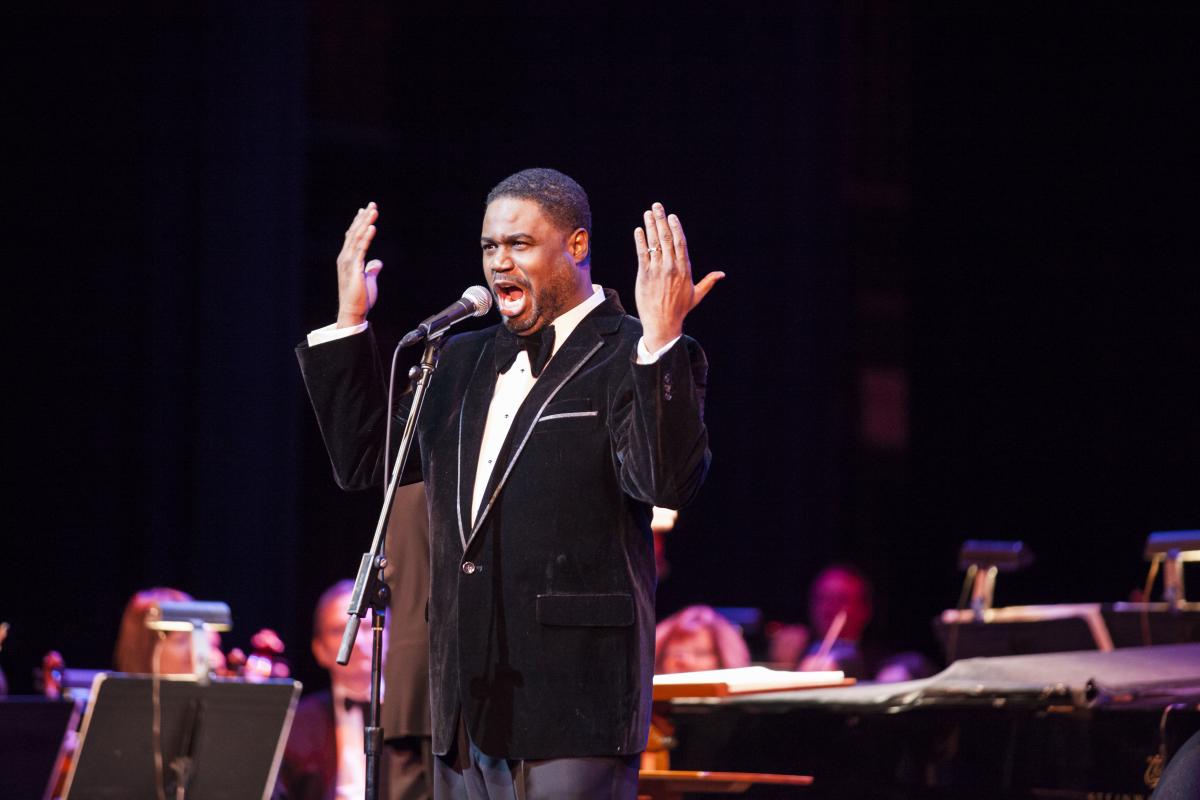 Rodrick Dixon (tenor)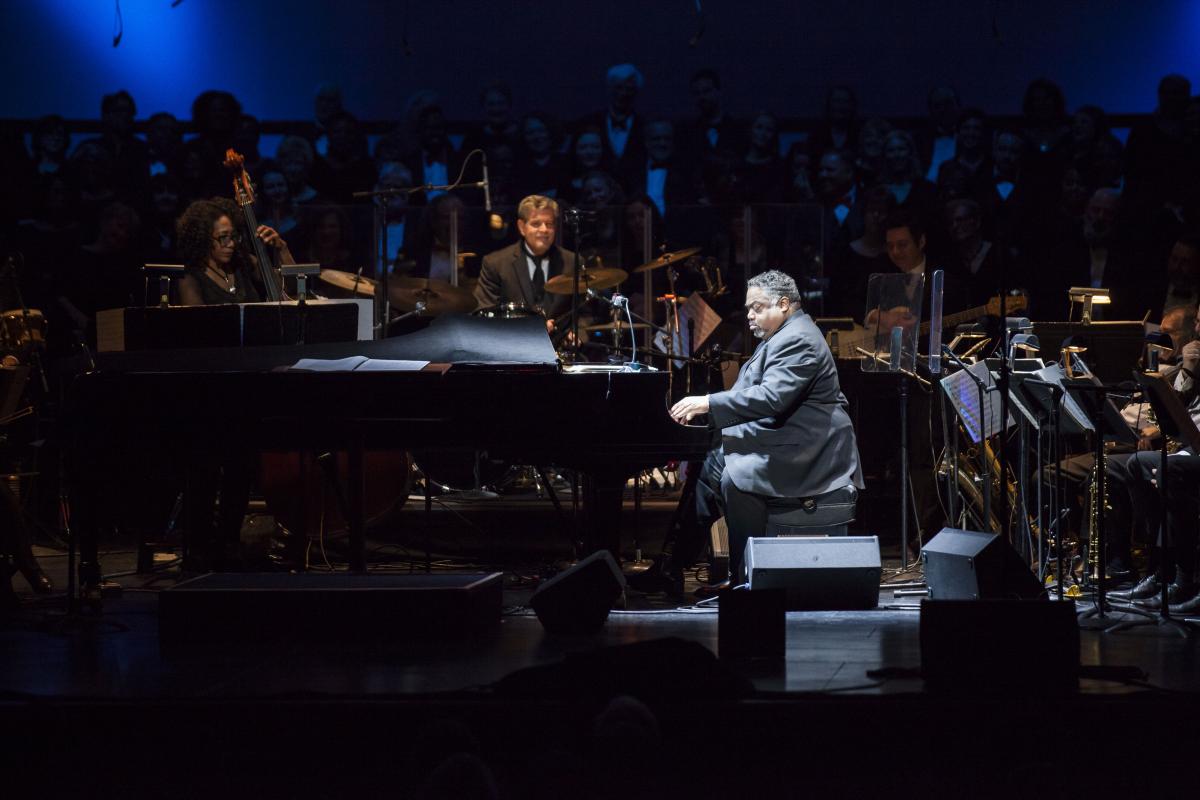 Legendary Detroit Pianist, Alvin Waddles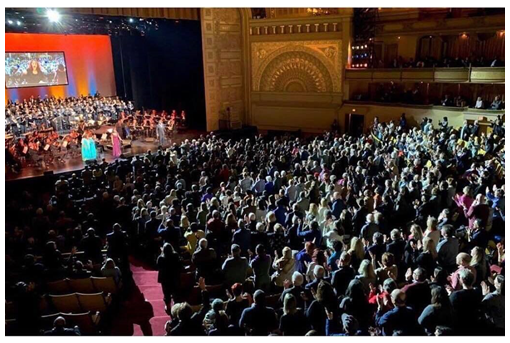 Dave Samber & Darrell Windle are the Presenting Sponsors for Too Hot to Handel.  I wouldn't ordinarily include that in a review except that during intermission, my friend Nancy and I talked with a lovely woman named Amy who told us that her uncle is one of the presenting sponsors.  She and her husband drove up from Springfield to see Too Hot to Handel for the eleventh time, bringing a group of friends with them!  She also said her uncle is the owner/chef of Polo Café in Bridgeport.  She added that his Sunday Brunch is to die for! 
Marin Alsop, Ravinia Festival's Chief Conductor, is responsible for the concept Too Hot to Handel.  Bob Christianson & Gary Anderson are the co-arrangers and orchestrators.
By the way, the one-hour student matinee performance of Too Hot to Handel: The Jazz-Gospel Messiah, was live-streamed to correctional facilities around the country.