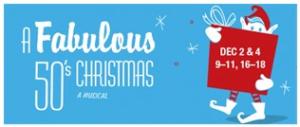 **** Highly Recommended **** One of my favorite things post-Thanksgiving treats is the Towle Theater's Fabulous 50's Christmas.  The show is modeled on the old Perry Como/Andy Williams Christmas specials our parents/grandparents watched in the 50s. 
A Fabulous 50's Christmas features a blend of traditional and contemporary (written before 1960) carols.  It's divided into sets of songs interspersed with clever re-creations of TV commercials from the '50s featuring products like Folger's Instant Coffee, Betty Crocker honey spice cake mix, and more.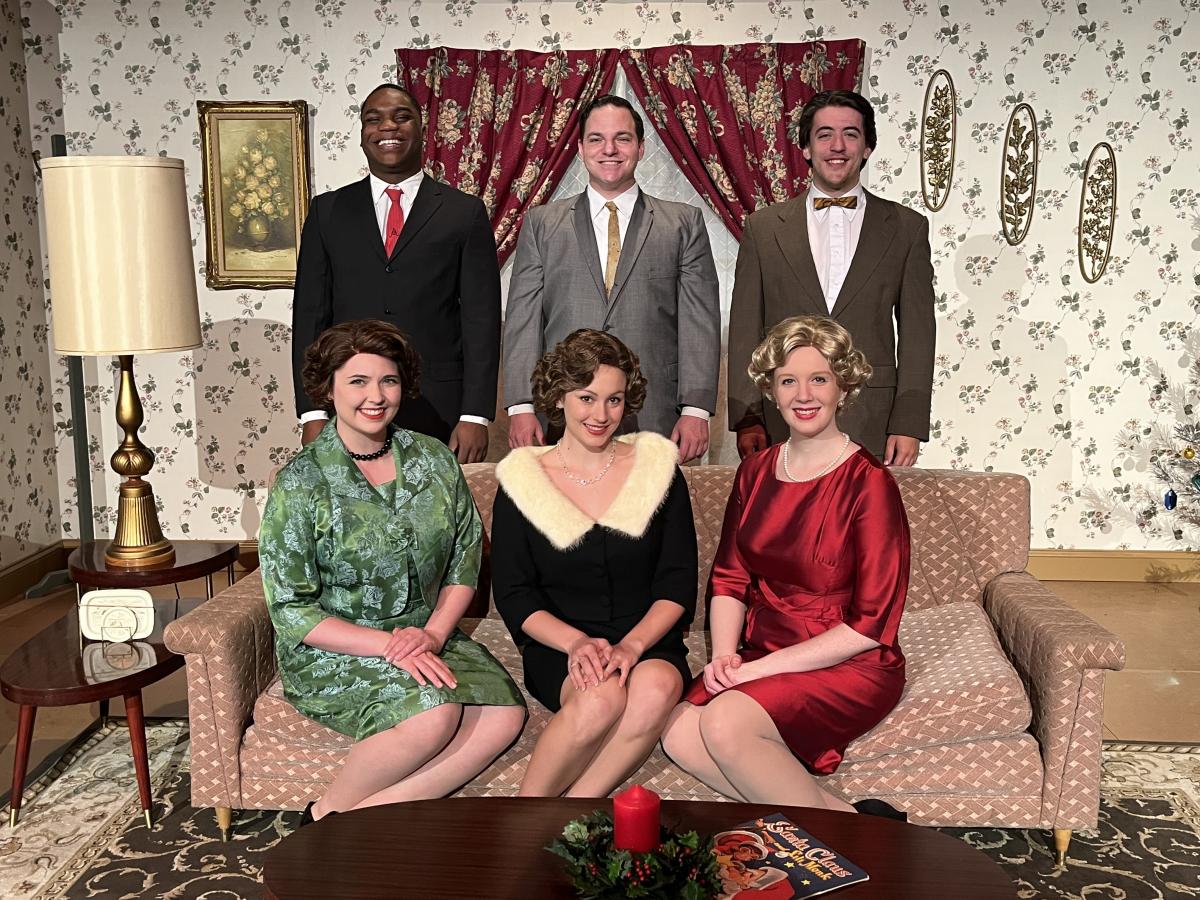 The 2022 Fab 50's cast includes the multi-talented Isabella Andrews, Mark Bartishell, Adonis Clayborne, Declan Durr, Emily Landreth and Hayley Rosenthal, each singing solo as well as an ensemble.  Melodious and vibrant piano accompaniment was provided by Towle Musical Director Elizabeth Tuazon.  You'll enjoy hearing Isabella on the flute and Declan on the saxophone. 
The show opened with the ensemble singing Old Fashioned Christmas followed by It's Beginning to Look a Lot like Christmas.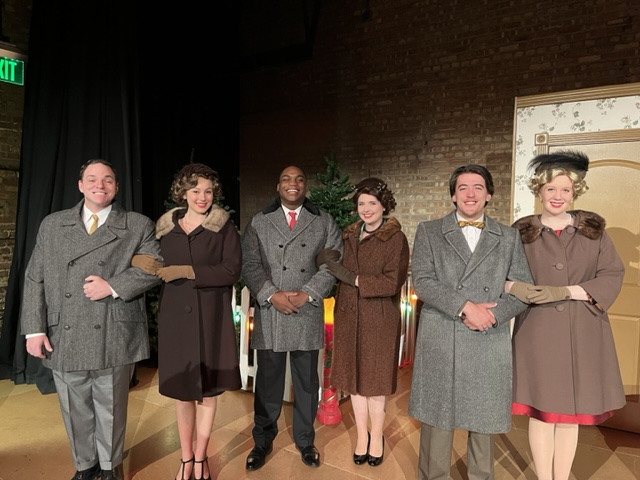 You'll hear traditional carols like O Holy Night and A Cradle in Bethlehem; and favorite oldies like, Let It Snow, Silver Bells, Sleigh Ride, The Christmas Song, White Christmas, Rockin' around the Christmas Tree, Blue Christmas and I'll Be Home for Christmas (with additional music & lyrics by Elizabeth Tuazon). 
Just for fun (lol), you'll hear Fun, Fun, Fun and Jing-A-Ling   A personal favorite this year – Christmas in Killarney.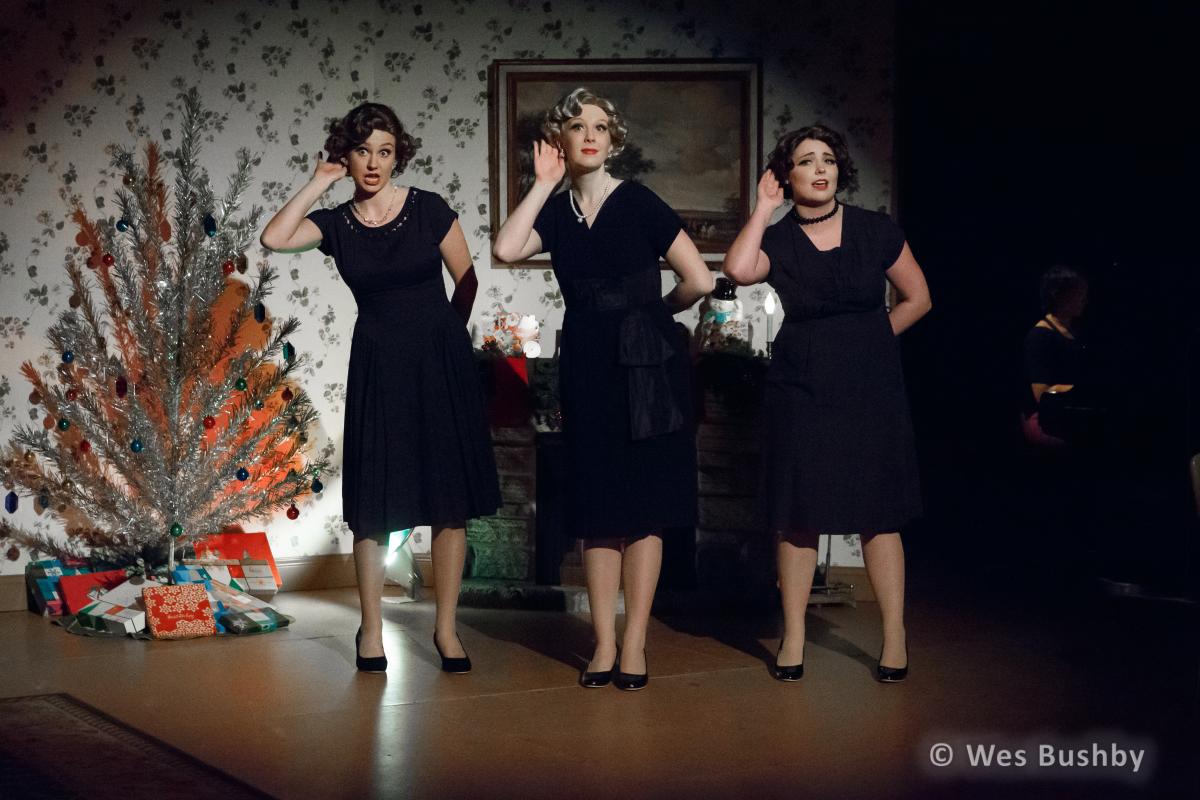 Standing behind an old-fashioned microphone, Hayley Rosenthal delivered a terrific big-band style rendition of The Man with the Bag, which included a tap dance duet with Declan Durr during the instrumental interlude.  Immediately after her solo, Rosenthal played a ukulele accompaniment for Mele Kalikimaka/Island Christmas (arranged by Elizabeth Tuazon). 
I really enjoyed Variations on Deck the Halls and God Rest Ye Merry Gentlemen. 
Every production of A Fabulous 50's Christmas includes Valerie Webdel's arrangement of Little Drummer Boy/Do You Hear What I Hear? done specifically for the Towle (the only song that's been in every production).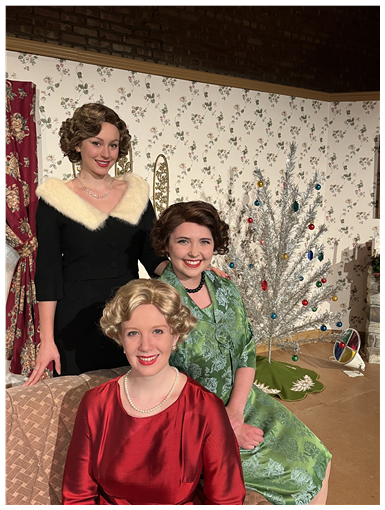 Kudos to Set Designer Kevin Bellamy on the 50's living room, complete with fireplace and aluminum Christmas tree.  There's even a tiny kitchen with a poinsettia-covered tablecloth.  Off to one side, there's a snowy outdoor scene – a white picket fence draped with greens and bright colored lights surrounding snow covered evergreen trees.  
By the way, I was thrilled to see the perfect Christmas boxes from E.C. Minas, Carson's and Marshall Field's that I found in my mom's closet and donated to the Towle were under the aluminum tree. 
Next up: The Towle Theater 2022 Season Preview, January 7th & 8th
The Towle Theater is located at 5205 Hohman Ave., Hammond.  Parking is free and abundant.  FYI (219) 937-8780 or www.towletheater.org.