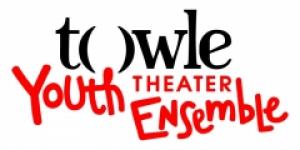 Auditions are open to anyone and everyone ages 12-18 from Indiana or Illinois, public, private or home schooled. All are welcomed. Please register for an audition on your preferred date. It is not necessary to attend multiple audition days, but it can be advantageous. If you interested in auditioning or have any questions, please email jcasey@towletheater.org or call the theater at 219-937-8780.
Auditions will take place at the Towle Theater; 5205 Hohman Avenue, Hammond IN.  Please arrive 15 minutes before start time, to fill out paperwork including a conflict calendar. Bring information about all potential conflicts from the audition date to the closing performance. While we are willing to work around conflicts, we can only do so to a certain extent and if we know in advance. 
Please prepare 32 bars from a Contemporary Broadway Show.  You may be asked to sing and read from the show.  Have sheet music with your measures marked in a binder for the accompanist. Song should be memorized and performed, not just sung – we need singers who can act, not just good voices.  Proper audition attire should be worn. 
Those auditioning will be doing so for membership/participation in Towle Youth Theater Ensemble (TYTE), not necessarily a role in The 25th Annual Putnam County Spelling Bee. From all the talent selected to be in TYTE we will cast the show, assign technical, administrative, marketing duties, etc. as appropriate. The overall goal is to build a team of theatre artists and leaders, not just "stars".
If you don't consider yourself an actor/singer - set up an appointment time for an interview anyway, it's a great way to get involved.  We believe our Ensemble structure will bring more value to the participants as well as their creative process and final production quality.
Since 2010, the Towle Youth Theater Ensemble, or TYTE, has been wowing NWI audiences with productions such as the Northwest Indiana Premiere of Jason Robert Brown's 13, Anne of Green Gables, Heathers, Carrie the Musical, Chicago and the World Premiere of Mental by Towle Youth Theater Ensemble Member, Isabel Zuniga.
The Towle Theater is located in beautiful downtown Hammond at 5205 Hohman Avenue.  Parking is available just off Fayette Street only steps away from our alley entrance at the back of the theater.  For more information, please call 219-937-8780 or visit www.towletheater.org.