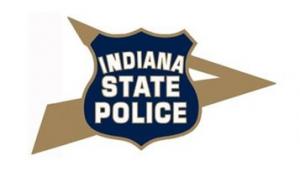 The vehicle, a black 2008 Chevrolet Impala, was parked on the right shoulder and occupied by an adult female and minor child.  Upon his initial approach of the vehicle, he observed the female slumped over the wheel.  The child was sleeping in a car seat in the back seat.  He attempted to wake the driver and when she didn't respond, he opened the door to check on her well-being.  Upon doing so, he observed that the female was beginning to wake up.  As she began to move, a small baggie fell onto the ground.  She noticed that the article had fallen and attempted to hide another container that also contained several small baggies of a white substance.  Trooper Griffin then had the female, later identified as Megan D. Purkhiser, 29, from Gary, IN, exit the vehicle.  Further investigation lead Trooper Griffin to take Ms. Purkhiser into custody. 
Ms. Purkhiser was checked by Gary EMS and then transported to the Lake County Jail.  The vehicle and minor child were released to a family member.
Ms. Purkhiser is preliminarily charged with the following:   
Dealing Cocaine – Level 3 Felony
Possession of Cocaine – Level 4 Felony
Neglect of a dependent – Level 6 Felony
Possession of Paraphernalia Class C-Misdemeanor
Assisting at the scene were Troopers Barlow, Runyon and Potesta.
All persons named in this release are presumed innocent until and unless proven guilty in court. All charges mentioned are merely accusations, actual charges will be determined by the Lake County Prosecutor's Office.