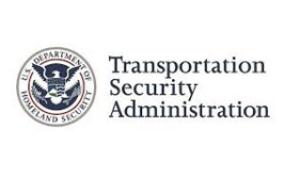 The Transportation Security Administration (TSA) launched a virtual tour of its physical Mission Hall, a collection of historical archives and artifacts, located at its new headquarters in Springfield, Va. TSA's Mission Hall documents the establishment, evolution, technology and timeline of events critical to the history of TSA.
This tour provides a virtual experience of TSA's first permanent exhibition: Remembering the Past, Informing the Future. The archives and artifacts are solemn reminders of TSA's innovation against evolving threats, and why TSA continues to honor its mission of securing our nation's transportation systems. The exhibit is unique in federal government as it captures the lifecycle and milestones of the agency over the last 21 years.
"It is an honor to open this virtual exhibit of TSA's Mission Hall to the public after celebrating the agency's 21st anniversary on November 19," said TSA Administrator David Pekoske. "TSA's Mission Hall stands as a tribute to those, past and present, who have worked for and with TSA to enhance security and improve the passenger experience. The exhibit showcases major milestones and agency artifacts to illustrate the nation's resilience and agility in establishing TSA in a mere 69 days, following the tragic events of September 11, 2001."
Although physically located on the second floor of TSA's headquarters, the exhibit may be explored virtually by online visitors. Using 360-degree, high-resolution imagery and detailed narratives, virtual visitors can move through the exhibit and explore the displays close up. Navigation tiles across the bottom and icons throughout the digital exhibit allow visitors to zoom in and out; interact with a variety of media, information, and timelines and even snap pictures of their favorite artifacts and displays to save to their own collection.
The virtual tour may be accessed by visiting www.TSA.gov/history, and includes a Mission Hall Exhibit Catalog, along with curated documents that provide greater detail about various aspects of TSA's historical archive on which visitors may click to view, including: 1979 - 1994: The Threat; September 11, 2001: Moment of Reflection Niche; 2001- 2006: The Inception; 2006-Present: The Evolution; The Uniform Showcase; The Technology and Badges.
Transportation Security Administration was created to strengthen the security of the nation's transportation systems and ensure the freedom of movement for people and commerce. TSA uses a risk-based strategy and works closely with transportation, law enforcement and intelligence communities to set the standard for excellence in transportation security.
For more information about TSA, please visit our website at tsa.gov.