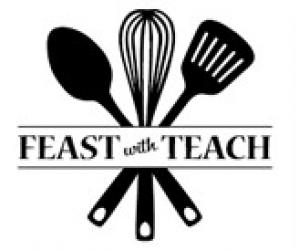 TEACH, a local non-profit dedicated to promoting systemic change to reduce inequities and injustices confronting immigrants of all nations and helping them achieve their American dream, is thrilled to announce their upcoming Feast with TEACH, an annual benefit hosted virtually for the first time this year, on Thursday, May 20 beginning at 6 pm.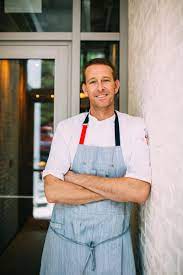 In celebration of United Nations Cultural Diversity Day also that week, TEACH will team up with renowned Chef CJ Jacobson, champion of Top Chef 2014 and Chef/Partner at local hotspots Aba and Ema, who will take attendees through an exclusive three-course cooking demonstration.
Guests will also learn more about TEACH's mission, and have the opportunity to donate to the cause throughout the evening. TEACH will also present the 2021 Cultural Unity Award to Maribel Molina Cortes, a Latina immigrant turned businesswoman, with an inspirational story to share. Event tickets, now available, will include a curated meal box with pre-prepared ingredients to be used during the evening.
"Cooking is the most simple, yet profound way we can cross language and cultural barriers and share our experiences, and aspirations with others," stated Executive Director Constantine Bitsas. "Even though we can not physically celebrate together this year, we are looking forward to seeing everyone's faces virtually as we enjoy an evening of great food to support a great cause." 
During the evening, attendees of the virtual benefit will be taken on a step-by-step culinary journey with Chef CJ to recreate a selection of delicious menu items, all in the comfort of their own home. Chef CJ will walk the audience through a special curated menu, which begins with fresh Hummus & Spreads, served with house bread and crudité and a Spicy Avocado & Sweet Pea, with green chili, radish and mint. Attendees will then move into the main entrée, a delicious Eggplant Wrapped Chicken, paired with tomatoes, dates, cinnamon, and graviera; or Eggplant Wrapped Cauliflower & Mushrooms, as a vegetarian option. Patrons will end on a sweet note with a Crème Brulee Pie. 
Maribel Molina Cortes will be the honoree of the evening, receiving the 2021 Cultural Unity Award. Cortes is an immigrant from Mexico who moved to America and struggled to support herself and her daughter. With her determination and tenacity, she became a successful entreprenuer and owner of Totopos, a successful restaurant, in the suburb of Naperville.  Cortes' restaurant operates on a philosophy where people eat now and pay later if they are short on cash. Cortes' incredible story and how she rose from homelessness to successful business woman showcases the mission of TEACH, and how their services can help our immigrant neighbors achieve their dreams, whatever they may be, and become productive and active members of the community.
Tickets with Meal boxes are now available to pre-purchase ahead of the event. Dinner for two is $150, dinner for four is $300 and dinner for six is $450. To pre-purchase your tickets with meal kits, sponsorship information, or make a donation, please click here, Facebook, on LinkedIn or on their website www.teachempowers.org.  
ABOUT TUTORING ENGLISH TO ADVANCE CHANGE (TEACH) 
Tutoring English to Advance Change (TEACH), founded in 1993 by the Congregation of St. Joseph, works toward systemic change in society by empowering English language learners to build their strengths and effective use of their voice. Through a unique integration of practical, one-on-one English literacy education and mentoring, TEACH works to ensure the inclusion of those excluded, under-represented or undervalued. To learn more about their services, or to inquire about volunteer opportunities, please visit www.teachempowers.org.