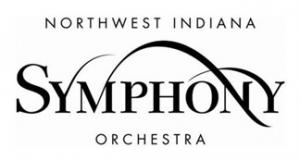 These tough decisions are guided by government mandates and the utmost concern for the health and safety for you our patrons, musicians and staff. With that in mind, here are our most recent updates:
"West Side Story in Concert," currently rescheduled for June 25 & 26, will be moved to next season in compliance with Governor Holcomb's restrictions on the number of people allowed to gather in one place through July 4. New dates will be announced as soon as they can be determined.
 
We have yet to determine a date for rescheduling the "Carmina Burana & Firebird" concert, originally scheduled for April 3, 2020, and will keep you posted on that.
 
The Women's Association of the Northwest Indiana Symphony Society (WANISS) has rescheduled their annual May Wine event with a new format on June 24, 2020.  We will all stay at home for this virtual fundraiser and have a glass of wine!  More details will follow.
 
The May Youth Orchestra concert has been canceled, and upcoming auditions for the Young People's Competition will be held online.
 
New season dates will be announced when they are scheduled. 
Ticket holders can request a voucher for an equal ticket value for a 20/21 concert, roll over their purchased tickets to the rescheduled date or make a fully tax deductible donation. During this very difficult time, donations are especially helpful for sustaining the Symphony.
Feel free to leave a message with our box office if you have any questions or concerns or if you would prefer a refund.  You can reach us at 219/836.0525 ext. 200.  You also can follow current updates to the Symphony schedule on our website at www.nisorchestra.org.
Staff continues to work from home, and Maestro Kirk is busy working and sheltering in Crowsnest Pass, his hometown in Canada. 
We all talk every week on ZOOM and look forward to the next time we can gather together.
Thank you, and take care,
John Cain
Executive Director