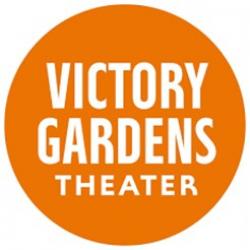 Topics cover virtual auditions, creating a home-recording studio, and how to handle income and taxes during this time. All seminars are held live via Zoom with a recorded version made available to those unable to attend. All seminars are on Saturdays from 2:00-3:30 p.m., beginning May 30, 2020. For more information or to RSVP, visit https://victorygardens.org/event/spring-virtual-seminar-series/.
"During this pandemic, artists have been forced to pivot to a digital workspace and have more questions than ever about how they can make the best decisions and set themselves up for success," notes Executive Artistic Director Erica Daniels. "The Victory Gardens Conservatory wanted to address these pressing questions and give artists access to the top professionals working in these arenas. We're thrilled these practitioners have joined with VG to be of service to our community."
Seminar Lineup
Seminar 1: Tax Workshop for Performing Artists
Saturday, May 30, 2:00-3:30 p.m.
Instructor: David Turrentine, Enrolled Agent and Chicago Actor
This workshop is designed to teach artists how to keep track of income and expenses and save money on their taxes. The workshop will include the following:
An in-depth discussion of tax-deductible expenses for artists.
An examination of wage vs. independent contractor income and expenses (W-2s and 1099s).
Basic bookkeeping techniques and tips on how to run a "one-person business."
An overview of the "Qualified Performing Artist" area of the tax code with its special rules for lower-income performing artists.
Valuable hints on how to deal with "self-employment" income.
A demonstration of how to include arts related business expenses on your tax return to significantly reduce your taxes.
A discussion on the advantages and disadvantages of various types of business entities such as LLCs and corporations.
An overview of the tax law changes for 2018 as they specifically relate to artists.
Seminar 2: How to Audition Via Zoom
Saturday, June 6, 2:00-3:30 p.m.
Instructors: Bob Mason, Chicago Shakespeare Theater Artistic Associate/Casting Director; JC Clementz, Steppenwolf Theatre Casting Director and Artistic Producer; Lauren Port, Goodman Theatre Casting Director; Kanomé Jones, Victory Gardens Theater Casting Director
Learn how to set yourself up for a successful Zoom audition, from creating your audition space to adjusting your performance for maximum digital impact.
Seminar 3: DIY Home Recording Studio
Saturday, June 13, 2:00-3:30 p.m.
Instructor: Dave Kresl, Recording Engineer
Dave Kresl has worked as a recording engineer in the Chicago advertising community for over twenty years. Through the recording and mixing of thousands of spots for television radio and internet, he can help you with the process of preparing great sounding auditions.
About Victory Gardens Theater
Under the leadership of outgoing Artistic Director Chay Yew, Executive Artistic Director Erica Daniels and Director of Education and Human Resources Roxanna Conner, Victory Gardens is dedicated to artistic excellence while creating a vital, contemporary American Theater that is accessible and relevant to all people through productions of challenging new plays and musicals. Victory Gardens Theater is committed to the development, production and support of new plays that has been the mission of the theater since its founding, set forth by Dennis Začek, Marcelle McVay, and the original founders of Victory Gardens Theater.
Victory Gardens Theater is a leader in developing and producing new theater work and cultivating an inclusive Chicago theater community. Victory Gardens' core strengths are nurturing and producing dynamic and inspiring new plays, reflecting the diversity of our city's and nation's culture through engaging diverse communities, and in partnership with Chicago Public Schools, bringing art and culture to our city's active student population.
Since its founding in 1974, the company has produced more world premieres than any other Chicago theater, a commitment recognized nationally when Victory Gardens received the 2001 Tony Award for Outstanding Regional Theatre. Located in the Lincoln Park neighborhood, Victory Gardens Biograph Theater includes the Začek-McVay Theater, a state-of-the-art 259-seat mainstage and the 109-seat studio theater on the second floor, named the Richard Christiansen Theater.
Victory Gardens Ensemble Playwrights include Luis Alfaro, Philip Dawkins, Marcus Gardley, Ike Holter, Samuel D. Hunter, Naomi Iizuka, Tanya Saracho and Laura Schellhardt. Each playwright has a seven-year residency at Victory Gardens Theater.
Victory Gardens Theater receives major funding from Doris Duke Charitable Foundation, Joyce Foundation, John D. and Catherine T. MacArthur Foundation, Andrew W. Mellon Foundation, The REAM Foundation, Shubert Foundation, Venturous Theater Fund of the Tides Foundation, Wallace Foundation.
Additional major funding comes from Crown Family Philanthropies, Lloyd A. Fry Foundation, the Illinois Arts Council Agency, and Polk Bros. Foundation.
 
Major funders also include: Allstate, Alphawood Foundation, Paul M. Angell Family Foundation, City of Chicago Department of Cultural Affairs and Special Events (with Year of Chicago Theatre funding from BMO Harris Bank and the Robert R. McCormick Foundation),  Edgerton Foundation, Exelon, The Harvey L. Miller Supporting Foundation, David Rockefeller Fund, The Harold and Mimi Steinberg Charitable Trust, and Time Warner Foundation, Inc.
 
Additional funding this season is from Robert and Isabelle Bass Foundation Inc., Charles H. and Bertha L. Boothroyd Foundation, Capital Group Private Client Services, Elizabeth F. Cheney Foundation, ComEd, Conagra Brands Foundation, Nathan Cummings Foundation, Golden Country Oriental Foods, Goldman Sachs, John R. Halligan Foundation, Illinois Humanities Council (with support from the MacArthur Foundation's Safety + Justice Challenge), ITW, MAP Fund, Mayer Brown LLP, The Robert R. McCormick Foundation, McKinsey Company, The McVay Foundation, Metropolitan Capital Bank and Trust, National Endowment for the Arts, Negaunee Foundation, Roberta Olshansky Charitable Fund, Origin Ventures, Pauls Foundation, PNC Financial Services Group, The Poetry Foundation, Prince Charitable Trusts, Charles and M.R. Shapiro Foundation, and Wrightwood Neighbors Foundation.
 
In-kind support is provided by: Italian Village Restaurants, Southwest Airlines, Suite Home Chicago, and Whole Foods Market.
Capital improvement support from the Performing Arts Venue Fund at the League of Chicago Theaters, with funding from the John D. and Catherine T. MacArthur Foundation; and Capacity Building support by Compass-Chicago.
For more information about Victory Gardens, visit www.victorygardens.org . Follow us on Facebook at Facebook.com/victorygardens, Twitter @VictoryGardens and Instagram @victorygardenstheater.