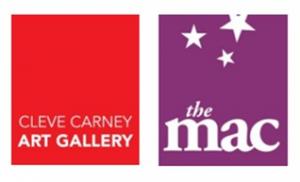 The McAninch Arts Center (MAC), in association with the Cleve Carney Museum of Art (CCMA), will host a series of 2021 virtual events celebrating iconic Mexican artist Frida Kahlo. These events, taking place February to May of 2021, will offer multiple chances to explore the artist's influences and legacy ahead of the landmark "Frida Kahlo: Timeless" exhibition opening June 5, 2021. Presenting dynamic discussions from experts on the many facets of Frida Kahlo's work and life, the full line-up of events includes:
Cesáreo Moreno, "Folk Art to Fine Art, Mercados a Museos"
7 p.m., Friday, Feb. 5
Tickets: Free
Cesáreo Moreno, Chief Curator at the National Museum of Mexican Art in Chicago, presents a talk about 20th Century Mexican art and its development from local markets to museums around the world. The presentation will reveal artistic movements that emerged from the Mexican Revolution, along with the role of nationalism and the visual arts. He will explore the didactic murals, prints and the iconography that ultimately inspired the 1960s Chicano murals in the U.S. and led to public art on the streets of the Pilsen neighborhood.
Julie Rodrigues Widholm, "Contemporary Art after Frida Kahlo"
3 p.m., Sunday, Feb. 21
Tickets: Free
Julie Rodrigues Widholm, former DePaul Art Museum Director and current Director of the UC Berkeley Art Museum & Pacific Film Archive, gives presentation on Kahlo's lasting influences in the art historical canon and explore how this legacy can be seen even through the work of contemporary artists today.
David Ouellette, "Animals not only companions but markers of identity of the artist"
7 p.m., Thursday, March 4
Tickets: Free
College of DuPage (COD) Art History Professor David Ouellette explores the dominating theme of animals in Kahlo's work. Kahlo was known for her love of animals, giving a home to many at the Casa Azul, and they also took on symbolic meaning in her paintings.
Adriana Zavala, "Frida Kahlo's Creativity: Staging Art, Staging Life"
3 p.m., Sunday, March 7
Tickets: $10
Adriana Zavala, curator of "Frida Kahlo: Art Garden Life," the 2015 exhibition at the New York Botanical Garden, discusses Kahlo's keen appreciation for the beauty and variety of the natural world, as evidenced by her home and garden as well as the complex use of plant imagery in her artwork.
John Paris, "Frida Kahlo and the Mexican Revolution"
7 p.m., Thursday, April 21
Tickets: Free
John Paris, COD Professor of History and Latin American Studies, covers the social and political consequences of the Mexican Revolution, how it sparked the Constitution of 1917, and its impact on members of Mexico's art community, including Diego Rivera and Frida Kahlo.
Celia Stahr, "Frida Kahlo, America, and the Impact of Place"
3 p.m., Sunday, April 25
Tickets: $10
In this lecture by author of "Frida in America: The Creative Awakening of a Great Artist," Celia Stahr details Kahlo's early days in San Francisco, New York and Detroit in the 1930s during the early days of her marriage with Diego Rivera. This period saw major steps towards Kahlo's creative awakening, which Stahr will explore in this fascinating lecture.
Karen Cordero, "Frida Kahlo: A Politics of Subjectivity and Self-Representation"
3 p.m., Sunday, May 23
Tickets: $10
Frida Kahlo's work, little known and appreciated during her lifetime, acquired importance and preeminence in the light of second-wave feminism, precisely because of its distinctive qualities that relate it to the feminist motto "The personal is political" that underlies the social, theoretical and cultural contributions of that movement. This talk will examine and contextualize specific works by Kahlo in order to illuminate the relevance of her work to contemporary issues of subjectivity, performativity and self-representation, suggesting a reading of the Frida Kahlo: Timeless exhibition through this lens.
Additional information, including more details and links to register for events, can be found at theccma.org/frida-events and www.AtTheMAC.org. 
About "Frida Kahlo: Timeless"
The exhibition, on view June 5 to Sept. 6, 2021, will be the largest Frida Kahlo exhibition in the Chicago area in more than 40 years, and is hosted by the Cleve Carney Museum of Art (CCMA) and the McAninch Arts Center (MAC) at the College of DuPage (COD). It will feature a 26-piece collection on loan from the Museo Dolores Olmedo as well as a multimedia timeline, 100+ photographic images from the artist's life, a family-friendly children's area and a Frida Kahlo inspired garden designed by Ball Horticultural Company, enabling museum-goers of all ages to grasp an understanding of Kahlo's life and work through a variety of contexts. The exhibition and related programming are organized by "Frida Kahlo: Timeless" Executive Director Diana Martinez (Director of the McAninch Arts Center) in collaboration with Justin Witte, "Frida Kahlo: Timeless" Curator (CCMA Curator). For more information, visit www.frida2021.org and on social media @CleveCarneyMuseumofArt.  
The exhibition is presented by Bank of America and made possible through support from the College of DuPage Foundation, Milly and Alan Peterson, Ball Horticultural Company, Nicor Gas, Wight & Company, AeroMexico, the National Endowment for the Arts and the DuPage Foundation.
About the Cleve Carney Museum of Art
The late Cleve Carney provided a significant legacy gift to establish the Cleve Carney Art Gallery at College of DuPage. The gallery opened in February 2014 with its inaugural exhibition "Selections from Cleve Carney's Art Collection." In fall 2020, the  gallery was expanded to a 2,500 square-foot museum. The Cleve Carney Museum of Art is scheduled to open in the summer 2021 with the highly anticipated "Frida Kahlo: Timeless." Exhibition. The museum will maintain the standards set by the American Alliance of Museums. More information can be found at www.TheCCMA.org and on social media @CleveCarneyMuseumofArt. 
About the MAC
The McAninch Arts Center at College of DuPage is located at 425 Fawell Blvd., 25 miles west of Chicago near I-88 and I-355. It houses three indoor performance spaces (the 780-seat proscenium Belushi Performance Hall; the 236-seat soft-thrust Playhouse Theatre; and the versatile black box Studio Theatre), the outdoor Lakeside Pavilion, plus the Cleve Carney Museum of Art and classrooms for the college's academic programming. The MAC has presented theater, music, dance and visual art to more than 1.5 million people since its opening in 1986 and typically welcomes more than 100,000 patrons from the greater Chicago area to more than 230 performances each season.
The mission of the MAC is to foster enlightened educational and performance opportunities, which encourage artistic expression, establish a lasting relationship between people and art, and enrich the cultural vitality of the community. Visit www.AtTheMAC.org or www.facebook.com/AtTheMAC for more information.