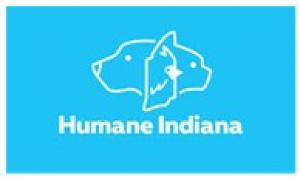 Shelter Grand Reopening Celebration
Thursday, April 29, 2021 11:00 AM 
Friday, May 28, 2021 4:00 PM
Humane Indiana Shelter421 45th Street Munster, IN, 46321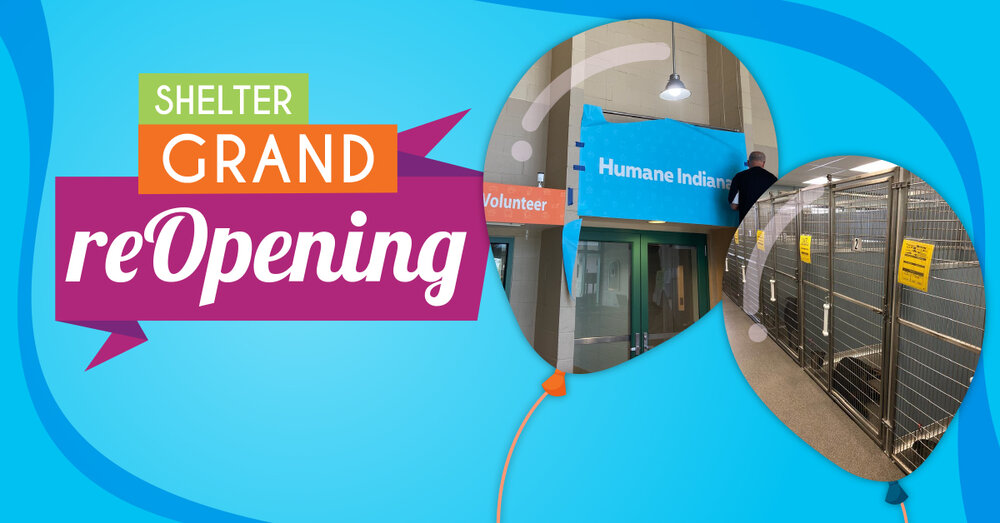 Did you know? Last year, just before the year 2020 came and went, we did a HUGE renovation to the Humane Indiana Shelter and Adoption Center. Now that we can welcome you back in person, we want you to see the newly renovated dog kennels, cat showcase, and so much more!
We're so excited to show you the upgrades we've made to help the shelter dogs be more be comfortable and less stressed while they are here. Come see the new and bigger kennels that exceed national standards. These kennels give the dogs clean, designated spaces for sleeping, playing, and eating and allow our staff and volunteers to comfortably provide food and enrichment activities, beyond the time the pups spend exercising outside. We've also added new acoustic ceiling tiles, reducing the sound and echoes made when dogs bark.
For the cats is a new Community Cat Colony room for like-minded cats to play and socialize, along with an expanded cat showcase that gives the felines more space to curl up in their beds, enjoy a nutritious meal, and for them to work on being purr-fect.
On top of all of that, we've added bright, updated signage, a brand-new paint job, and epoxy floors that are easier to clean and maintain for many years to come. All upgrades meet or exceed the Association of Shelter Veterinarian's Guidelines for improving community animal health and well-being.
We are grateful for the generous support of our amazing donors and volunteers for the time and effort they put into this project. This major remodel is only possible because of their commitment to Humane Indiana's mission.
We invite you over all month long to celebrate and to visit the great shelter pets who are in need of their forever homes. We've made the adoption experience more shelter pet-friendly, so it's easier than ever to meet and greet your forever friend. Keeping in mind your health and safety and the current limits placed on capacities, we ask you to please review the shelter process during this time.