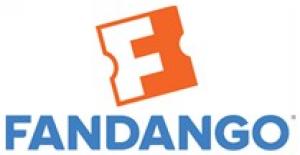 At Fandango, it's our mission to help you go back to the movies with confidence and peace of mind. We're excited to report that some theaters are starting to reopen their doors, with more planning to do so in the coming weeks. As they do, we plan to provide the best, most up-to-date resources and information available to help you with your moviegoing decisions and plans.
Here's just some of what we are doing to help you enjoy a comfortable return to the movies, when the time is right:
Open Theaters Near You: As movie theaters reopen, we'll send you communications and post information on our site and apps about which cinemas are open in your area.
Theater Health and Safety Protocols: We'll connect you to information that theaters have shared with us about what they plan to do to help keep you safe, while you're at the movies -- including social distance seating plans, enhanced cleaning measures, facial covering policies, special concession services and more. Each theater may have different policies, so it's important to know what to expect before you go. Click here to find safety procedures announced by your theater.
What's Playing: When new movies, event screenings and showtimes are announced, we'll help to make sure you're first to know. You can also sign up for movie specific FanAlert email notifications, so you'll know when tickets go on sale at a theater near you. Click here to see what's playing.
Extending VIP+ Rewards: We want the rewards you have earned to be available when you need them. For our VIP+ customers, we are continuing to extend your expiring rewards an additional 60 days. We know that theaters are reopening at different times, so we'll continue to evaluate this policy moving forward. Click here to learn more about VIP+ rewards.
Refunds and Exchanges: We understand that plans can change, especially in today's landscape. We are happy to offer you the ability to refund and exchange your tickets up to the posted showtime. Also, Fandango customers now have the added convenience of self-processing refunds as a guest user – no account required. Click here for more details.
We all can't wait to go back to the movies! As you consider returning safely to your favorite movie theaters, we hope you think of Fandango. We'll be doing our best to provide you with helpful information and resources so you can make decisions that are right for you and your loved ones.
We look forward to seeing you at the movies!