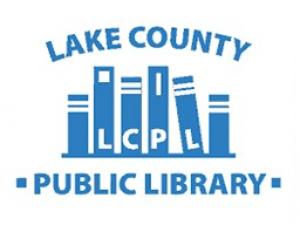 (You'll also find all of this information on www.lcplin.org/covid)
Safety First!
First, we must ensure your safety and the safety of our staff. Staff will be returning to library buildings the week of May 11, when Lake County's stay-at-home order officially lifts, to begin training on our new safety and material handling practices.
Your items are not yet due and will not accrue late fees. Please continue to hold on to your materials until you hear otherwise from us.
Curbside Pick-Up
We will not be opening our buildings to the public at this time, but we are planning curbside pick-up service! Keep an eye on your email, our website, Facebook, and Twitter for further details on that. It'll be at least two weeks before we are prepared to offer this service, but we're very excited to be putting new items in your hands.
See also: Are Library Materials Safe to Borrow?

Returning Items
Finally, the number one question we've gotten since the buildings closed: When can I return my items?
We have over 50,000 items out there in the world right now, and every one of them will need to be quarantined upon return. We certainly don't want all 50,000 flooding our book drops at once! So, we will be recalling materials a little at a time, starting with DVDs.
DVDs will be welcome back via the book drops beginning May 20. However, they will not be due until June 1 (for new releases) or July 1 (for all others), so please take your time bringing them in - it'll give us a chance to practice our new book drop quarantine procedures without dealing with an avalanche of items!
All other items will begin to send almost-due notifications in July. Please keep them until you receive a notification that they are due.
You can check your notification preferences (we highly recommend making sure you have an email address entered) in the Contact Information and Preferences section of your account.
You can also check your due dates at any time by logging in to your account and checking the Items Out section.
We'll See You Soon!
Thank you all for your patience and your messages of support during this time. We're proud of the work we've done to continue bringing you library services while our buildings are closed, and we're proud of all of you for continuing to make safe choices.
Stay tuned for further details on our phased re-opening. We'll see you again soon!
Lake County Public Library
1919 W 81st Ave
Merrillville, IN
(219) 769-3541www.lcplin.org