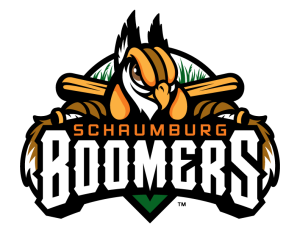 The Schaumburg Boomers returned to action following a 5-1 roadtrip and saw a four-game win streak come to an end at Wintrust Field with a 5-1 loss to the Florence Y'Alls in the opener of a three-game series.
The Boomers loaded the bases in the bottom of the first but could not score as Florence starter Jake McMahill worked out of trouble. The Y'Alls came back with a run in the second and received a two-run single from Harrison Dinicola. Brennan Price hit a two-run homer in the seventh to push the margin to 5-0. The lone run for the Boomers came in the bottom of the seventh when Blake Grant-Parks, who posted two hits, scored on an error.
Luis Perez worked 6.2 innings but suffered his first loss, allowing five runs. Juan Pichardo made his 2023 debut in relief, striking out four in 2.1 innings. The Boomers were limited to just six hits in the loss but Gaige Howard extended his hitting streak to nine and his on-base streak to 21.
The Boomers (13-8) continue the series on Wednesday night at 6:30pm on Educators Appreciation Night. Educators can receive up to six free tickets by using the code EDUCATORS thanks to Waterville Advisors. RHP Miguel Reyes (3-0, 2.74) is slated to start opposite RHP Bobby Brabrand (1-2, 4.60). The home schedule for 2023 is just underway. Tickets are available by visiting www.boomersbaseball.com or calling 847-461-3695.