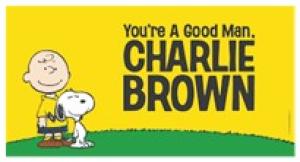 My two sons, ages 4 and 2, my mom, and I went to see You're A Good Man, Charlie Brown at the Marriott Theatre, located at 10 Marriott Drive Lincolnshire, Illinois 60069, on Saturday, February 25, 2023 at 10:00 am.  The play follows Charles Schulz's famous "Peanuts" bunch.  All of the actors did a great job.  The performance lasted a little over an hour.  My kids were entertained the whole time.  The actors had colorful costumes and the music was great.  The entire show came together nicely.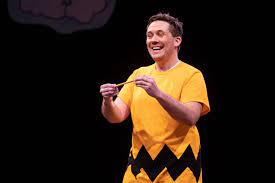 The performance follows all the characters, especially Charlie Brown, (Patrick Michael Tierney), who was an excellent selection to play Charlie Brown.  After the show, I asked my 2 year old who his favorite character was and he quickly said, "The Dog."  He loved watching Snoopy (Andres Enriquez).  I also asked my 4 year old who is favorite character was and he said, "Charlie Brown's sister, Sally" (Amanda Walker).  He thought Sally was really cool.  Schroeder (Matthew Bettencourt), Lucy (Tafadzwa Diener), and Linus (Jackson Evans) also were wonderful.  My mom especially enjoyed watching Linus and his favorite, blue blanket.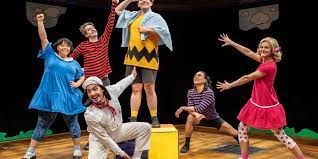 While the majority of the play was for children, there were some cute adult jokes that were still appropriate for children, but perhaps a bit over their heads.  This helped make it enjoyable for all ages.  After the show, the cast came back out and took about a dozen questions from the children in the audience.  The questions ranged from costume questions to what props were made of and various other topics.  It was a unique way to end the show.   I would give this show 4 and a half stars out of 5.
You're A Good Man, Charlie Brown runs through April 1st at the Marriott Theatre, 10 Marriott Drive Lincolnshire, Illinois 60069,   For tickets call (847) 634-0200 or visit www.MarriottTheatre.com