Date:
Sun, 09/20/2020 -

2:00pm

to

4:00pm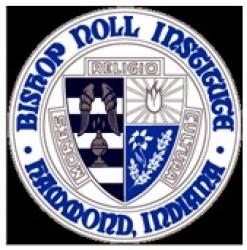 THE CONCERT, ORIGINALLY SCHEDULED TO BE HELD IN APRIL AT BISHOP NOLL, WILL BE HELD OUTDOORS SO PLEASE BRING YOUR OWN LAWN CHAIRS OR BLANKETS, AS CHAIR SEATING WILL NOT BE PROVIDED.
GET YOUR PREFERRED SEATING TICKETS NOW THROUGH 9/18
Those who purchase tickets for $20 will be able to locate in roped-off, front-of-stage, socially distanced spaces. Those tickets are available through Sept. 18 at https://www.bishopnoll.org/benefit-concert.
For other seating, a freewill offering will be collected.
ADAM GAWLIKOWSKI & FRIENDS:
MEET THE MUSICIANS
ADAM GAWLIKOWSKI
A self-taught guitar player and vocalist, Adam performs traditional and classic folk songs made popular by a variety of artists, such as Woody Guthrie; Tom Paxton; The Kingston Trio; Bob Dylan; Peter, Paul and Mary; John Denver. His concerts also typically feature Broadway show tunes and sing-along songs from the '50s. In 2016, Adam performed at the Star Plaza Theatre as part of a "Supergroup" to back up the national vocal group Under the Streetlamp in a program entitled "Harmonies for Healing," which was broadcast as a two-part PBS television series in 2017. A 1960 graduate of Bishop Noll High School, Adam earned BS & MS degrees in speech and mass communications from Ball State. He owns his own leadership development firm.
RENEE ARNOLD
A flute player, Renee earned a degree in Classical Performance from the University of Miami (Fla.), and also studied at Manhattan School of Music and Julliard. She performed with the Fireside Theatre Group's six-month run of Jesus Christ Superstar when in New York. She also has performed with numerous ensembles in North America and in Italy with the Siena Summer Symphony. An executive director with a UK-based investment firm, Renee serves on several non-profit boards, including Restoration Ministries in South Holland, where she is a life coach for women in recovery, and Timea's Cause, which seeks to eradicate sex trafficking in N. America. 
 REV. GREGORY BIM-MERLE
Father Gregory began studying piano at age 5 and pipe organ at 10. Before entering seminary to study for the priesthood, Gregory served as organist at St. Mary of the Immaculate Conception Church in Michigan City and St. Anne of the Dunes Church in Beverly Shores. He took organ classes in seminary at St. Mary's University (Minn.). In addition to his classical training, Gregory developed an interest in folk and rock music. A self-taught banjo, bass, guitar and harmonica player, he is front man for the band "Father and Sons." Ordained a Roman Catholic priest in 2017, he serves as associate pastor of Our Lady of Grace and St. James the Less churches in Highland.
GEORGE BUCK
A 1972 graduate of Bishop Noll Institute, George also is an alumnus of Indiana University and received a master's in educational leadership from Calumet College of St. Joseph in Robertsdale. He has been a teacher at St. John the Baptist School for 28-plus years. He is a drummer/percussionist with more than 40 years of experience performing with various bands and Calumet Region church ensembles. He most recently has performed with the Visions of Santana Latin group. George is a founding member of the Titus Rodes Band and can be heard on the band's two original CDs, "Reasons To Conquer The World" and "Heading West."
MARK FREDERICK
Mark began his musical life touring with his family's gospel band in the '70s. He moved with his wife, Cathy, to California where he wrote songs and played guitar and bass. He composed soundtracks for upstart artists. In 1982, he was asked to compose the music for a Lockheed Corp. film on the the U-2 spy plane. That film with Mark's music resides in the Smithsonian Air and Space Museum in Washington. Owner of a BS in Music Ed and an MS in Music Tech, Mark plays bass for popular '50s groups, the Platters, the Coasters and the Drifters. He's happy to be playing again with his music mentor from his high school days in Muncie, Adam Gawlikowski.
DAVID HERR
For seven years the choir director at Bishop Noll, David now directs the diocesan choir for the Diocese of Gary and serves as assistant to the director of the diocesan Office of Worship, where he prepares and coordinates diocesan liturgies with Bishop McClory. An accomplished and passionate keyboard artist, David is a graduate of Wabash College, where he was a member of the school's renowned Glee Club. He received his master's degree in Public Affairs from IU Northwest. David is currently the music director at St. Edward Church in Lowell, and he also has served as a vocal coach and music director for Bishop Noll's spring musicals.